Tens of thousands of people, and then some, visit flea markets around the world every year. The number of vendors in the marketplace is beyond measure. As such, flea markets come in all shapes and styles. Their popularity sparks interest in the history and overall flea market meaning.
Whether a veteran collector or newcomer, it's fun to discover a little background. Plus, some sales labeled "flea markets" don't quite fit the bill. Brushing up on flea market meaning and terms can help as you plan your next outing.
What is the meaning of flea market?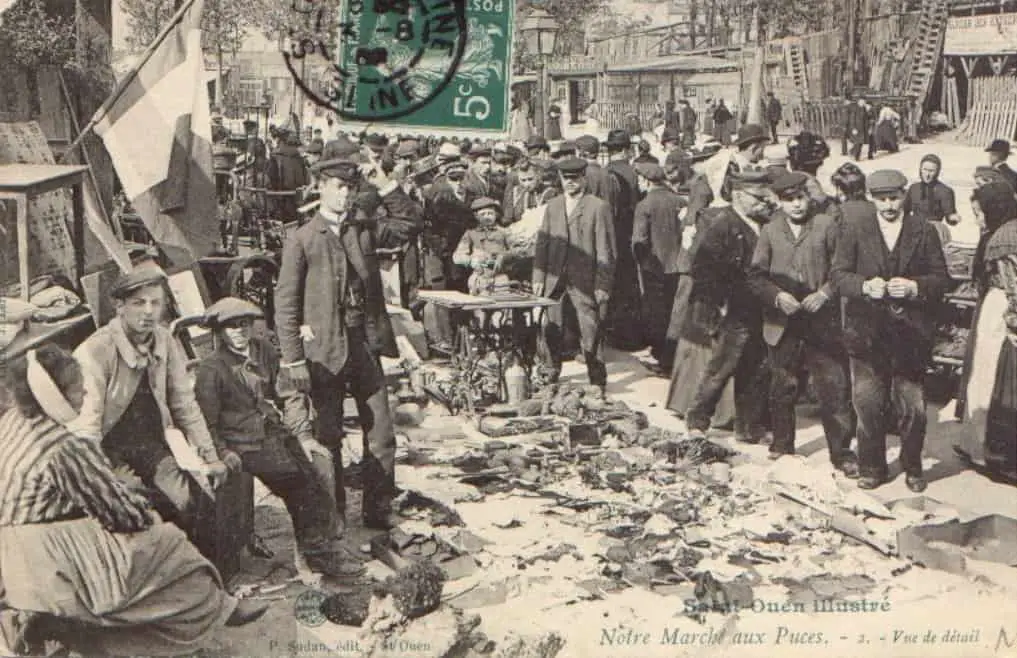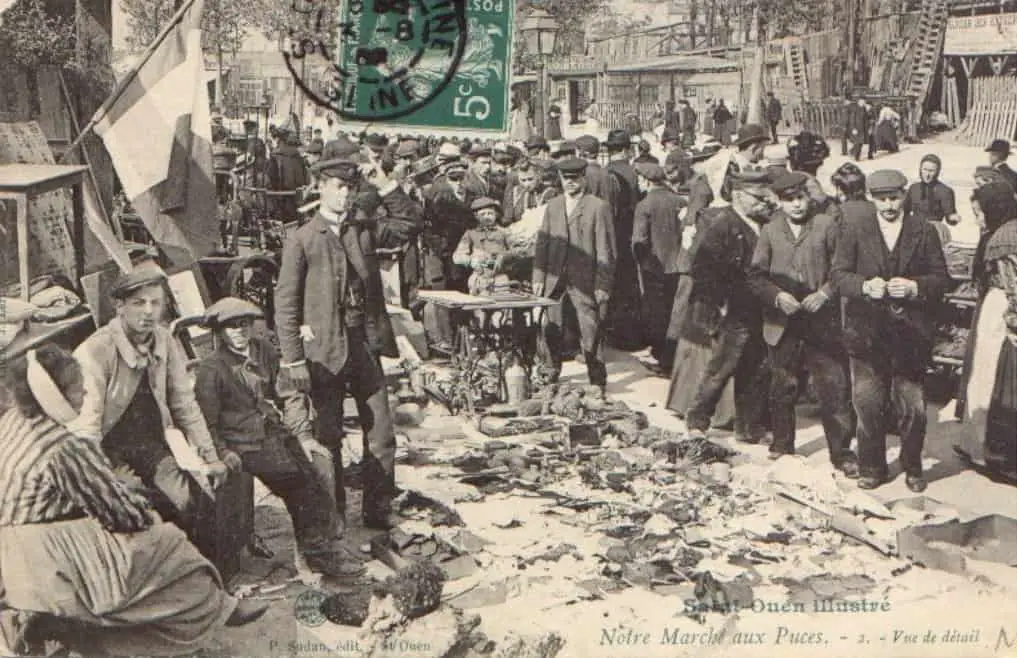 At its core, the flea market is a place for merchants to sell secondhand goods. More traditional fleas set up alongside streets and are thus seasonal. To meet demand, though, many brick and mortar marketplaces operate year round.
Each is unique, be it formal or casual. Quality ranges from antique and vintage to thrift-type articles, and even junk. Likewise, dealers can be professional or hobbyists. Enthusiasts for true finds can browse reviews of the world's best flea markets to get a feel for what's out there.
Where did the name flea market come from?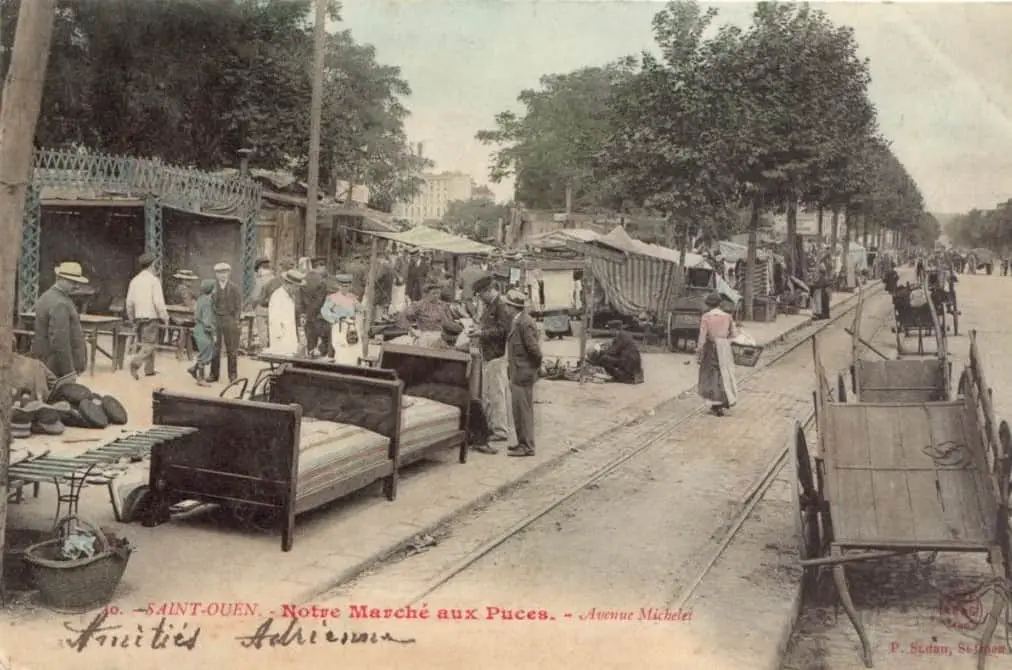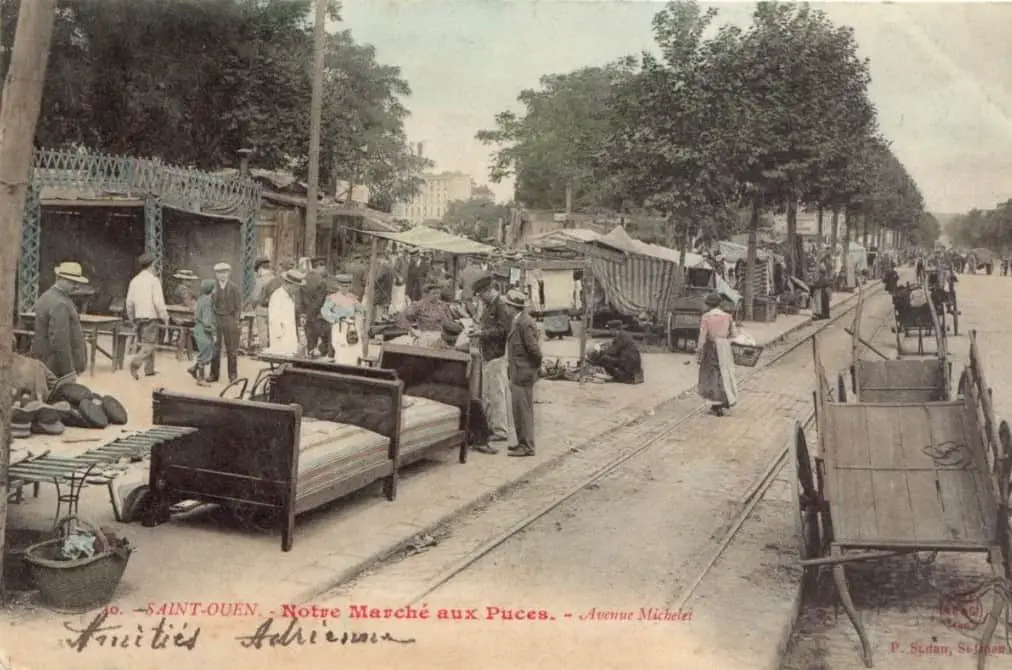 The origin of the name is somewhat a mystery. The prevailing belief dates back to Paris bazaars in the 1860s. Reportedly, a clever bargain hunter sifting through the tattered wares and flea-infested furniture nicknamed it le marché aux puces ("market of fleas").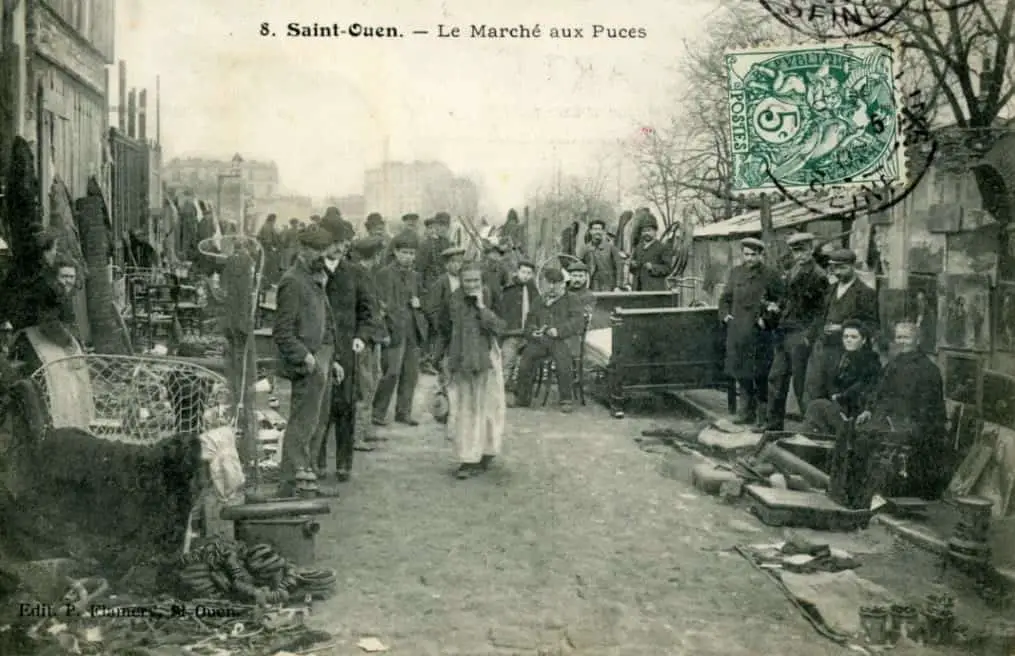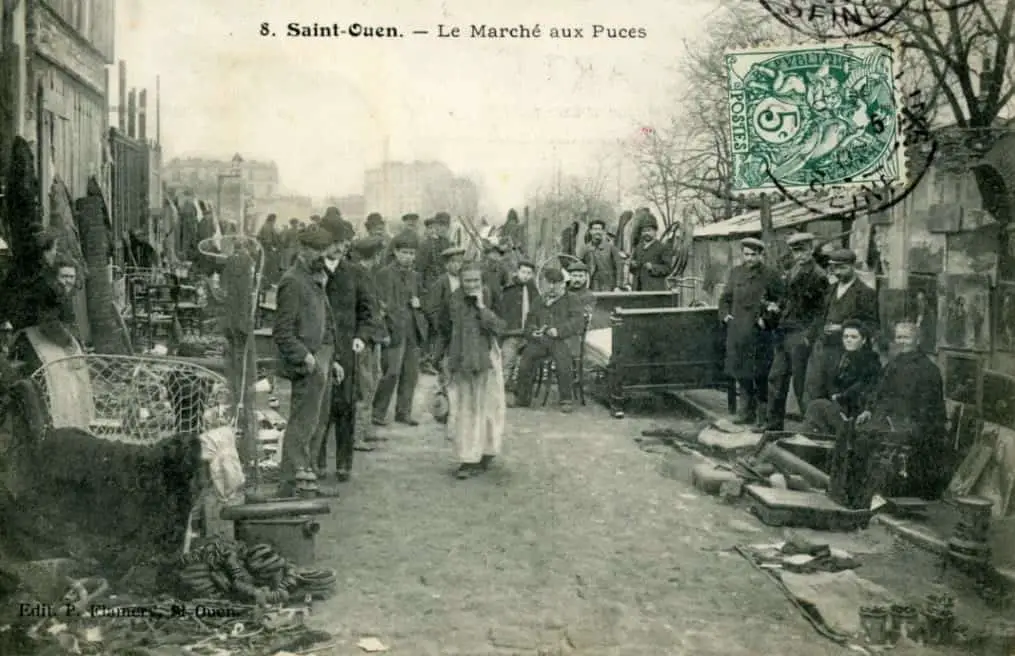 Yet another theory is city developers during the reign of Napoleon III wanted to spruce up central Paris. The dealers fled, or were forced out, to find more affordable housing. These exiles reopened shops – dubbed "flee" markets – outside Porte de Clignancourt.
What's another word for flea market?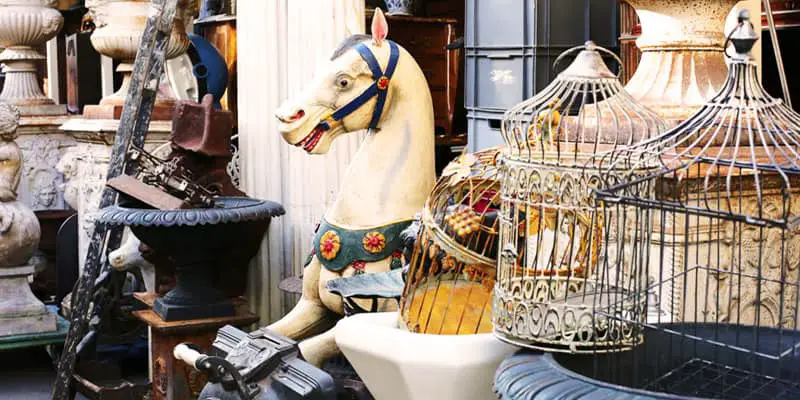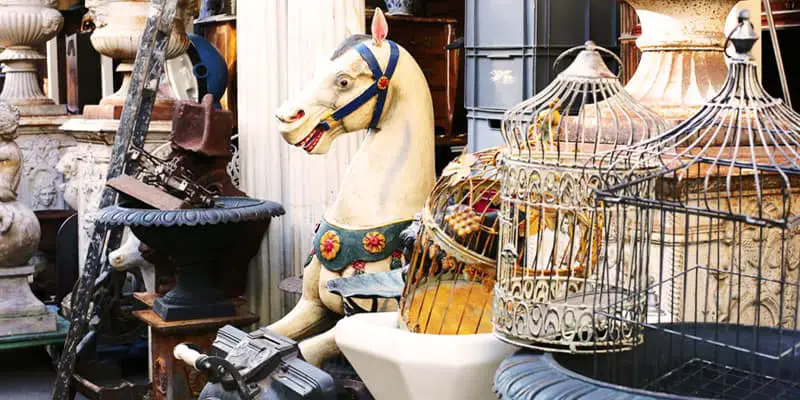 Flea markets go by other names depending on the specific type and location. "Swap meet" is a broad term that covers venues for bartering and trading goods. But descriptions like "antique" and "vintage" market are usually reserved for higher end, more collectible merchandise.
Garage sales and yard sales are often informal, pop-up sales in neighborhoods. The "100-mile sale" or Highway Yard Sales, however, is a more organized event that groups multiple sellers along scenic roadside routes. Similarly, the "car boot sale" popular in the UK gathers individuals who sell household items from the boot, or trunk of cars.
Curious about French terms for flea market? Check out the meaning of words like brocante and other idioms you will likely hear at French flea markets.