Winter Flea Markets in North Africa and the Middle East
Approximate Flight Time from London (direct): 4 to 5 hours
From Morocco to the nations that border with Central Asia, North Africa, and the Middle East have well-developed beach resorts and reliable sun, fascinating culture, a rich history, often excellent cuisine, and great bazaars & flea markets. Snorkeling and diving in the Mediterranean and the Red Sea remain superlative; ancient sites, such as the Roman ruins of Volubilis, located at the foot of the Atlas mountains in a sweeping valley filled with olive and almond trees, are enthralling; the hospitality endures and much of this fascinating region remains safe for winter sun holidays.
⚠ COVID-19: Amidst the coronavirus pandemic, show schedules might be subject to change. Please consult promoter's social media and website before heading out. COVID-19 live updates
Winter Flea Market N°9: Marrakesh, MOROCCO
Average daytime temperature November to March: 18 °C – 64 °F
Approximate Flight Time from London (direct): 3 hours, 34 minutes | Flight Distance: 1,432 miles / 2,305 km (more cities)
If you're fond of flea markets and if you are on the lookout for architectural remnants from past times, Bab El Khemis is the place to go in Marrakesh. Bab al Khemis, which means "Thursday's Door" in Arabic, is the entryway to the city's equivalent of the flea market, and has been described as "one of the world's greatest mixes of junk and treasure". Besides an incredible variety of antique Moroccan doors, visitors can find hidden gems like old art deco furniture from the French colonial period, and likes. READ: FLEA MARKET IN MARRAKESH: BAB EL KHEMIS
About the weather: Marrakesh is a true "year-round" destination: Spring and autumn see the city at its best with almost guaranteed sunshine and bearable temperatures. Throughout the winter months nonetheless, from November till early March, Marrakesh gets very pleasant temperatures, especially during the daytime, with the average high of 18°C, and is blissfully free of crowds.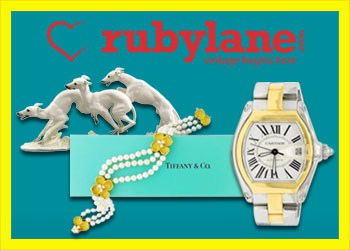 Winter Flea Market N°10: Tel Aviv, ISRAEL
Average daytime temperature November to March: 19 °C – 66 °F
Approximate Flight Time from London (direct): 5 hours, 31 minutes | Flight Distance: 2,211 miles / 3,558 km (more cities)
Jaffa is the ancient port out of which modern-day Tel Aviv has grown. And one of its main attractions, besides the picturesque Old City and the ancient Clock Tower, is, without doubt, its flea market. Locally known as Shuk Hapishpeshim, the Jaffa flea market is where to go for finding those unique, one-of-a-kind items from long ago. In fact, Jaffa Flea Market is filled every day with tourists and locals alike, all seeking the perfect purchase that captures the charm and magic of this unique shuk.
Like much of Jaffa, Shuk Hapishpeshim is a delicate but sustainable balance of old and new, as pocketed within the market are several boutiques selling new products that mix in so flawlessly with the antiques a patron may not remember the specific origin of their product, but will never forget the area from which they purchased it. READ: FLEA MARKETS IN TEL AVIV: JAFFA FLEA MARKET
About the weather: For most Western Europeans, the winter in Tel Aviv will not look too serious with temperatures that can move on average between 17-22 °C in the day and 10-15 °C at night. And while you can't expect top beach weather, you can get slightly cool yet comfortable temps as some days can be windy, sometimes wet, and cool. Keep in mind that because of a slight spike in tourism, Tel Aviv hotels tend to increase their rates during the winter months. Also, make sure to reserve your room at least a month in advance to ensure a decent price.
Winter Flea Market N°11: Cairo, EGYPT
Average daytime temperature November to March: 23°C – 74 °F
Approximate Flight Time from London (direct): 5 hours, 27 minutes | Flight Distance: 2,182 miles / 3,511 km (more cities)
If the thought of dark cold winters is putting a chill down your spine, while your crave for flea market shopping is still high, then what could be better than getting lost in Cairo's amazing bright vibrant streets with hidden souks and twisting alleyways, perfect for an adventure? Cairo has a fair few flea markets and Bazaars to choose from (like Khan El-Khalili bazaar), all of which are bursting at the seams with souvenirs and keepsakes. READ: LIST OF FLEA MARKETS AND BAZAARS IN CAIRO, EGYPT
About the weather: Winter is by far the most popular time to visit Cairo because the days are warm and sunny and the evenings are cool and breezy. For that reason, travelers planning a trip between December and March can expect peak hotel & transportation rates, along with swarms of tourists battling long lines at the city's main attractions – especially the Giza Pyramids. It is thus wise to make a hotel + flight reservations at least a month or two in advance to ensure availability. Some interesting winter events in Cairo include the Cairo International Film Festival (November-December), the Sphinx Festival (December), the Cairo Biennale (December-February), Coptic Christmas (January), and the International Nile Song Festival (January-March).