Winter Flea Markets in Southern Europe (continental)
Approximate Flight Time from London (direct): 2 to 2.5 hours
In winter, coastal temperatures in Southern Europe range around 17 °C. Although sunny and warm during the day, it can feel pretty cold at night; So don't expect anything close to summer, but instead more like spring. And that's not a bad thing: even though wintertime in Southern Europe isn't beach weather, it is warm enough so you can walk around in a light jacket instead of a winter coat.
⚠ COVID-19: Amidst the coronavirus pandemic, show schedules might be subject to change. Please consult promoter's social media and website before heading out. COVID-19 live updates
Winter Flea Market N°1: Valencia, SPAIN
Average daytime temperature November to March: 17 °C (63 °F)
Approximate Flight Time from London (direct): 2 hours, 7 minutes | Flight Distance: 832 miles / 1,338 km
Valencia's street markets are an important part of the city's culture. No wonder why the Spanish city is home to many good vintage clothing shops, clustered along the cobbled lanes around Plaza del Doctor Collado, near the Mercado Central.
But flea market enthusiasts who really have the eye of a magpie, or are looking for cheap antiques, may prefer to go bargain hunting at the city's vintage flea markets. There is only a handful so far, like El Rastro, Il Market, and Radio City, but they seem to be growing in popularity.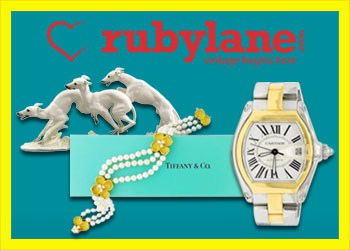 One of Valencia's most famous street markets is the Plaza Redonda market that takes place every Sunday. This market has been taking place since the nineteenth century at the heart of Valencia's old town – El Carmen. READ: LIST OF FLEA MARKETS IN VALENCIA, SPAIN
About the weather: Winters in Valencia are very mild, and you can often sit outside during the day even in December, January and February which are the coldest months, with average temperatures around 16.7 °C (62.1 °F) during the day and 7.7 °C (45.9 °F) at night. From a few to a dozen days in the winter, the temperature even exceeds 20 °C (68 °F)! Spring and autumn are the liveliest seasons in Valencia for cultural events and travelers are almost guaranteed warm temperatures and sunshine.
Winter Flea Market N°2: Barcelona, SPAIN
Average daytime temperature November to March: 16 °C (61 °F)
Approximate Flight Time from London (direct): 2 hours, 10 minutes | Flight Distance: 707 miles / 1,138 km (more cities)
Barcelona is famous for having great shopping streets. But if you are looking for something more unique, you might be able to find hidden gems at some of the coolest flea market and vintage stores of the city, like the quaint, well-stocked Mercat Gòtic or the Mercantic Barcelona, a hubbub of antique and retro treasures in the Sant Cugat suburb.
Barcelona also hosts the Encants Vells, the oldest and largest flea market in the city and one of the most attended in Spain, which houses 500 vendors offering a mixture of fine antiques, second-hand junk, and quirky objects. In fact, it is often said that a trip to Barcelona is incomplete without spending at least a day browsing the magnificent selection of goods at The Encants Vells flea market. READ: LIST OF FLEA MARKETS IN BARCELONA, SPAIN
About the weather: Winter is one of the most beautiful seasons in Barcelona. Moving away from big crowds of tourists and with much less noise, winter is a time of relaxation, great weather, and good food with many traditional meals to enjoy. From a weather perspective, winters in Barcelona are mild. December, January, and February are the coldest months, with average temperatures around 14 °C (57 °F) during the day, and it is not uncommon to often find people lazing on the beach or even taking a dip in the Mediterranean Sea on particularly warm days. The bright blue skies give the city a colorful touch, which contrasts with the dull grey skies that you might find in other European cities at the same time of year.
Winter Flea Market N°3: Rome, ITALY
Average daytime temperature November to March: 15 °C (59 °F)
Approximate Flight Time from London (direct): 2 hours, 17 minutes | Flight Distance: 891 miles / 1,435 km (more cities)
If you like the idea of strolling age-old cobblestone streets in search of the perfect gift, then Rome might just be the perfect destination for you. Flea markets in Italy's capital city are wonderful for the tourist looking for the perfect treasures to bring home.
From Porta Portese to the Mercato Borghetto Flaminio, Flea markets in Rome offer all kinds of competitively priced goods, ranging from antiques and collectibles, to new and second-hand clothing, furniture and decor items are all up for grabs at weekend markets located along some of Rome's most frequented streets and squares. Serial shoppers who wish to go straight to the most interesting antique stores and flea markets in the city can follow step by step our 3 Days Flea Market Tour in Rome.
In fact, flea market enthusiasts and travelers can spend hours strolling Roman flea markets through colorful displays of clothing, trinkets and even local food! READ: LIST OF FLEA MARKETS IN ROME, ITALY
About the weather: True to Italy's climate, Rome is the epitome of a Mediterranean climate. Boasting hot summers and mild winters, Rome's weather is perfect for sightseeing. With summertime seeing temperatures of 25 to 30°C, winters are only slightly cooler with temperatures of 14 to 15°C. One of the good things about winter in Rome is that the city sees an unbelievable dip in tourist numbers: Queues are shorter around this time, museums less busy and restaurant reservations are easier to come by if necessary at all. Also, according to Dark Rome, flights price can be as little as half during unpopular months like November or January compared to high season, and many hotels offer deals as occupancy levels slump.
Winter Flea Market N°4: Puglia/Apulia, ITALY
Average daytime temperature November to March: 15 °C – 59 °F
Approximate Flight Time from London (direct): 2 hours, 45 minutes | Flight Distance: 1,103 miles / 1,775 km (more cities)
You could be forgiven for thinking that all Puglia has to offer are beaches and lazy afternoons enjoying the countryside. True, it is difficult to literally 'stumble' from one historical or architectural treasure to another as with, say, Rome or Venice, yet Puglia nevertheless offers a large variety of attractions for travelers of all ages to see and enjoy, if you know where to look.
Apart from being the most unique source of souvenirs, outdoor markets in Italy are some of the most interesting places to shop, since they offer good unique items at inexpensive rates. Almost all of them offer a collection of items that range from near-worthless knickknacks to priceless works of art, from the ancient to the post-postmodern. And Puglia is no exception to the rule. From Lecce to Bari, the southeastern-most region of Italy hosts a multitude of outdoor markets and flea markets that take place all through the year in different locations. READ: LIST OF FLEA MARKETS IN PUGLIA, ITALY
About the weather: Located southeast of the country, the Italian region of Puglia enjoys a comfortable mild Mediterranean climate in winters with temperatures staying around 15°C and moderate rainfall which makes it a great place to escape the harsh winter climate of northern Europe. Puglia has an average of 300 sunny days every year, and even though it is too cold to swim there in winter, the food is tastier, the shops are emptier and the prices are lower.
Winter Flea Market N°5: Nice, FRANCE
Average daytime temperature November to March: 14 °C – 57 °F
Approximate Flight Duration from London (direct): 1 hours, 58 minutes | Flight Distance: 640 miles / 1,030 km (more cities)
On Monday, from morning to mid-afternoon, Nice's colorful, sun-drenched Cours Saleya is filled with around 200 flea market vendors selling their wares. A sprawling weekly Antique Market, the Brocante Saleya is a fairly high-quality flea market; A huge variety of collectibles is on offer at this flea market: silver, vintage clothing, posters, antique bottles, vintage furniture, vintage clothing, nautical and travel items, ceramics, paintings, vintage images, toys, rustic wooden items, jewelry, and fascinating French bric-a-brac. READ: LIST OF FLEA MARKETS IN NICE, FRANCE
About the weather: While winter can be cold, travelers are more than likely to get delightful warm sunny days though chilly nights along the Riviera and the Cote d'Azur. Nice has a hot-summer Mediterranean climate, enjoying mild winters with moderate rainfall. It is one of the warmest Mediterranean climates for its latitude. Winters are characterized by mild days with temperatures between 11 °C and 17 °C (52 °F to 63 °F) and variable weather: days can be either sunny and dry, or damp and rainy. Also in Nice, you can get the best of both worlds: go for a swim in the morning in the Mediterranean, before driving the 90 kilometers up to Isola 2000 in the Mercantour National Park for a day's skiing.