Flea Markets in Apulia
Taranto flea market
Rione Salinellai, Apulia, collectables and antiques – every Sunday.
⚠ COVID-19: Amidst the coronavirus pandemic, show schedules might be subject to change. Please consult promoter's social media and website before heading out. COVID-19 live updates
In Apulia, there are a variety of outdoor markets and flea markets that take place all through the year in different locations. In Italy, the best places to shop are the outdoor markets since they offer good unique items at inexpensive rates. Usually, the outdoor markets are not held permanently but they are usually held once a month or once a year.
The Taranto flea market is held every Sunday on Rione Salinellai: among other items, you can find collectables and antiques.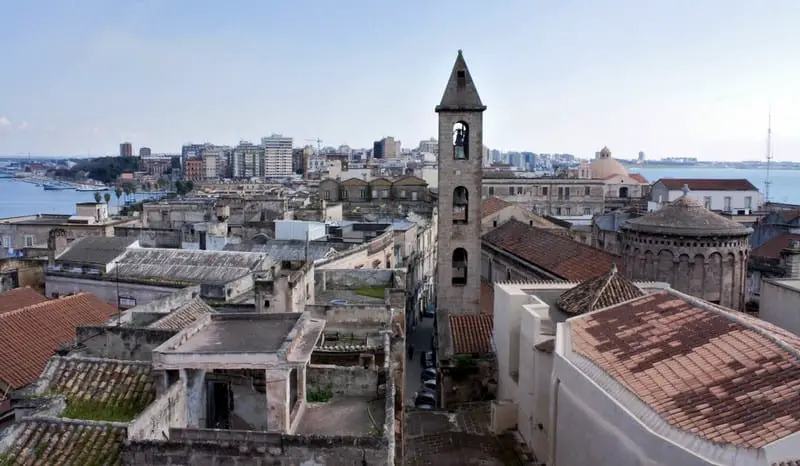 Source: lifeinitaly.com / Photo: Bartolomeo Giove
Lecce flea market
Piazza Libertini, Lecce – last Sunday of every month
In the town of Lecce, an interesting flea market is held on the last Sunday of every month, in Piazza Libertini. Lecce is a province and city in the region of Apulia. The city is known for its many artisans that produce beautiful handicrafts from wood, cane and other straw. Besides the art and craft fairs that are held in Lecce annually, there are plenty of shops that run all year long where visitors can purchase a lot of locally made products.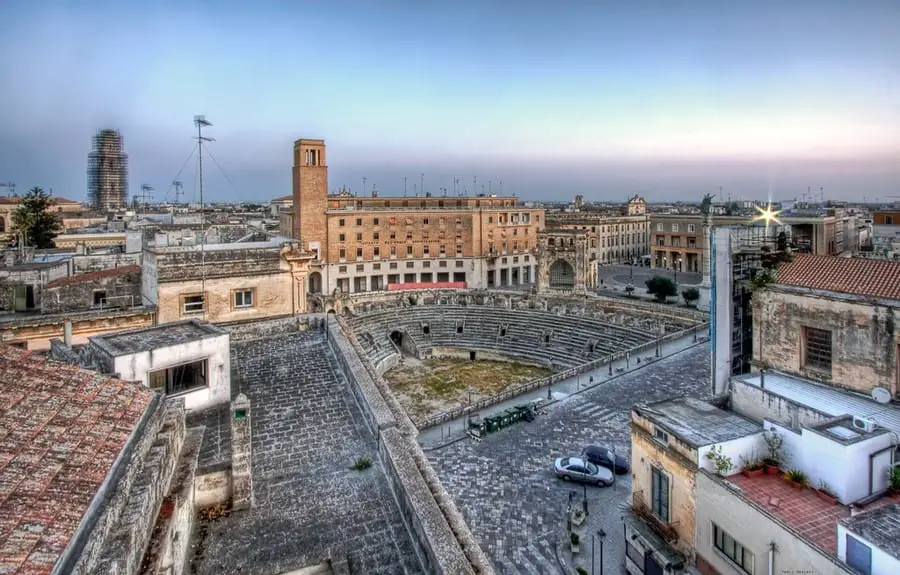 The food markets in Lecce are also a good place to purchase fresh produce, cheese, olive oil and other food products. Puglia is also known for its two most famous kinds of cheese, the Burrato cheese and Canestrato Puglia Dop cheese.
Both of these can be found in the food stores in Lecce. Visitors should also try the famous Lecce cake and other bakery items. Lecce also has plenty of good gelato shops all through the city, especially in the old city.
Bari flea market
Basilica San Nicola, Apuli – Third weekend of every month
The Bari flea market takes places on the Third weekend of every month, in front of Basilica San Nicola.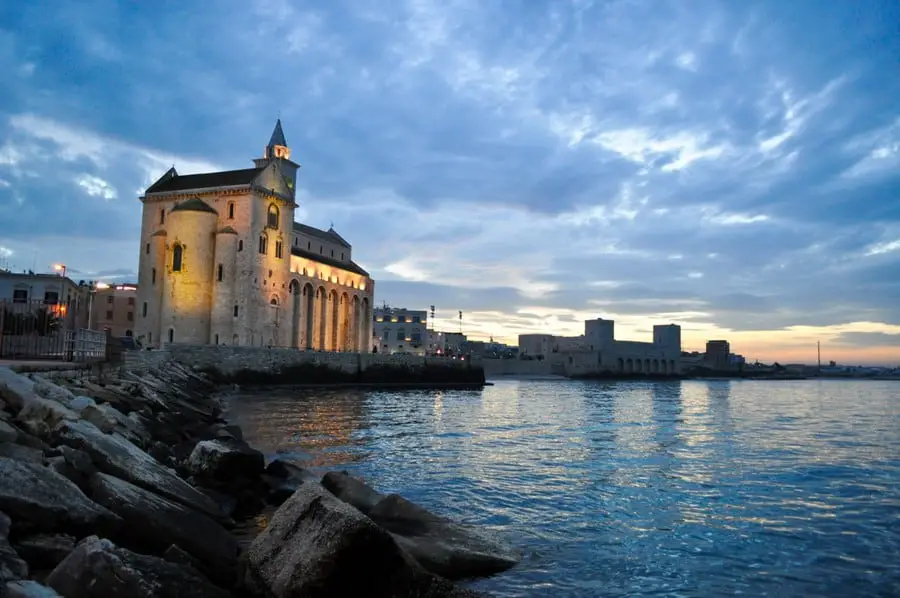 The province of Bari is the main province in the region. In the main town of Bari there are quite a lot of good places where visitors can shop. Apart from the monthly outdoor markets where visitors would be able to find plenty of good handicrafts, souvenirs and antiques, the food markets are also quite good.
The food markets take place each week in Bari on Wednesdays and visitors would be able to get an opportunity to get a sneak peek into the local lifestyle of the people of Bari. These food markets are quite lively and colourful and there are plenty of vendors selling fresh produce, fruits, freshly baked bread, olive oil and other food products. Bari is also well known for its wooden artefacts, furniture and its textiles. So there are plenty of shops in Bari that sell locally made clothing in good quality fabrics.
Bonus: other flea markets in Apulia, Italy
The market of Grumo Appula is a handicraft market which takes every year in August. In the same month, another handicraft market takes place in the town of Alberobello. In Brindisi, there is a large market every month where visitors can purchase antiques and several modern items in the Piazza Teresa. The market showcases more than sixty different stands offering various unique items at very low prices.
Another antique market takes place in Gallipoli the second Sunday of every month along the Via Udine (73014, Gallipoli). One of the best markets are in Acquarica del Capo, in the month of May, various handicraft items made from straw, bamboo and swap are sold and in September on the 8th during the festival of the La Madonna del Ponte a large handicraft market takes place where hundreds of tourists visit to purchase interesting souvenirs and locally made products.
Source: lifeinitaly.com / Photo: Paolo Margari