Flea Markets in Rome, ITALY
The province of Rome is a matching frame for the many treasures of the capital, and the surrounding area has, more or less directly, experienced the influence of the history of the Eternal City.
What could be better than strolling age-old cobblestone streets in search of the perfect gift? Anyone who has every shopped in the sprawling flea markets in Rome will tell you two distinct things. Wear comfortable shoes and come armed with a wallet full of Euro! Flea markets in Italy are wonderful for the tourist looking for the perfect treasures to bring home.
At the flea market, one could spend hours strolling through colorful displays of clothing, trinkets and even local food! And if you're planning a trip to Rome, don't miss the full list of antiques market featured in our 10 Must Do Flea Markets in Rome.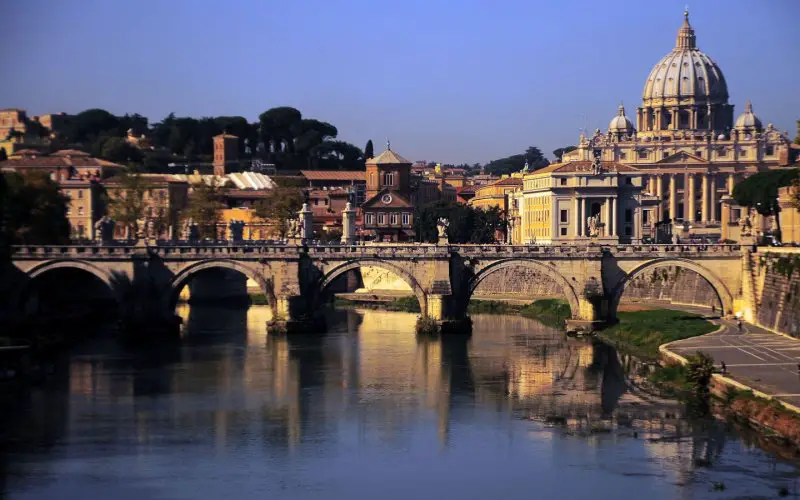 Mercato Andrea Doria Flea Market
Via Andrea Doria, Mon-Sat, 7:00 a.m. – 1:00 p.m.
Apart from the magnificent displays of fruit and vegetables, this flea market has numerous stalls selling meat, poultry, fish and groceries, as well as an interesting clothes and shoe section. Situated northwest of the Vatican Museums, the Mercato Andrea Doria flea market is a little off the normal beaten track and has remained very much a Roman market that caters for the needs of the large local population.
Not only you got to experience the flea market, but you can also take a break and visit Vatican Museums.
Campo de' Fiori Flea Market
Piazza Campo de' Fiori, Mon-Sat, 7:00 a.m. – 1:30 p.m.
Right in the heart of the old city, Rome's most picturesque flea market is also its most historical. Every morning, except Sunday, the piazza is transformed by an array of stalls selling colorful fruit and vegetables, meat, poultry and fish. One or two stalls specialize in pulses, rice, dried fruit and nuts and there are also flower stalls situated near the fountain.
But the huge open baskets of ready-stripped broccoli and spinach, chopped vegetables for minestrone and freshly prepared green salad mixes are the main attraction for visitors. They provide a real visual display as well as an edible feast.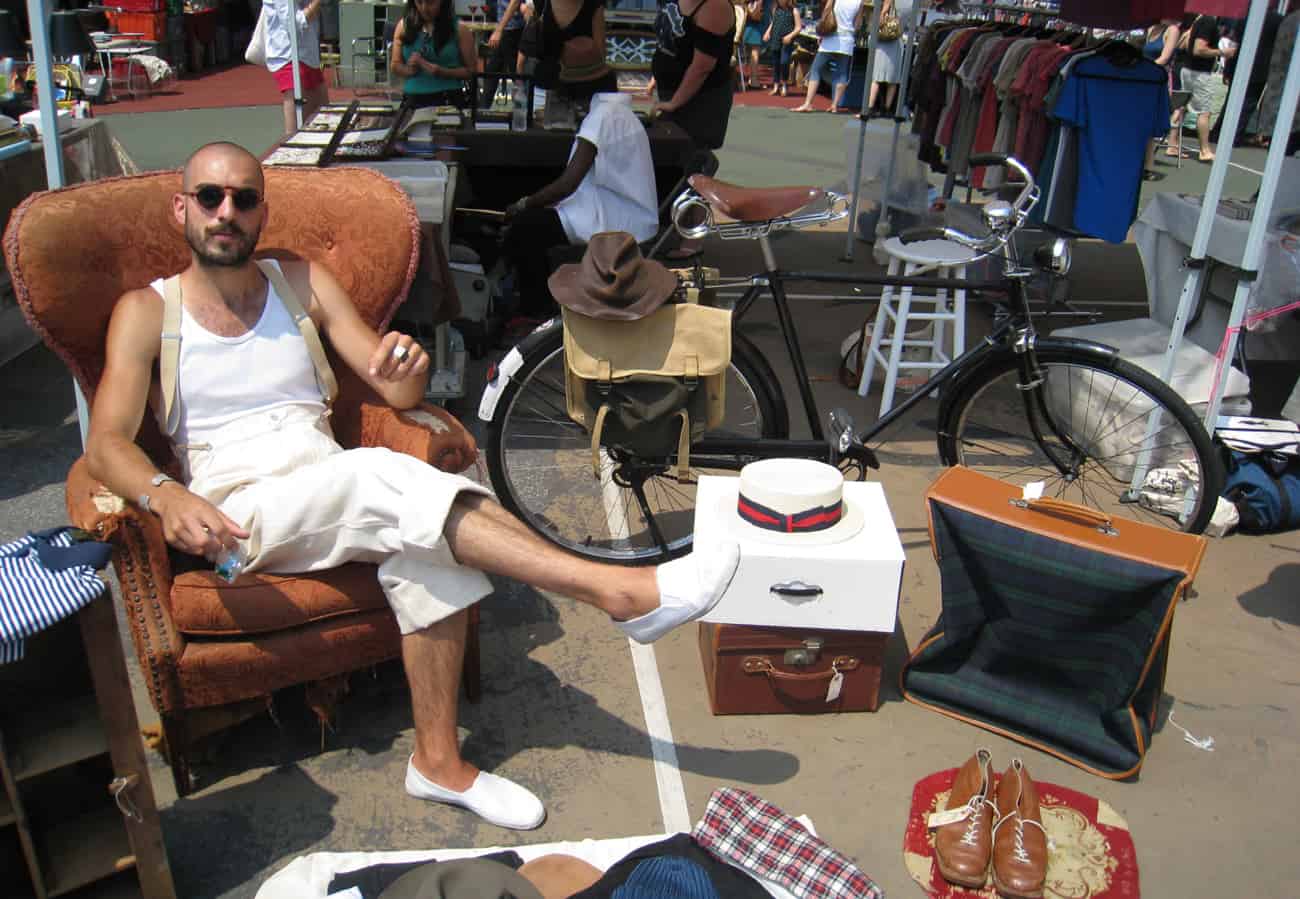 Via Sannio Flea Market
Porta San Giovanni, Mon-Sat 8am-1pm
This morning flea market in the shadow of Porta San Giovanni, near the basilica, is awash with wardrobe staples. It has a good assortment of new and vintage clothes, shoes at bargain prices, and a good range of jeans and leather jackets.
Mercato delle Stampe Flea Market
Largo della Fontanella di Borghese, Mon-Sa, 7:00 a.m. – 1:00 p.m.
This flea market is a veritable haven for lovers of old prints, books (both genuine antiquarian and less-exalted second-hand), magazines and other printed ephemera. Italian-speaking collectors can enjoy a field day leafing through back issues of specialist magazines. Other visitors might prefer the wonderful selection of illustrated art books and old prints of Rome of the flea market.
Porta Portese Flea Market (Trastevere area)
Piazza Porta Portese, Sun 7am-1pm
To see another side of Rome, head to this mammoth flea market. With thousands of stalls selling everything from rare books and spare bike parts to Peruvian shawls and MP3 players, this flea market is crazily busy and a lot of fun. The Porta Portese flea market sells everything you can possibly imagine. The flea market has a beautiful antique section, selling brash brass and noisy clocks. You can find 18th century paintings, capturing local imagery from times that have long gone by.
There is something distinctly Italian about the whole experience you'll get at this flea market. One last point about this wonderful Flea Market in Trastevere is be prepared to haggle with the vendors. If you were impressed by the haggling in places like Morocco and Spain, the Italian's put them both to shame.
Remember to hold your ground and not be defeated, because if you show sign of weakness you will lose the battle and lose out on the bargain that your heart is set on purchasing.
Bonus: a few helpful tips to make your day at Roman flea markets a little more enjoyable and a little less stressful:
When shopping at any Italian flea market, remember to barter. Sellers have marked up items and are willing, if not wanting, to barter with customers. That wonderful Italian leather purse marked for $40 Euro can be yours for $30 if you know a few basics in Italian and can charm the seller with broken attempts of speaking their language.
Purchasing more than one item at a flea market will get you a better deal! Bartering for two of the exact same items will cost you less in the long run!
Get early at the flea market and shop further from the beginning of the market. Shop keepers tend to compete with one another and walking a little further can get you a very good deal.
Don't miss out on trying the food! Vender's at Italian flea markets have wonderful snacks and treats! Try some fried mash potato balls or deep-fried squid! Watch for a moment on what the locals are purchasing and be adventurous!
Wear comfortable shoes and bring an umbrella! Cobblestone in Rome can be torture on your feet! Leave the trendy high heels at the hotel and opt for walking shoes instead. Remember that the weather in Italy can be unpredictable and a seemingly beautiful day can turn very quickly.
Bring something to carry your purchases in! In most European countries shopkeepers do not bag your items! Bring a large canvas bag with you to put your treasures in!
Be careful of pushy sales people from other countries! Most of the items being sold at flea markets by those other than Romans themselves are overpriced and these "salespeople" will follow you until you agree to purchase something! These items being sold are usually stolen and can get you in big trouble with custom agents while traveling home!
Have fun while shopping in Rome, use these wonderful flea markets as a break in your hectic tourist schedule! Barter and get a great deal to take home. Ciao!