Flea Markets in Madrid, SPAIN
Madrid is an open-minded city where culture and entertainment share a thriving space. The Spanish capital makes everyone feel right at home while providing them with some of the world's most interesting tourist attractions.
One of the traditional visits in Madrid is to go shopping at the street markets or flea markets. You can find all sorts of things such as antiques, second-hand clothes, pottery, handicrafts, furniture, etc. The flea markets may be monographic and highly specialized, such as the stamp market, or Moyano hill, where old books are sold.
Madrid has a long tradition of street markets and flea markets offering the most varied products. This type of selling place, so typical in the Community of Madrid, is usually found outdoors, in public places and on certain days. And if you're planning a trip to Spain, don't forget to take with your our list of Spain's 20 Best Flea Markets!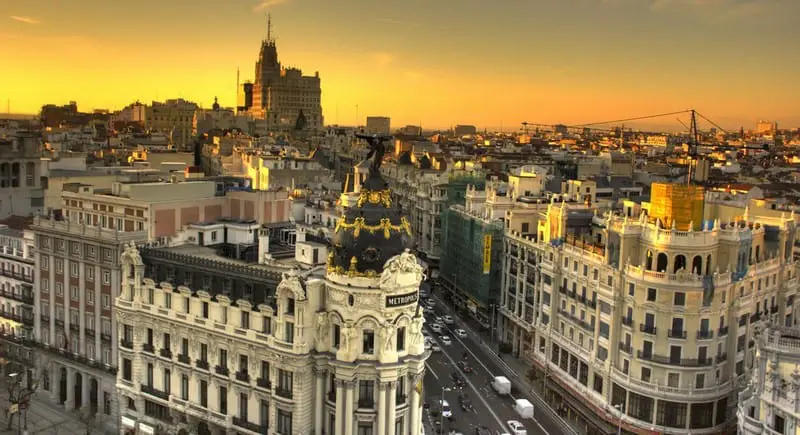 El Rastro Flea Markets (The Trace)
Plaza de Cascorro and Ribera de Curtidores, between Calle Embajadores and the Ronda de Toledo (just south of La Latina metro station), Every Sunday and public holiday of the year, from 9 am to 3 pm
El Rastro de Madrid or simply el Rastro is the most popular open air flea market in Madrid (Spain). It is held every Sunday and public holiday during the year and is located along Plaza de Cascorro and Ribera de Curtidores, between Calle Embajadores and the Ronda de Toledo (just south of La Latina metro station).
A great variety of products (new and used) can be found at el Rastro flea market. A number of antique shops in the local area are also open on Sunday. According to municipal rules, el Rastro flea market takes place every Sunday and public holiday of the year, from 9 am to 3 pm, in the barrio de Embajadores ('Ambassador's neighborhood) in the Central District of Madrid. The Madrid town council regulates the flea market.
A maximum of 3500 stalls cover the area from the Plaza de Cascorro, with its statue dedicated to Eloy Gonzalo, who was a Spanish soldier who fought in the Cuban War of Independence in which he distinguished himself and is regarded as a hero, in the north, along the main thoroughfare of Ribera de Curtidores and adjoining streets to Calle Embajadores in the east and the Ronda de Toledo and Plaza del Campillo del Mundo Nuevo in the south.
Located around the Ribera de Curtidores, this flea market encompasses a large, almost triangular block marked by Calle de Toledo, Calle Embajadores and Ronda de Toledo, and spreads into various streets in the area, such as San Cayetano, Fray Ceferino González, Carlos Arniches, Mira el Río or Plaza de General Vara del Rey and Plaza de Campillo del Mundo Nuevo.
From Cascorro flea market it is possible to take home anything imaginable: From first and second hand clothes, jewellery, old flamenco records, even older photos of Madrid, faux designer purses, grungy T-shirts, household goods and electronics or any typical souvenir of Madrid, to old coins and antiques on display in some of the small squares and galleries.
But also with items you would never expect to see on sale: For every 10 pieces of junk, there's a real gem (a lost masterpiece, an Underwood typewriter, the internal mechanism of an old door lock, or a part for a radio that stopped being made almost before this wonderful contraption arrived in Spain) waiting to be found at this flea market.
Puerta de Toledo Flea Market (Toledo Gate Market)
Metro Puerta de Toledo, Tuesday to Saturday 10:30am to 9pm, Sunday 10:30am to 2:30pm
Formerly a busy fish market, this deluxe selection of antique locales is located amid a conglomeration of 60-odd shops at the Puerta de Toledo, a short stroll from Ribera de Curtidores. Antique shops, art galleries, fashion retailers, cafés, pubs, and restaurants abound here, so plan on spending the day adventuring.
However, you will quickly discover that one day may not be enough time to experience all there is to take in once you see the uniqueness that each establishment of this flea market holds for the traveler. Great places to look for quality vintage brass and ceramic goods.
Cuesta de Moyano Flea Market
Calle de Claudio de Moyano, 1 – 28014 Madrid (Neighborhood: Retiro / Mo Station: Atocha (Atocha Renfe), Mon-Sun 10 am – 2:30 pm and Mon-Sun 5 pm – 7:30 pm
Located at Calle de Claudio Moyano, Cuesta de Moyano flea market is one of the busier street market centers in Madrid, well-known for the abundance of values that you can find there. Since 1925, the 30 wooden outdoor stalls lined up along Cuesta de Moyano have been providing the avid reader with over 300,000 titles on diverse branches of the arts, science and humanities, dating from the 19th century up to the present day.
Serious book collectors from all over the world shop at this flea market, so be prepared to hear some of the finest negotiating you will hear anywhere in Madrid. Its location next to the Retiro Park means you can go and enjoy your book in one of Madrid's best-known parks.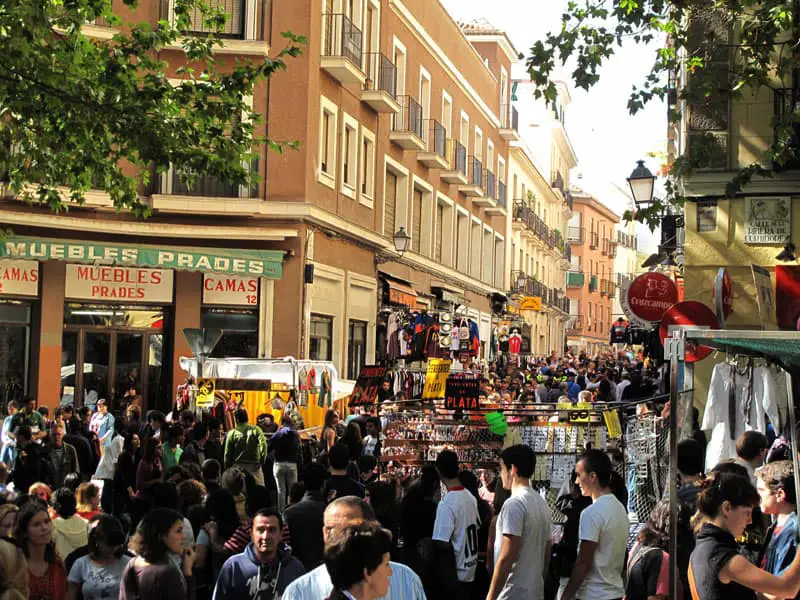 Stamps and coins market
Plaza Mayor (Zone: Puerta del Sol – Austrias), Sundays and public holidays, from 09:00 to 14:00 hours
This is one of the oldest flea market in Madrid, set in the enviable location of Plaza Mayor. On Sundays, and amid the throngs of painters, caricaturists and living statues, this traditional square finds room for the coin and stamp stalls that attract onlookers and enthusiasts on the lookout for little gems.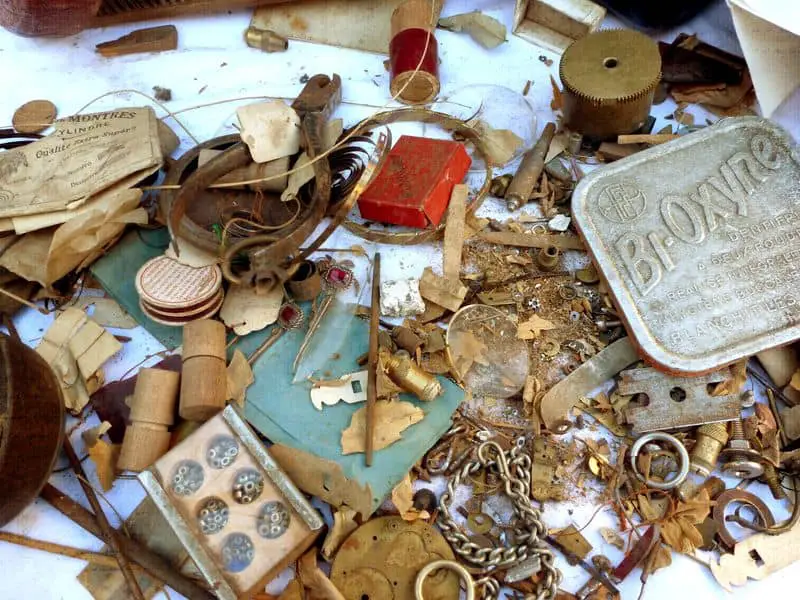 Scale models Flea Market
Madrid Railway Museum . Pº Delicias 61 – 28045 Madrid, first Sunday of every month
When a museum opens its doors to host a market, it turns into something unique and very special. This is exactly what happens at the Railway Museum, where you can buy and admire scale model railway engines and carriages displayed alongside the originals they replicate. The market's 80 stalls will happily sell you anything from vintage cars and Scalextric and railway-related items, such as photographs, badges and postcards.
Avenida de Felipe II Flea Market
Avenida de Felipe II (Zone: Salamanca), Free shopping hours.
Set in the heart of the Salamanca district, between Goya and Alcalá streets, you'll find this flea market whose distinctive style has earned it the nickname of Goya's hippies. Its prices, affordable to most, and its quality have made this market a regular fixture in the area, with its own loyal customer base, from young to old.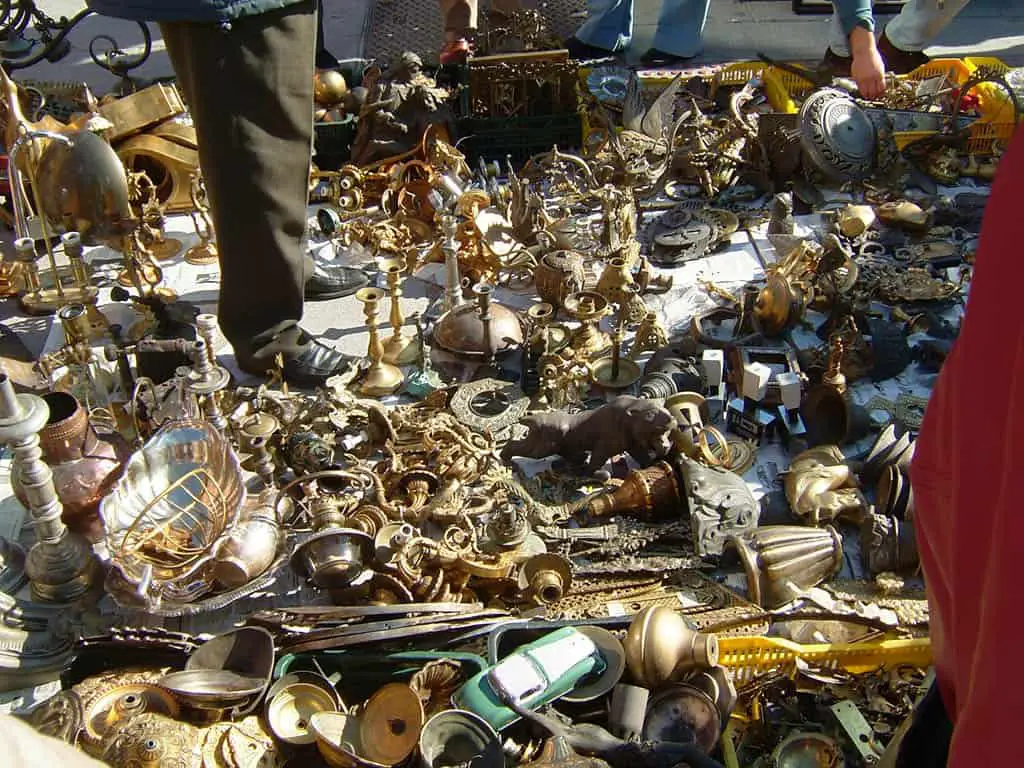 Paintings Flea Market
Plaza Conde de Barajas (Zone: Puerta del Sol – Austrias), Sundays, from 10:00 to 14:00 hours
Every Sunday the Taller Abierto de Madrid painters' association holds a flea market and painting exhibition in Plaza Conde de Barajas. Here visitors can admire the works on display, buy one of the canvases or commission portraits, reproductions of well-known paintings or Madrid scenes, such as the Hapsburg Quarter, where you can take a walk afterwards.
Plaza del Dos de Mayo street Flea Market
Plaza del dos de Mayo, Madrid 28004 , Monday to Sunday from 12:00 AM to 12:00 AM
Here you get two for the price of one. Every Saturday, this square in the heart of the Malasaña neighbourhood hosts two flea markets squeezed in happily together and complementing each other. One flea market is the Collectors' and Bargain market, selling records, books and miscellaneous items, and the other flea market is the young DosdeMarket, where you can pick up handmade clothing and other items dreamed up by young designers.
It's the perfect way to start your weekend and prices at both flea markets tend to be lower than on more centrally located squares.