Flea Markets in Porto, PORTUGAL
Porto is exceptional. In more ways than one. Elected Best European Destination 2014 by the european citizens, Porto, the "Cidade Invicta" (unvanquished city) is history, is architecture, culture, gastronomy, trade, encounters and discoveries.
Porto has all the charm of towns which happily cohabit with their river. You can stroll along the River Douro (river of gold) in the Ribeira, fly over it by helicopter or discover Porto 's architecture, its amazing landscapes and magnificent bridges by taking a cruise on this majestic river. Porto is also a sea city and in the briefest of time a tram will bring you to Foz do Douro's gentle beaches face to face with the Atlantic.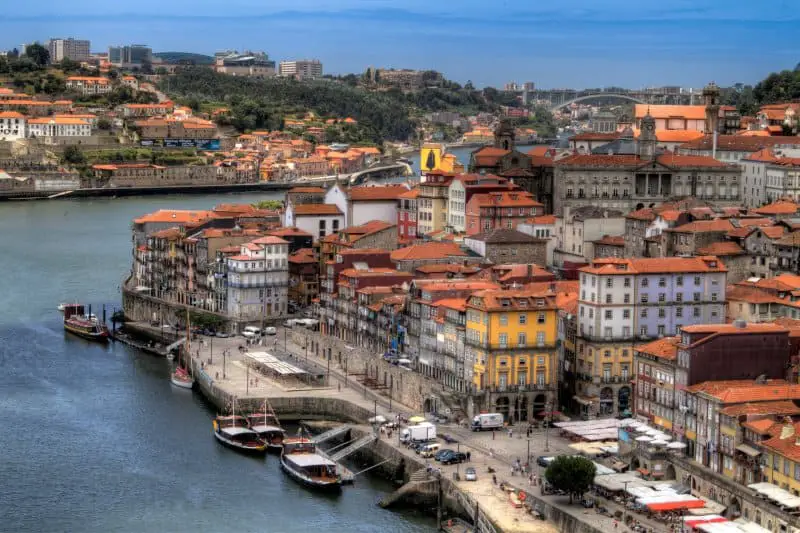 Vandoma Flea Market
Fontainhas (Porto's Sé Catedral), Saturday morning 8am – 1pm
The Vandoma flea market, which started out in the 70′s (by students who wanted to sell their books, clothes, accessories and other used items) is a must-see in Porto. Located in one of the most picturesque and traditional neighborhoods in Porto, Fontainhas (close to Porto's Sé Catedral), the Vandoma Flea Market runs every Saturday morning from 8am to 1pm.
The Vandoma Market is a second hand only market; visitors can find items like clothes and accessories, cutlery, furniture, vinyls, books, old stickers' collections, old newspapers and magazines, electrical appliances, electronic appliances, working tools, kitchen utensils and dishware. A real paradise for antique lovers and collectors! And once you're ready for a well deserved after-flea-market-riverside-lunch, don't miss to go down to Ribeira: The view is breathtaking!
Source: localporto.com
Praça Velásquez Flea Market
Praça do Dr. Francisco Sá Carneiro, 3rd Saturday of every month, from 08:00 am to 06:00 pm
Commonly known as Praça Velásquez, the Porto Antique and Flea Market is held on the 3rd Saturday of every month, from 08:00 am to 06:00 pm. Visitors can find items like books, porcelain, coins, jewellery, tapestries and paintings.