Flea Markets in Budapest, HUNGARY
Budapest is a city full of surprises and wonder, with its lively center, pretty parks, majestic river, tall church spires and lavish spas. One of the most exciting cities in the world, with a few interesting flea markets…
Ecseri Flea Market
Nagykőrösi út 156, 1194 Budapest, weekdays from 8am – 4pm, Saturdays 8am – 3pm, Sundays 8am – 1pm
The Ecseri Flea Market may look like a junkyard, but a closer look will reveal a mix of antique and modern, precious and cheap. It is a great place for treasure hunters and the atmosphere is truly unique. Visitors can find all kind of random items ranging from painting rollers to siphon-bottles, street signs, enamel items, and gypsy folk art. You can find real rarities here as well, so you can be sure that your flat won't look like a typical European or American apartment if you get your stuff from the Ecseri Flea Market.
The other main reason behind the attractiveness of the Ecseri Flea Market, is that prices are quite flexible there, which is a huge plus. As a matter of facts, the outcome and the final price depend on you and your talent of bargaining. Last but not least, remember to wake up early however, if you would like to lay your hands on real treasures before the vendors get their own hands on them!
Opening days: On weekdays the market is open from 8am till 4pm, on Saturdays The Ecseri Flea Market is open till 3pm and on Sundays it is open till 1pm.
Getting to Ecseri Flea Market: The market is accessible by bus No. 54 (leaving from Boráros tér)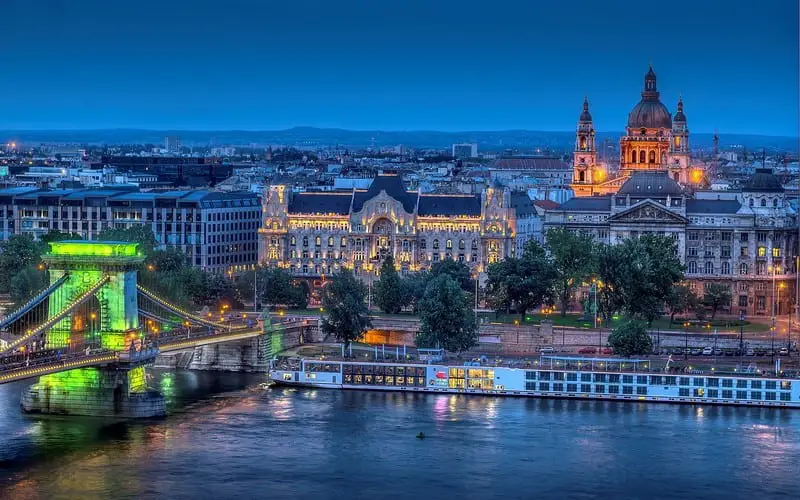 Szputnyik Shop Budapest
The idea behind the Szputnyik (1092 Budapest, Bakáts tér 8.) is to offer an exciting mix of vintage clothes and accessories both for men and women side-by-side contemporary designs, all for very affordable prices. They do not discriminate between styles but every items need to have a certain character! The shop at Bakáts square is kind of like a playground, packed with the craziest, even costumy stuff – it has a bit of a bazaar atmosphere, so this is the place to get lost, spending hours digging for treasures.
The Szputnyik Shop is located in three distinct venues around Budapest (learn more about each venues):
SZPUTNYIK SHOP /// D-20, H-1074 Budapest, Dohány u. 20., + 36 1 321 3730 (Mo-Fri: 11.00-20.00 / Sat-Sun: 11.00-18.00)
SZPUTNYIK SHOP/// BAZAAR, H-1092 Budapest, Bakáts tér 8., + 36 1 215 3475 (Mon-Fri: 11.00-19.00 / Sat: 11.00-15.00)
SZPUTNYIK SHOP /// SZOMBATHELY, H-9700 Szombathely, Kossuth L. u 4., +36 30 256 7776 (Mon-Fri: 9.30 – 17.30 / Sat: 9.30 -13.00)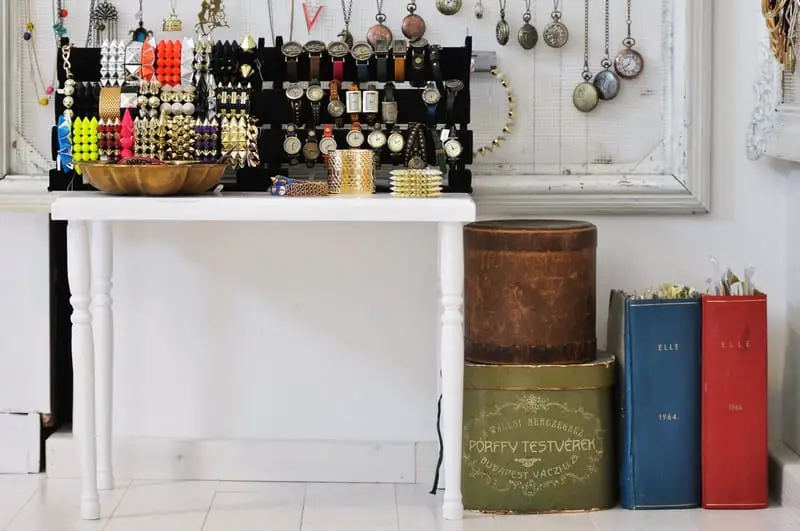 Source: welovebudapest.com