Flea Markets in Berlin, GERMANY
More than twenty years after the fall of the Berlin Wall and the reunification of Germany, the capital projects itself as a young, dynamic and cosmopolitan city at the heart of Europe which is constantly re-inventing itself.
For bargain hunters or those who are just happy to browse, a stroll through one of Berlin´s bustling flea markets is a great way to spend a sunny Sunday morning. Beside the usual stock of second hand books, clothing, records and bric-a-brac which you would expect to find at flea markets across the world, keep an eye out for Russian icons, or freshly pickled Spreewald gherkins.
And if you want to try out some authentic German leather shorts (Lederhosen), you´ll save a few Euros (and a lot of chafing) if you buy a pair which has already been broken in. Planning a trip to Germany? Don't miss our review of Germany's 20 Best Flea Markets!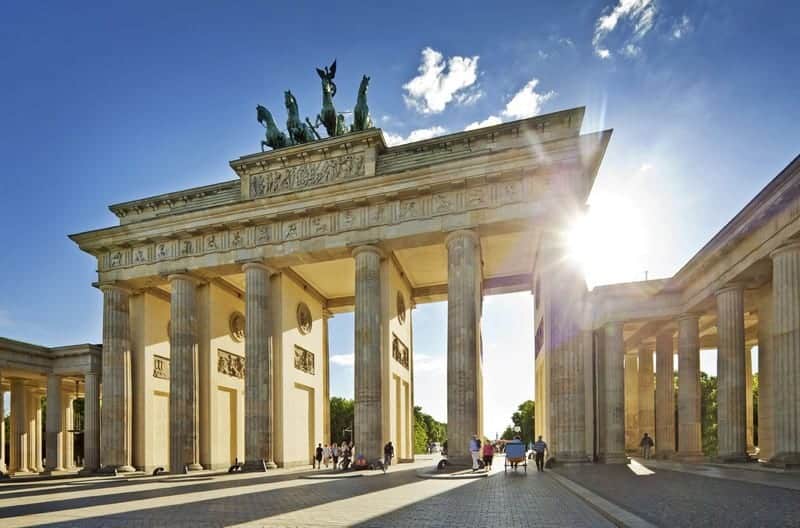 Straße des 17 Juni Flea Market
Straße des 17 Juni , 10623 Berlin – Tiergarten | S-Bahn Tiergarten | Times: Sat & Sun 11.00-17.00
One of Berlin's biggest and most touristed flea markets. A bustling and fashionable flea market with a variety of stalls selling everything from fancy buttons and a variety of hand-crafted items to funky second hand clothes, jewelry and records. Because of its more prominent location near the Zoo Station and the Technical University, this flea market tends to be a bit on the pricey side.
Mauerpark Fleamarket
Bernauer Strasse 63-64 , 13355 Berlin – Prenzlauer Berg | U2 Eberswalderstrasse| Times: Sun 08.00-18.00
Every Sunday in the year and located on the left or Eastern edge of Prenzlauer Berg's Mauerpark (literally: Wall Park, or Park Where the Wall Ran) in an extended fenced off lot, this flea market is populated not only by some younger hipsters, but also the more international, grunge-yuppies of the neighborhood.
Like the Arkonaplatz Flea Market, the goods found here range from private household assortments to professional local designer stuffs. Cruise down Oderbergerstrasse afterwards for a good coffee or brunch.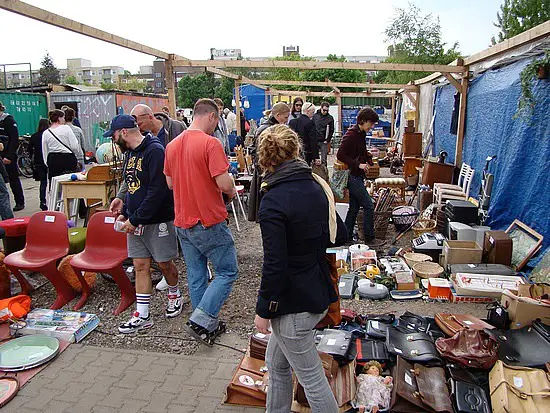 Arkonaplatz Flea Market
Arkonaplatz , 10435 Berlin – Mitte | Tel: 786 9764, Fax: no fax | U8 Bernauer Str. | Times: Sun 10.00-18.00
Mitte is the the heart of cool Berlin, and this flea market is very Mitte. Come to this flea market to browse among stalls offering a range of clothing, brick-a-brack and furniture or find yourself a sunny spot in one of Arkonaplatz's cafes and watch Berlin´s alternative crowd do their thing. Check out the stands toward the back: some nice 70s lamps and other lounge accessories.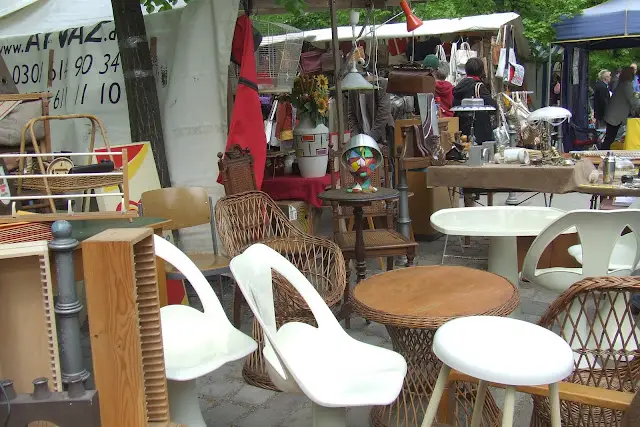 Boghagener Platz Flea Market
Boxhagener Platz , 10245 Berlin – Friedrichshain | U5 Frankfurter Tor; Tram 21 | Times: Sun 10:00 am – 06:00 pm
This flea market is a gem! Having come to life spontaneously some time late in 1999, there are few professionals here. Basically its a conglomeration of locals selling the stuff they collect or don't want. The wares on sale here represent the changing face of Friedrichshain.
Expect to find older folk peddling relics of communist suburbia along side members of a younger generation with not-quite-hip-enough personal effects to dispose of.
Heidestraße Flea Market
Heidestr. 10, Berlin – Tiergarten | Tel: 452 9924, Fax: no fax | U6 Reinickendorfer Str. | Times: Sat & Sun 10.00-18.00
This small undercover flea market in old railway storage sheds advertises the above opening times, but its best to come early as most of the traders have packed up and gone home by mid afternoon. The focus here is on antiques and collectables:- Furniture, porcelain, books, records and model cars.
Moritzplatz Flea Market
Moritzplatz , 10969 Berlin – Kreuzberg | Tel: 215 4498, Fax: no fax | U8 Moritzplatz | Times: Sat & Sun 8.00-16.00
This is a real local trash and treasure flea market (no yuppies here). There's definitely more trash than treasure, but prices are low and and there are bargains to be found in this collection of thrown-together stalls full of 2nd hand clothing, books, records and attic junk.