Hotel Droog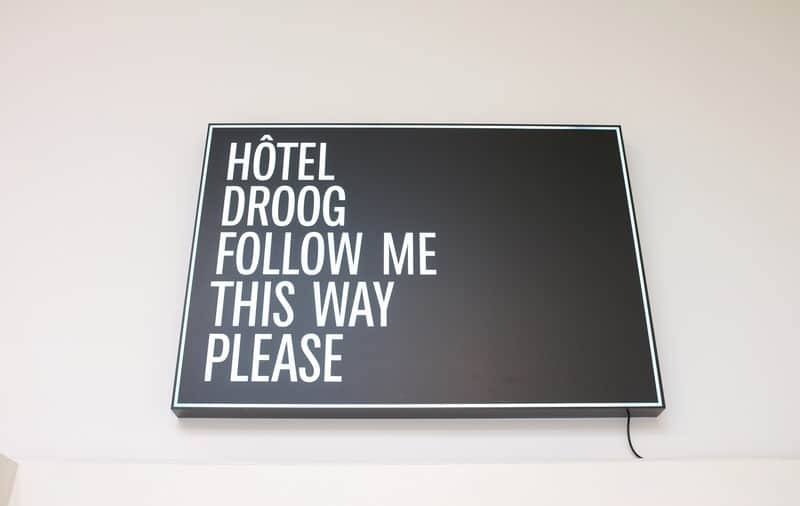 Opened by Dutch design foundation Droog Design in 2012, Hotel Droog offers unique accommodations alongside a restaurant, a design shop and a gallery hosting rotating exhibitions all year long.
And even if you don't spend the night there, the shop as well as the 160m2 gallery area of Hotel Droog are both worth a visit.
⚠ COVID-19: Amidst the coronavirus pandemic, show schedules might be subject to change. Please consult promoter's social media and website before heading out. COVID-19 live updates
The Store of Hotel Droog sells affordable products alongside more pricey limited edition pieces from Droog and from the 'Friends of Droog' curated collection, as well as products from other labels that fit the Droog concept: "products designed to enhance daily life" with "their own story to tell."
"From curation to product design, exhibitions and lectures, Hotel Droog brings all of our activities under one roof and invites people to plug in as they choose."

Renny Ramakers, co-founder and director of Droog
Last but not least, the Gallery of Hotel Droog is an exhibition space curated by Droog or by specially invited curators. Exhibitions generally cover art, design, fashion and upcoming developments in the creative industries, with workshops and discussions aiming to "create a dialogue between design and society".
We loved: the free access to the exhibition space, the store with original and affordable products.
Purchase: a book about design, stationnary.
Type: Flea Market
Quality: * * * *
Price: $$$$
Web: hoteldroog.com
Adress: Staalstraat 7b, 1011 JJ AMSTERDAM (+31

20 523 5050)