Stedelijk Museum Amsterdam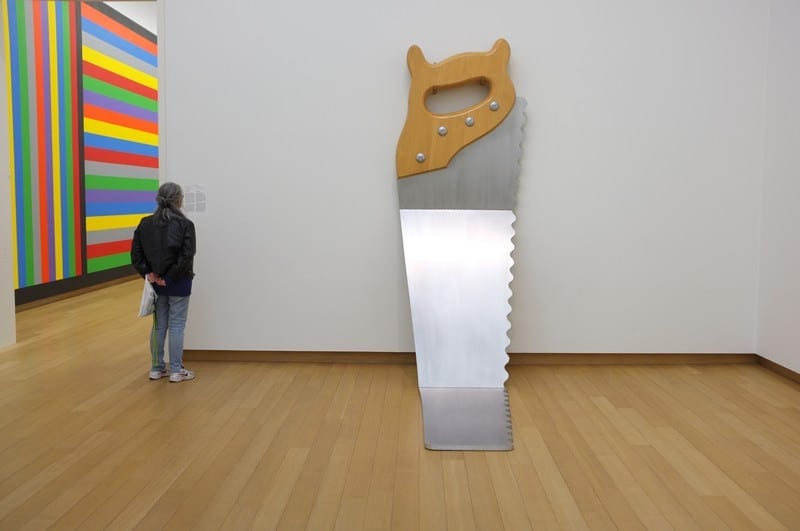 The Amsterdam Stedelijk Museum or as the Dutch call it short Stedelijk, strives to be one of the most innovative and interesting museums of modern art in the entire world. After eight years of renovation and a construction of a new building next to the old one, the museum has reopened in September of 2012.
⚠ COVID-19: Amidst the coronavirus pandemic, show schedules might be subject to change. Please consult promoter's social media and website before heading out. COVID-19 live updates
Today the Stedelijk Museum in Amsterdam has one of the richest modern art collections in the world. Along with all important names of modern painting movements as Impressionists, Fauvism, Cubism, Expressionism, it has a unique collection of 29 paintings by Casimir Malevich, equally exceptional collection of De Stijl and Cobra movement, superb Dutch photography collection, a very good collection of Dutch design and furniture and interesting collection of European and American trends in art since 1950 as works of Matisse, Picasso, Newman, Rauschenberg and Warhol completed with Italian Arte Povera and German modern painting.
We loved: There is currently an interesting exhibit on history of Dutch design with some unique Gerrit Rietveld original pieces, which is worth seeing.
Purchase: A pair of colorfull woolen table mats by designer Vilt Van Ver.
Type: Museum of Modern Art

Quality: * * * *

Price:

Adults: €15 / Students, age 18 and younger: €7.50 / Kids 12 and younger: free
Web: stedelijk.nl

Adress:

Museumplein 10, 1071 DJ Amsterdam (tel:+31 20 5732911)