IJ-Hallen Flea Market (the best flea market in Amsterdam)
T.T. Neveritaweg 15,
1033 WB Amsterdam-Noord –
Every first Saturday and Sunday of the month, from 9 a.m. to 4.30 p.m. 
Those of you who love to spend hours searching for second-hand items and couldn't care less about crowds should add the IJ-hallen, Europe's biggest flea market, to their bucket list. The IJ-Hallen flea market takes its name from the massive halls it occupies, which was once a part of the NDSM shipyard. And this monthly flea market (which was unfortunately closed the weekend we were in Amsterdam) seems to sprawl endlessly to the unfettered joy of diehard second-hand shoppers, who come from all over Europe to treasure-hunt.
The IJ-hallen can accommodate up to 750 stalls, and is usually filled to its maximum capacity; moreover, no commercial vendors are allowed, only private ones. The market is usually held on the first weekend of each month (however, you should check the web site for exact opening dates & times).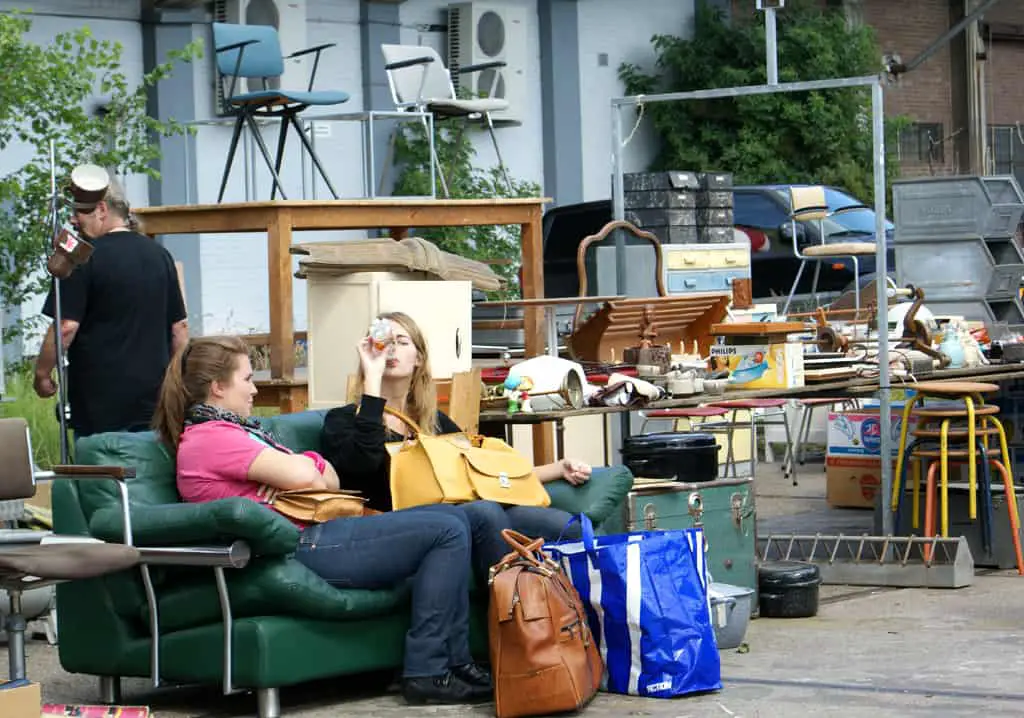 The IJ-Hallen and its flea market are located on the opposite side of the IJ River, from Amsterdam Central Station. But it is literally a cinch to reach the premises: just hop on one of the free, frequent ferries that shuttle visitors back and forth over the river. The ride lasts just 15 minutes, and the views of the IJ River and the architecture on its banks is worth the trip itself. Plus, there's lots more to explore in Amsterdam North, even after your capacity to shop is exhausted. If you had to choose a particular venue in Amsterdam to focus your attention on, this flea market is a winner.
Type: Flea Market

Quality: * * * *

Price: $$$

(Admission Fee:

€ 4.50 for adults; € 2 for children 11 and under)