De Weldaad Antiek And Woondecoraties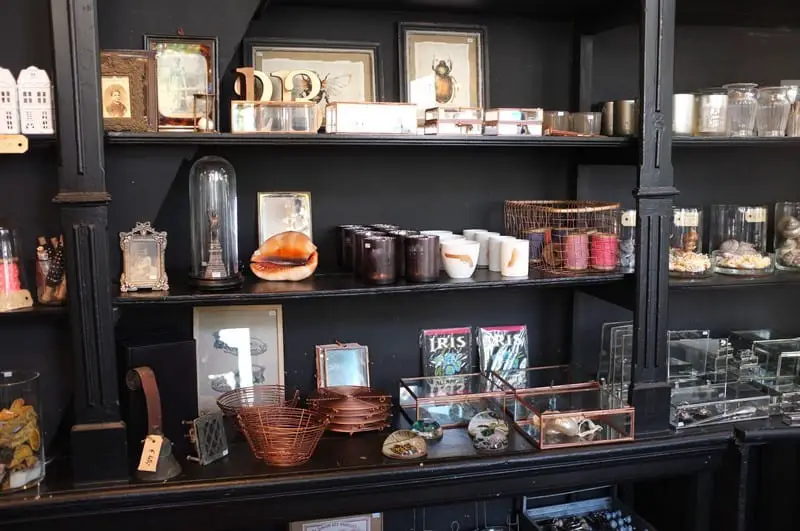 Cosily located in a beautiful canal house at the corner of Reestraat and Keizersgracht, De Weldaad "Antiques, Construction and Decoration" offers everything from antique tiles and Delft blue porcelain, to crystal chandeliers, beautifully decorative glassware and religious items.
The Weldaad specializes in antiques, historic building materials and antique country furniture from the Netherlands, Hungary, Slovakia and France. The rapidly changing stock is sold to individuals, but also to wholesalers, retailers, caterers, architects, designers and decorators.
⚠ COVID-19: Amidst the coronavirus pandemic, show schedules might be subject to change. Please consult promoter's social media and website before heading out. COVID-19 live updates
The personally selected homewares are directly purchased from scrapyards, furniture dealers, individuals/Gypsies and antique markets, which makes it absolutely genuine (no "made in China/Pakistan/Indonesia" here). So you know you're not taking home some fake antiques that has been replicated a thousand times. From digging around we even found a century old dusty bottles!
We loved: the variety of items on display, the cosiness of the place and its location. Price wise, we found the shop surprisingly affordable (compared to similar shops in London or Paris). And even if you're not in a shopping mood, a trip to De Weldaad is a reward by itself!
Purchase: a beautiful hand-made vase in terracotta (19€)
Type: Antiques, construction and decoration
Quality: * * * *
Price: $$$
Web: weldaad.com
Adress: Reestraat 1, 1016 DM Amsterdam (+31 20-6270077)