Ardingly Antiques and Collectors Fair - West Sussex, UNITED KINGDOM
Ardingly International Antiques and Collectors Fair is one of the top vintage and antique fairs and flea markets in England and the largest in the south of England. Its proximity to the Channel means vendors come from continental Europe and further east to sell here, and buyers come even from Asia and North America! Up to 1,700 stalls housing thousands of goods – from fine antique furniture to delicate ceramics – are displayed at the Ardingly International Antiques and Collectors Fair.
As a matter of fact, the antique fair has a reputation as one of the UK antique fairs where quality European decorative items can be found.
The setting of this substantial flea market is almost pastoral – and its great appeal is that you can find just about anything. It embraces the traditional antique trade (fine china, silver, jewelry, paintings), collectors (stamps, coins, postcards), the fast-growing vintage crowd, fans of rustic, primitive, and everyday objects, and decor and design types, looking for unusual bits of furniture or quirky accent pieces.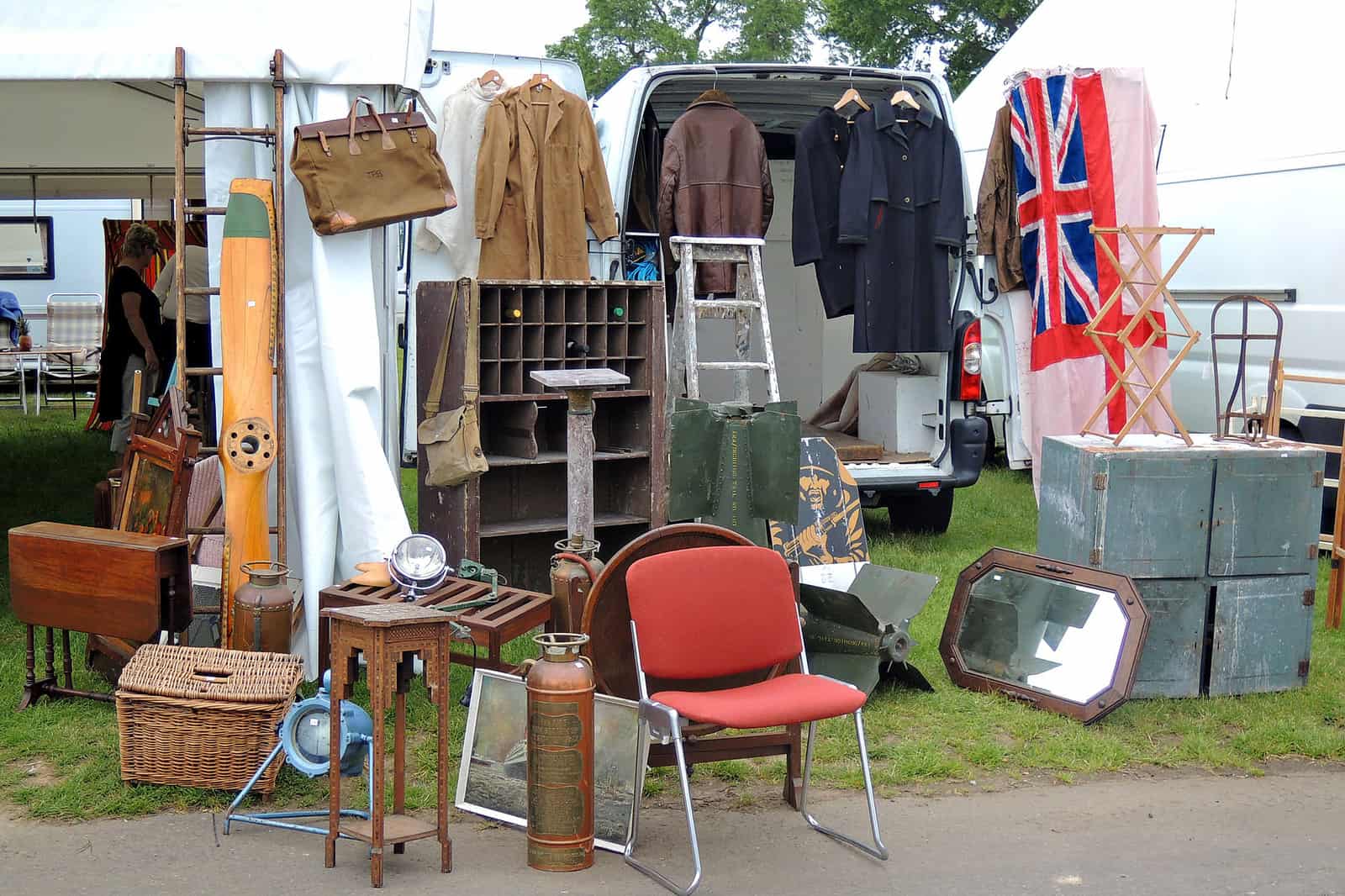 With a combination of inside and outdoor stands, this mid-week fair is the perfect opportunity to indulge in a little vintage shopping.
Where: Ardingly International Antiques and Collectors Fair, South of England Showground (01636 702326, iacf.co.uk).
When: Tuesday-Wednesday, up to seven times a year. Entry £20 Tuesday, £5 Wednesday
Source: Vintage and Antique Fairs of England by Sandy Price/IACF
Read: more about Flea markets and antique fairs in England