Mauerpark Flea Market - Berlin, GERMANY
For bargain hunters or those who are just happy to browse, a stroll through one of Berlin´s bustling flea markets is a great way to spend a sunny Sunday morning. Besides the usual stock of second-hand books, clothing, records, and bric-a-brac which you would expect to find at flea markets across the world, keep an eye out for Russian icons, or freshly pickled Spreewald gherkins.
⚠ COVID-19: Amidst the coronavirus pandemic, show schedules might be subject to change. Please consult promoter's social media and website before heading out. COVID-19 live updates
And if you want to try out some authentic German leather shorts (Lederhosen), you´ll save a few Euros (and a lot of chafing) if you buy a pair which has already been broken in.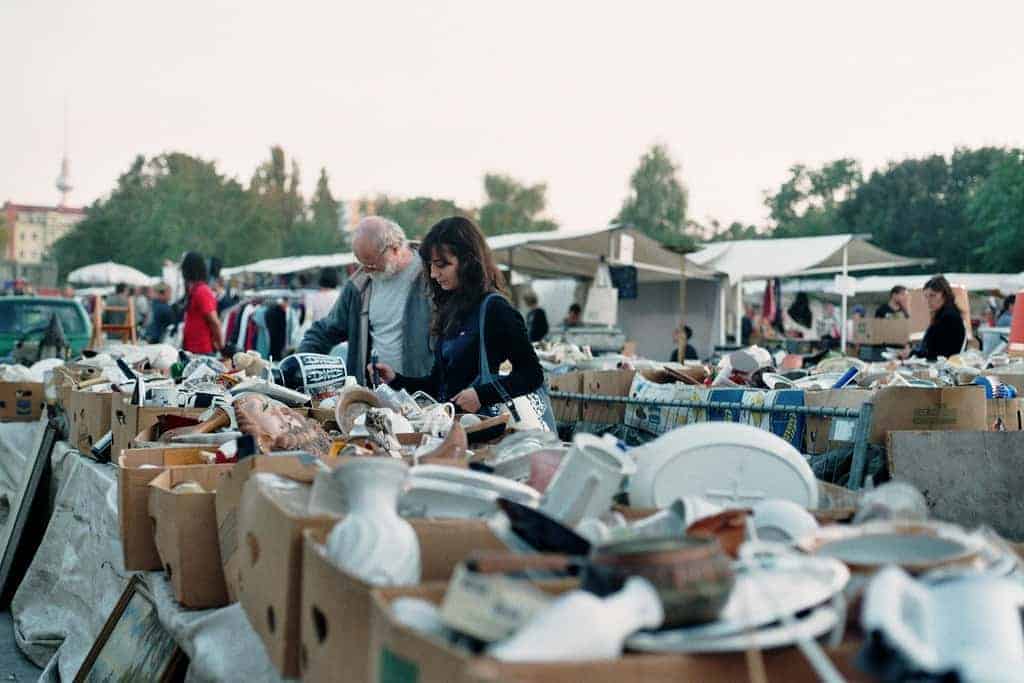 Open every Sunday since 2004 and located on the left or Eastern edge of Prenzlauer Berg's Mauerpark (literally: Wall Park, or Park Where the Wall Ran), the Flohmarkt am Mauerpark is populated not only by some younger hipsters but also the more international, grunge-yuppies of the neighborhood. While a newcomer to the Berlin flea market scene, it is becoming a quick favorite. The loose grid stalls populate the western side of the park and offer a collection of new and vintage fashions, vinyl CDs, GDR memorabilia and antiques, bicycles, and other knick-knacks.
Like the Arkonaplatz Flea Market, the goods found here range from private household assortments to professional local designer stuff. Cruise down Oderbergerstrasse afterward for a good coffee or brunch. Read more about Flea markets in Berlin >
Where: Bernauer Strasse 63-64 , 13355 Berlin – Prenzlauer Berg | U2 Eberswalderstrasse (mauerparkmarkt.de)
When: Sunday 08:00-18:00