Porta Portese Flea Market - Rome, ITALY
To see one unusual side of Rome, head to the Porta Portese mammoth flea market. With thousands of stalls selling everything from rare books and spare bike parts to Peruvian shawls and MP3 players, this flea market is crazily busy and a lot of fun.
⚠ COVID-19: Amidst the coronavirus pandemic, show schedules might be subject to change. Please consult promoter's social media and website before heading out. COVID-19 live updates
The Porta Portese flea market sells everything you can possibly imagine. The Porta Portese flea market has a beautiful antique section, selling brash brass and noisy clocks. You can find 18th-century paintings, capturing local imagery from times that have long gone by.
There is something distinctly Italian about the whole experience you'll get at the Porta Portese flea market. One last point about this wonderful Flea Market in Trastevere is to be prepared to haggle with the vendors. If you were impressed by the haggling in places like Morocco and Spain, the Italian's put them both to shame. Remember to hold your ground and not be defeated, because if you show signs of weakness you will lose the battle and lose out on the bargain that your heart is set on purchasing.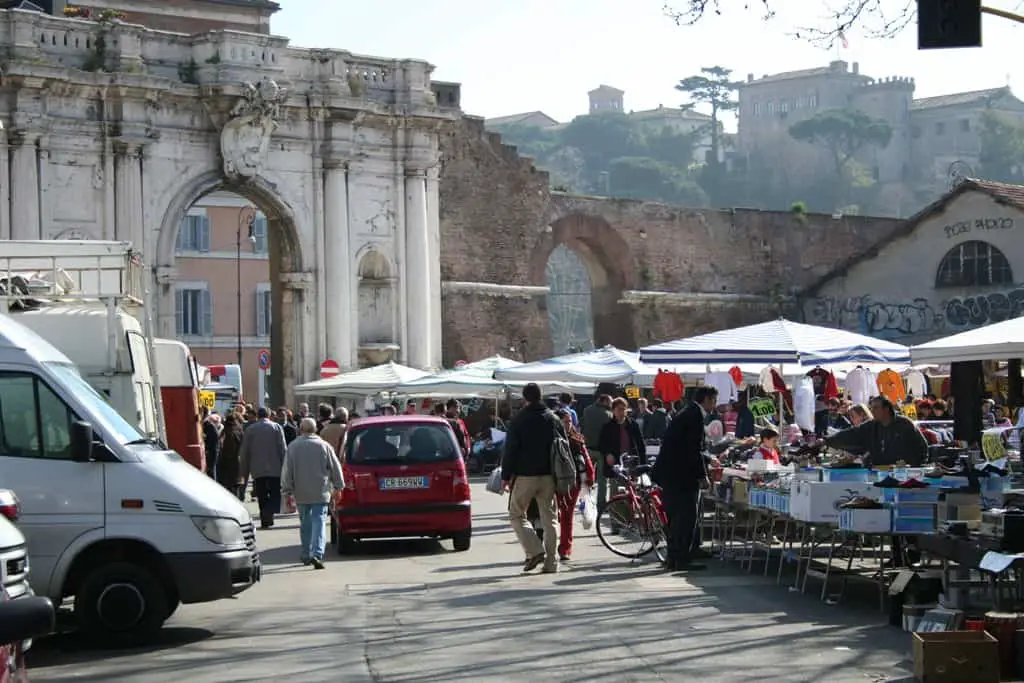 When shopping at an Italian flea market, remember to barter. Sellers have marked up items and are willing, if not wanting, to barter with customers. That wonderful Italian leather purse marked for $40 Euro can be yours for $30 if you know a few basics in Italian and can charm the seller with broken attempts of speaking their language. Read more about flea markets in Rome >
Where: Piazza Porta Portese (Trastevere area), Rome, ITALY
When: Sunday 7:00 – 13:00