The Most Picturesque flea market: Alameda Point Antiques and Collectibles Fair, Alameda, CA
Because of its stringent vendor rules (all items for sale must be at least twenty years old), and the scarcity of quality antiques shows in the Bay Area, the Alameda Point Antiques and Collectibles Fair draws a regular crowd of high-end antique dealers and serious vintage collectors. The show's co-founder and organizer, Alan Michaan, even stresses that it shouldn't be called a mere flea market.
⚠ COVID-19: Amidst the coronavirus pandemic, show schedules might be subject to change. Please consult promoter's social media and website before heading out. COVID-19 live updates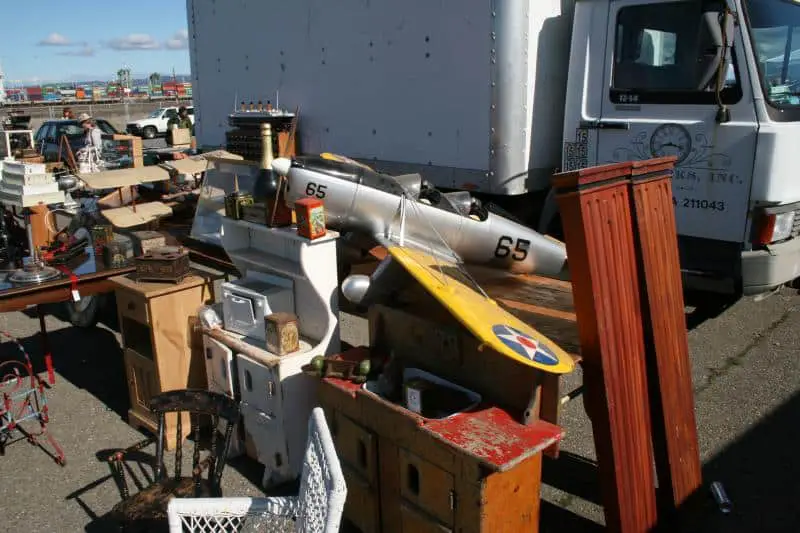 But that shouldn't scare off the casual shopper; there are still plenty of bargains to be made among its 800 booths of vintage stereos, 60s-mod dining room furniture, vintage style dresses, vintage furniture, vintage images, classic Barbie dolls, and of course, much more.
"You can find something for one dollar or one thousand dollars," says Michaan, who also runs a nearby estate sale and auction in conjunction with the monthly show. The Alameda Point Antiques and Collectibles Fair is situated on a postcard-perfect stretch of the San Francisco Bay, on a former naval base's landing strip.
The fair and estate sales take place the first Sunday of every month, rain or shine, even on holidays such as Easter, and the auction previews happen the following Tuesday and Wednesday.