Looking for: Vintage Toys
Dolls,

toy

soldiers

,

carousels

…

F
lea market
vendors
specialized

in

antique toys,

sell

and exhibit objects

that

are sometimes found

in

museum collections

.

Who

does not have a

nostalgic memory

for toys

? If you visit the St Ouen Flea Market, y

ou will find

on some booth, vintage toys

that

will take you

back in time to

find yourself

in

awe at

a

Raynal

dolls

, an
electric train o
r

Meccano

boxes

that used to make children a

nd

their

dads excited!
And do not forget the various games which are certainly less famous but can still make you dream to ad to your collection or just have fun with.
⚠ COVID-19: Amidst the coronavirus pandemic, show schedules might be subject to change. Please consult promoter's social media and website before heading out. COVID-19 live updates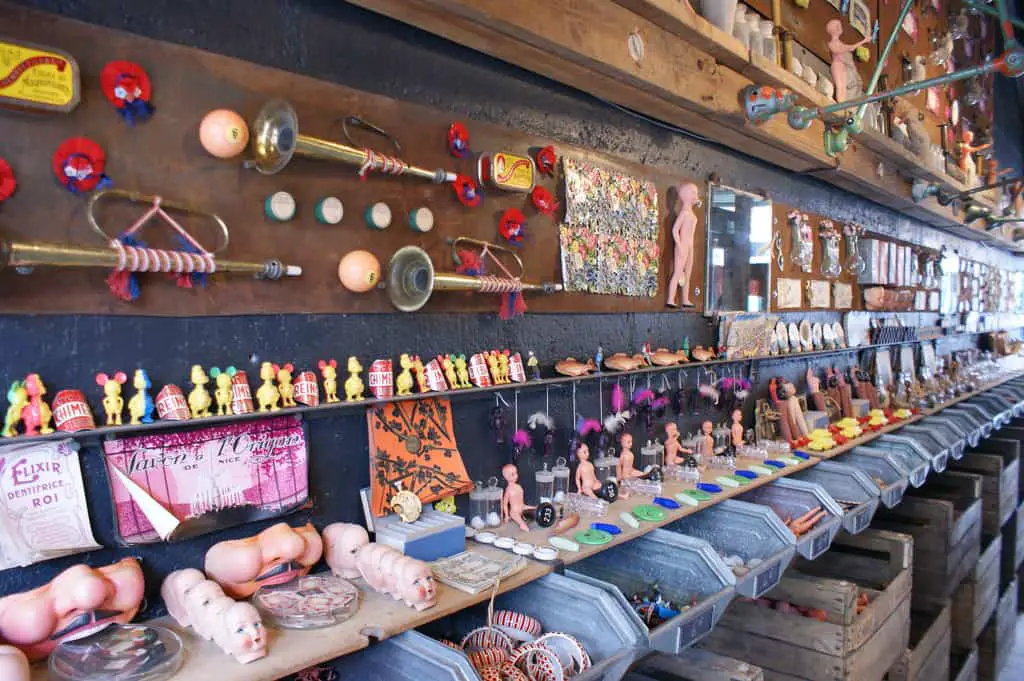 If you're on the look for vintage toys, you should visit the Marché Malassis located under the great olive groves dome, in the Vernaison market.
Ali Baba's Cavern: Vintage "Toys and Collectibles", antiques of all kinds, primitive art.
Sebbagh Virginie : Curiosities and objects from the twentieth century. Located alley 7/Booth 146a)
La Marelle: furniture and vintage decor for children. La Marelle Antiquités sells vintage chairs, tables, small desks, wooden benches, antique toys (18th, 19th centuries and 50s) for children. Almost all items are restored by Marelle Antiquités so children can actually use them in absolute safety. Located stand 86 – Marché Dauphine.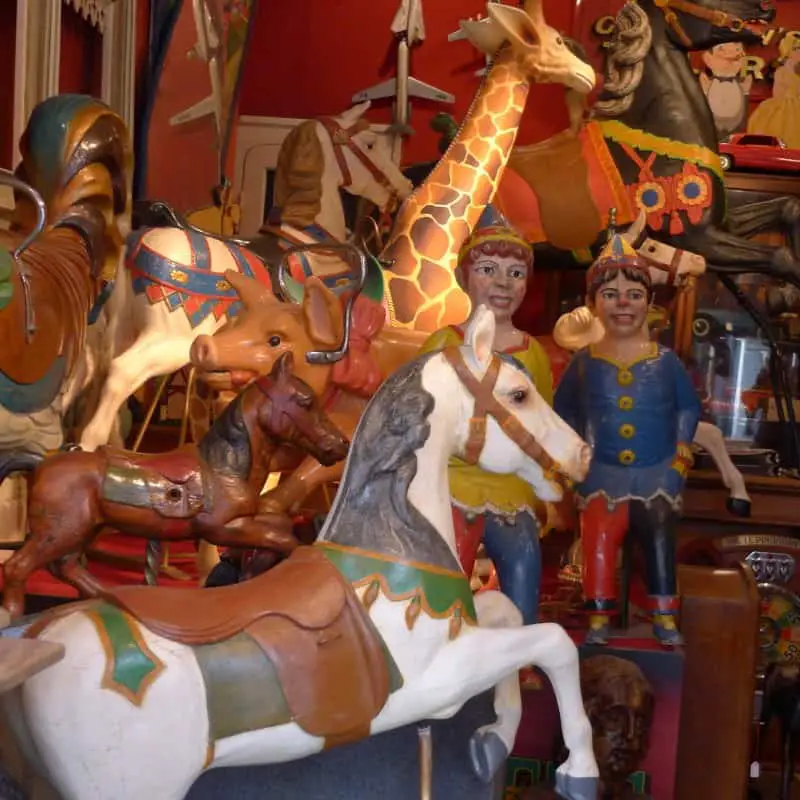 La Collectionnite:  Located in the Marché Malassis, this store sells collections of antique toys and games ranging from 1850 to 1950. Metal and wood toys, figurines, robots, toy soldiers, tiny cars, boats, sailboats, etc … not to mention famous brands like Dinky Toys, Citroen, Hornby. At La Collectionnite, you can find rare toys in good condition. And if you have at home an outstanding toy – particularly if it's in good condition – you can contact them. They'll be happy to attend to you. Located on the ground floor of Marché Malassis/Booth 05).