Holga Medium Format Film Camera ($39.99)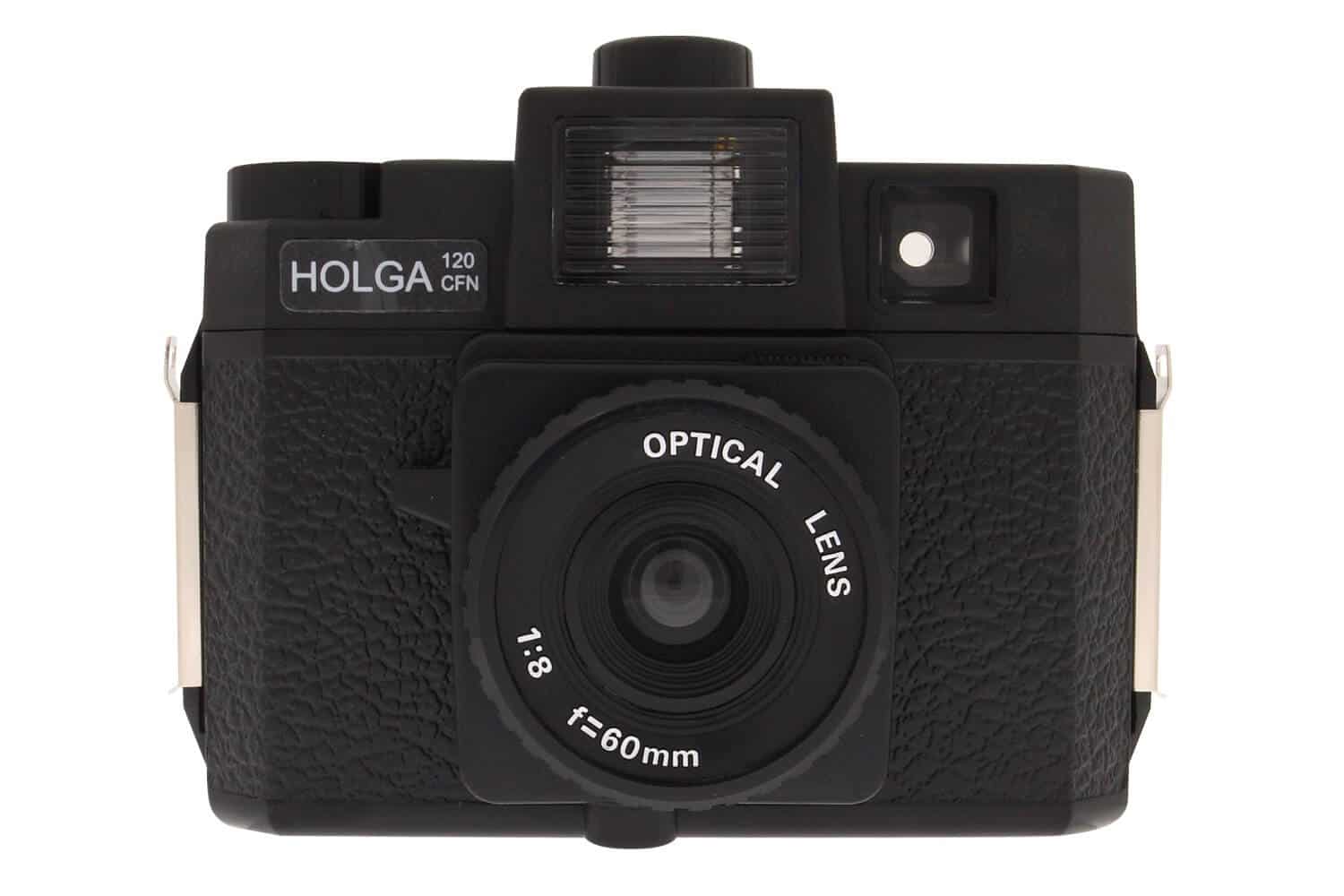 Designed by T. M. Lee in Hong Kong in 1982 as a way to provide an inexpensive mass-market camera for working-class Chinese, the Holga is among the most iconic and well-loved toy cameras ever. In fact, the latest resurgence of toy cameras stems from the love of this classic black utilitarian camera.
The Holga is a medium format camera that became ultra-popular again, partly as a response to the digital consensus with modern photography, and in part as a low-cost, unpredictable means of using film. Because it is quite cheaply made and is consequently relatively low in cost, the Holga is also a more interesting entry-level type of camera. Everything in the camera is plastic, including the lens, and this leads to blown-out, wild-looking photos with plenty of light leaks.
With its lo-fi appeal, vignetting, blur, light leaks, and other distortions, the Holga enjoys a strong cult following among some photographers. Holga photos have won awards and competitions in art and news photography! Unfortunately, as of November 2015, production has been ceased on this camera – but we don't doubt avid fans will continue to keep the memory of the Holga alive and kicking!
Price: from $39.99 on Amazon