Best Flea Market in Leipzig (SAXONY)
Flea Market at the Alte Leipziger Messe
Upon entering the premises of the Alte Leipziger Messe, the first thing visitors notice is the oversized "Double M", the emblem of the former Leipzig Exhibition Square back in the days of the German Democratic Republic.
This pretty well sets the tones for this unusual venue. Directly pass this symbol belonging to a long gone era and behind the impressive backdrop of the People's Palace (now called the Pantheon), numerous interesting events unravel both indoors and outdoors, in the background.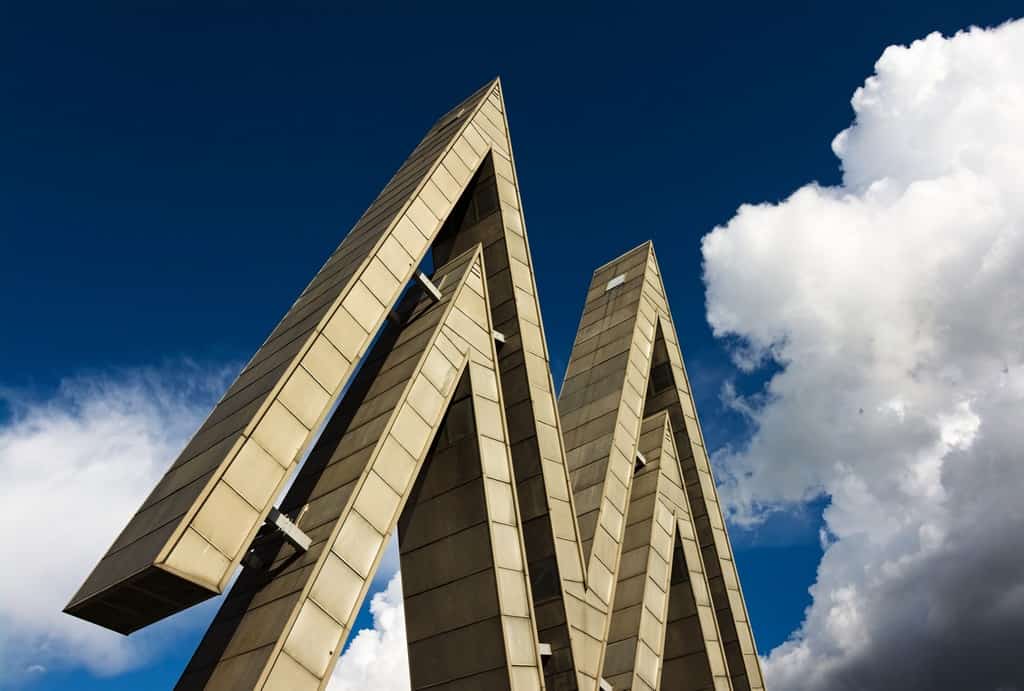 Needless to say that this venue is already by itself an interesting tourist attraction. Add a flea market to it and you have a winner. The legendary Flea Market at the Alte Leipziger Messe traditionally takes place each 1st Sunday of the month between March and November, mostly on the outdoor area.
Approximately 50 to 100 exhibitors sell used items of all kind, as well as genuine antiques. Those who want to experience the typical flea market atmosphere of Saxony, should not miss that opportunity, and rush to the Alte Leipziger Messe.
Quality, not Quantity
This flea market is one of the most visited in the region, though not necessarily the biggest. While it is generally accepted that only second-hand goods, antiques and vintage are traded there, it is possible to also find more "modern" items.
However, the focus of the Flea Market at the Alte Leipziger Messe remains centered on second-hand furniture and nostalgic memorabilia from the German Democratic Republic era.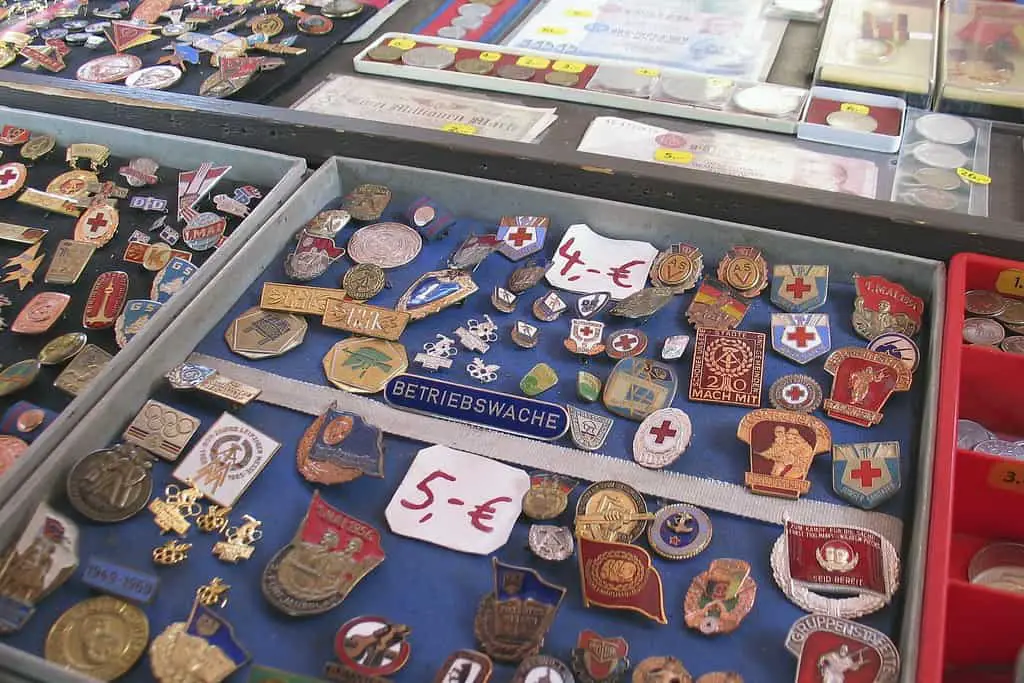 Professional dealers and private sellers gather to offer one of the most versatile exhibition of second-hand products. Paraphernalia and attic finds, old and new, "as is" or restored: everything is traded there. Old postcards, antique dolls and used toys, gilt-framed landscape paintings, vintage accessories & furniture, Shaggy Teddy Bear, Collectibles…
The Alte Leipziger Messe Flea Market is characterized by its mix of products. That's why it is generally accepted that dealers who want to participate to the flea market, should offer something that stands out from the rest by its scarcity and value.
Specially dedicated to enthusiasts and collectors
The Flea Market at the Alte Leipziger Messe is known for the rarity & quality of its merchandises, as well as for the bargains which can be made by flea market enthusiasts and antique experts alike. The kitsch and nostalgic factor is not missing though, and that's a great thing: whether records of old East German pop groups, rare porcelain or cult objects from the period of the Berlin Wall, real "retro" gems await to be discovered.
Therefore, it is necessary to keep an open mind and a relatively wide search range to discover one of the coveted or long-forgotten pieces.
Besides the kitch and nostalgic memorabilia, there is also an interesting offer of home furnishing accessories and furniture: from the 60s upholstered chair to the antique secretary, a colorful variety of used furniture await its new owners.
Flea Market at the Alte Leipziger Messe
Opening times: 08: 00-15: 00
Address: Old Fairgrounds, 04103 Leipzig (bus lines 70 and 74)
http://www.leipzig-leben.de/antikmarkt-alte-messe-leipzig/