Best Flea Market in Hanover (LOWER SAXONY)
Old Town Flea Market (Altstadt-Flohmarkt am Hohen Ufer)
For over 45 years, the very popular Old Town Flea Market (Altstadt-Flohmarkt am Hohen Ufer) has been taking place every Saturday throughout the year. It is located on the High bank of Hanover, far beyond the city's borders.
The very location of the flea market is itself an incentive to visit the flea market, as it offers a picturesque view on the Leine river and the nearby Schlossstraße and Goethestraße.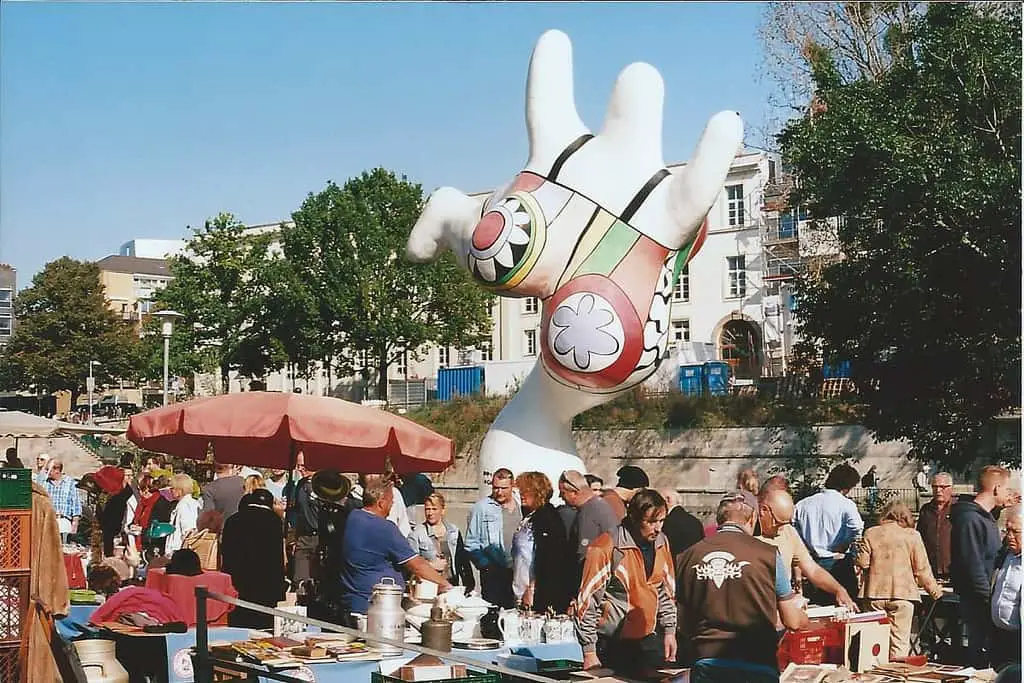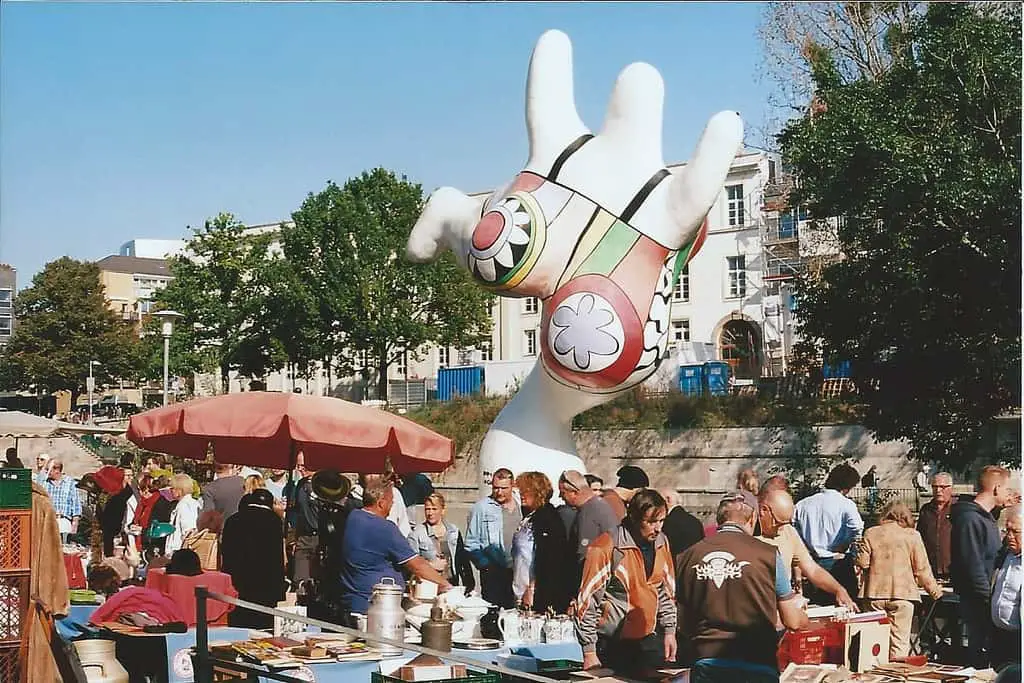 The early bird gets the worm
Already by 8:00 a.m., visitors can wander among the various stalls of the flea market and hunt for a bargain. This is the reason why the authority operating the Old Town Flea Market, makes sure that the stand fitting starts as early as 07:00 a.m., so the event may start at 08:00 a.m. sharp, in order to ensure the smooth running of the flea market.
The dismantling of the flea market generally starts at 4:00 p.m., a specified times which applies for the summer season (extends from early April to late October).
In the winter season from early November to late March, the booths placement must be made by no later than 9:00 a.m., while disassembly starts at 3:00 p.m.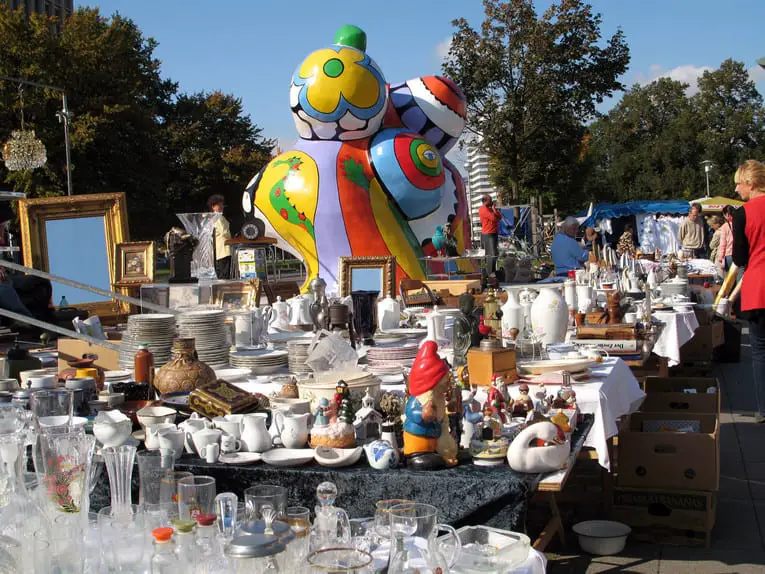 Since the Old Town Flea Market is a traditional flea market featuring art, antiques, kitsch and vintage, the sale of footwear, apparel, food, new and mass-produced merchandises is prohibited. Electrical and electronic items are accepted, as long as they were not produced after 1975.
The Old Town Flea Market is therefore aimed primarily at visitors who traditionally look for grandma's like antiques and vintage or want to purchase everyday items such as used crockery, books, or tools. CDs and used books are also offered for sale, and since many antique and local record dealer regularly sell on this flea market, vinyl-lovers especially get a great bang for the buck.
Art, kitsch and vintage showcased in a beautiful surrounding
Many consider the Old Town Flea Market as the oldest flea market in Germany. It has often been featured in German media such as NDR, as its picturesque location along the Leine river and its proximity to the old town, make it an attractive tourist location.
Last but not least, the voluminous Nanas by Niki de Saint Phalle surrounding the premises and of course the various restaurants and cafes that invite passersby to linger, offer an additional incentive to spending a day at the Old Town Flea Market.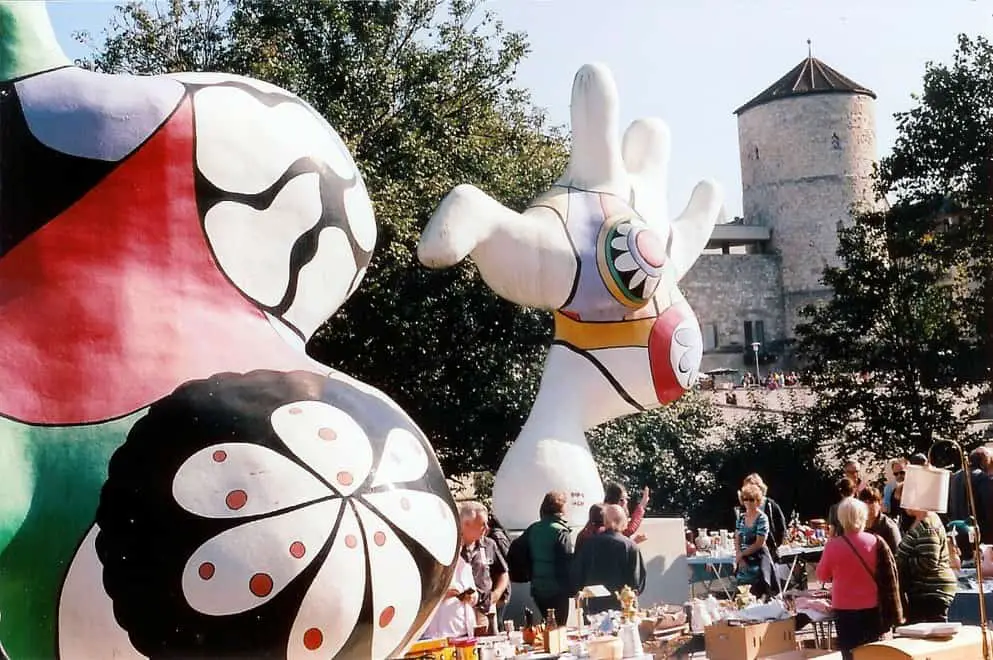 Altstadt-Flohmarkt am Hohen Ufer
Opening times: September / October: 08: 00-16: 00, November / December: 09: 00-15: 00
Address: Am Hohen Ufer, 30159 Hanover
http://www.hannover.de/Kultur-Freizeit/Freizeit-Sport/Shopping-Märkte/Altstadt-Flohmarkt-am-Hohen-Ufer
Enregistrer