Home of the Kentucky Derby, bourbon, and Louisville Slugger bats, Kentucky certainly has its place in American history. Traveling through the Bluegrass State will often lead you to Kentucky Derby collectibles, decanters, and primitives as thousands of high-quality items await you at malls, urban markets, and flea markets. Peruse our list of the best flea markets in Kentucky to discover the ideal spots in Eastern, Central, and South offers. Each show or flea market has at least 70% of antique and vintage merchandise.
1. Burlington Antique Show – Burlington, Kentucky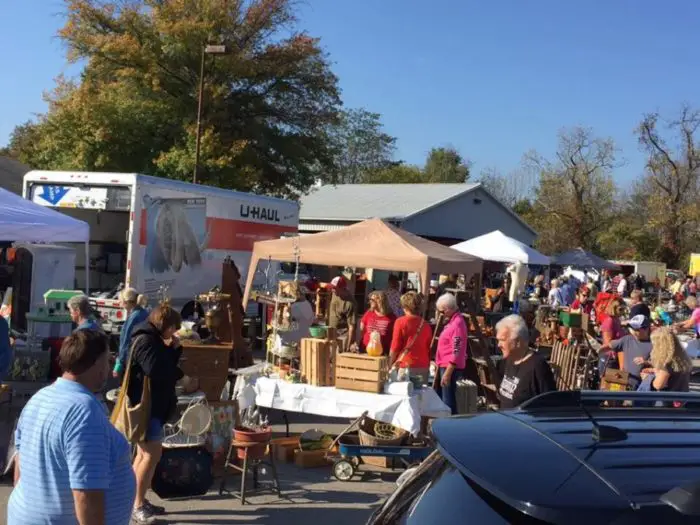 Burlington, Kentucky has been the home of the Burlington Antique Show since 1981. This renowned Midwest show is one of the best flea markets in Kentucky. You'll find the show full of authentic vintage and antiques like toys, architectural salvage, jewelry, mid-century modern, and everything else you could imagine. As Kentucky is bourbon country, you can often find memorabilia such as barrels, advertising, or even vintage decanters. Burlington occurs on several dates spring to fall, rain-or-shine. Be prepared to walk, as the show has over 200 dealers across the fairgrounds. 
Burlington Antique Show
Where:  5819 Idlewild Rd, Burlington, KY 41005
When: Weekends | April to October: Sunday: 06:00  – 3:00 pm 
Facebook: http://www.facebook.com/burlingtonantiqueshow
Full review at Fleamapket: https://www.fleamapket.com/listing/burlington-antique-show/
2. Kentucky's Antique Capital – Hazel, Kentucky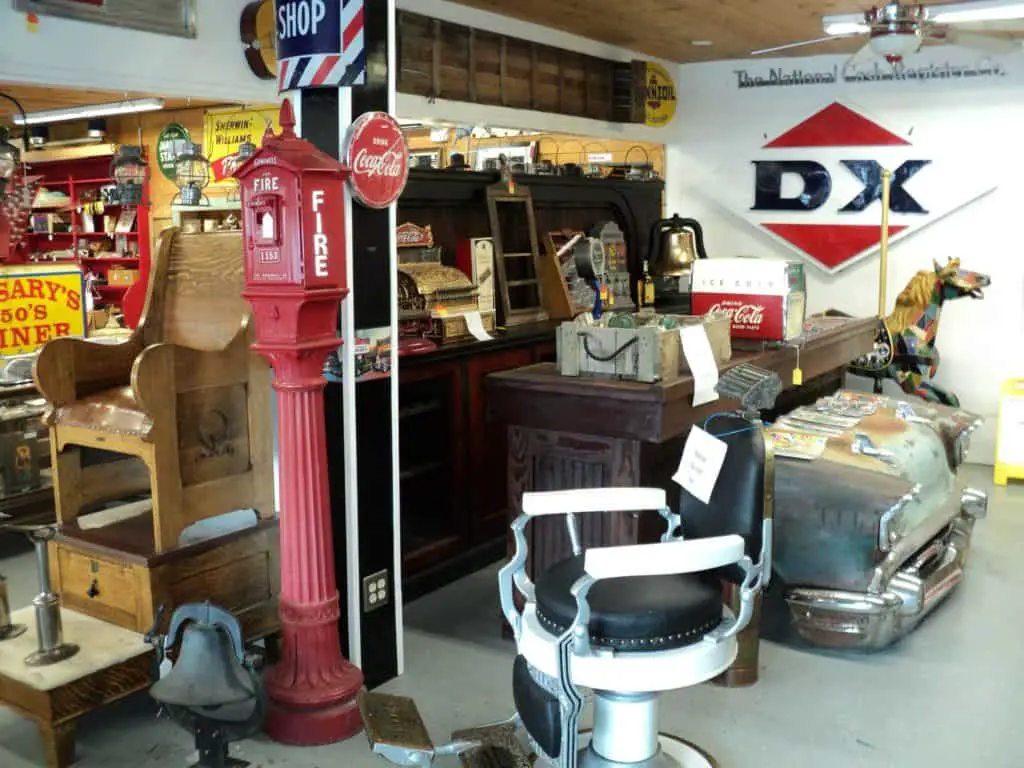 Hazel, Kentucky's population is fewer than 500 people, yet this quaint town offers an amazing antique scene. Hazel's Main Street has 10 antique and vintage shops with over 30,000 square feet to shop. Mantiques is the spot for industrial, petroliana, Americana, and shopping for the man cave. Blue Moon Antiques carries furniture, depression glass, French country, lights, and architectural salvage the owners pick up from across the country. No matter what store you visit, there's a great selection of antiques, collectibles, and vintage items. 
Kentucky's Antique Capital
Where:  317 Main St, Hazel, KY 42049
When: Opening hours vary by store, Weekdays | most open Monday – Sunday:  10:00 – 4:30 pm |When: Opening hours vary by store, Weekdays | most open Monday – Sunday:  10:00 – 4:30 pm 
Web: https://www.hazelkyantiques.com/
3. 400-Mile Sale Historic Highway 68  – Paducah, Kentucky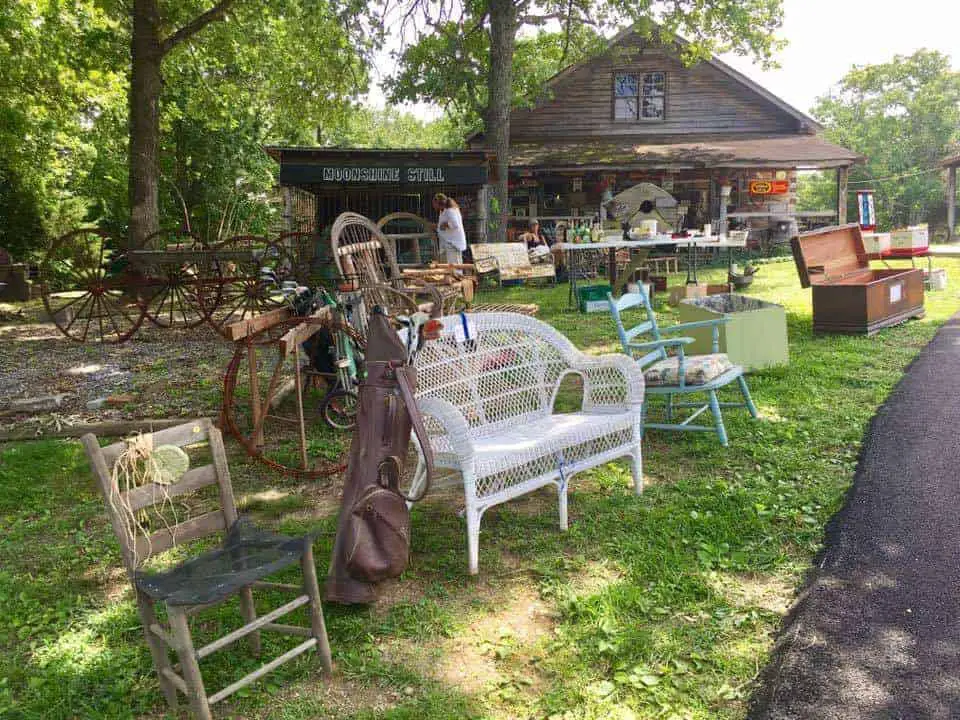 The start of summer brings some of the best flea markets in Kentucky across 60 counties. Known as the 400-Mile Sale Historic Highway 68, it's a string of simultaneous yard sales, flea markets, and antique shows along Highway 68. For three days in June, you can travel all along this scenic byway for thousands of pieces of vintage and antique items. You'll find plenty of good Southern home cooking plus food trucks in various stops, so be prepared to stop for a bite at least once or twice.
400-Mile Sale Historic Highway 68
Where: 6900 Benton Rd, Paducah, KY 42003
When: Annually in June | Thursday  to Sunday: 08:00 am – 5:00 pm – exact –times vary by participants and location
Web: http://www.400mile.com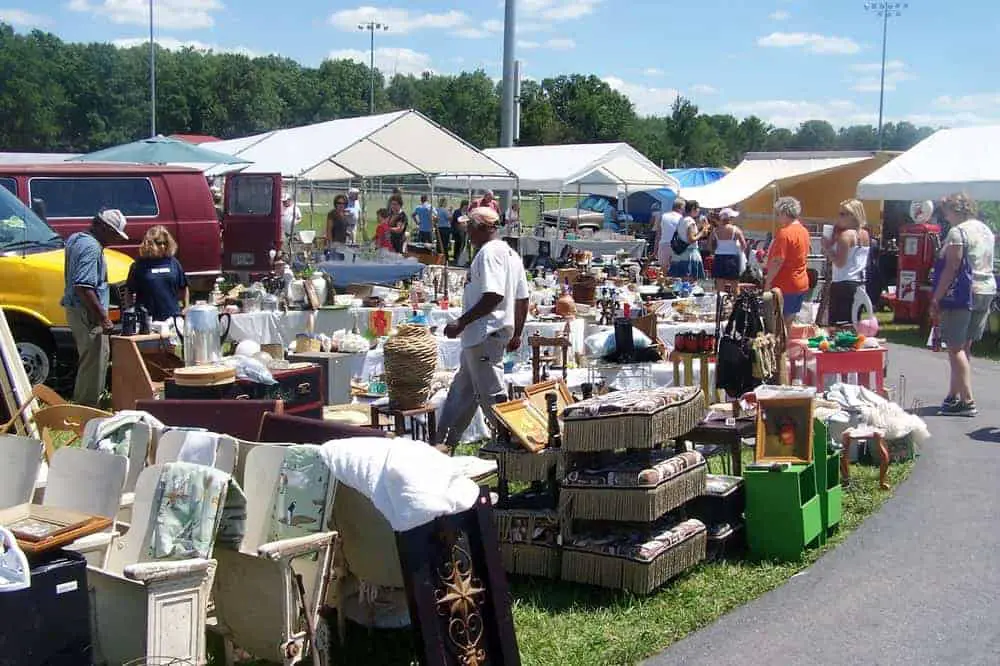 The 127 Corridor Sale, or the World's Longest Yard Sale, stretches from Michigan to Alabama spanning nearly 700 miles. Held each summer, it has table after table of premiere picking for antique and vintage enthusiasts. Multiple sales are held in city squares, in yards, in barns, in fields, and anywhere else possible. More than 2,000 vendors participate over several days. Major vendor stops — those with more than 40 vendors — are in the Kentucky cities of Lawrenceberg, Glencoe, Sparta, and Danville. Lawrenceberg alone regularly has over 200 vendors.
127 Corridor Sale 
Where: 1008 Eagle Lake Dr, Lawrenceburg, KY 40342
When:  Annually in August | Thursday to Sunday: 08:00 am – 5:00 pm – exact times vary by participants, most open till dark
Web: http://www.127yardsale.com
5. Florence Antique Mall – Florence, Kentucky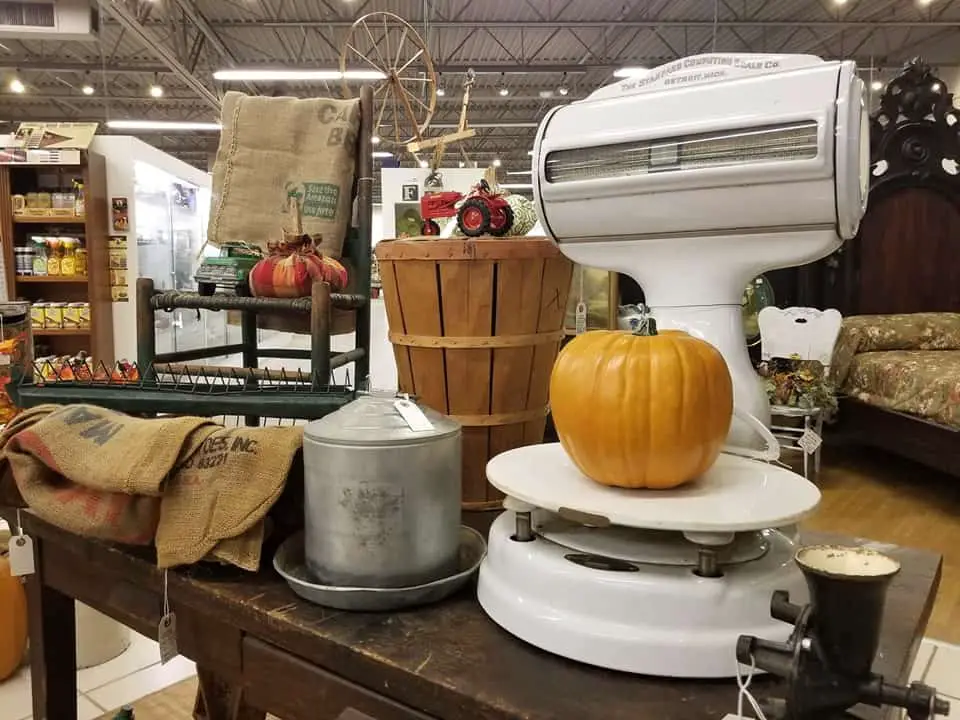 If you're in the area to visit the Burlington Antique Show, make sure you travel about 15 minutes away to nearby Florence, Kentucky for this 50,000-square-foot antique mall. There are over 300 floor spaces and display cases with items like housewares, Americana, sports memorabilia, pottery, military artifacts, globes, jewelry, toys, linen, and furniture. It's nearly impossible to see every piece of merchandise available for sale at the Florence Antique Mall but you'll sure have fun trying. Items change out often.
Florence Antique Mall
Where: 8145 Connector Dr, Florence, KY 41042
When: Daily | Monday – Sunday: 11:00  – 8:00 pm 
Facebook: http://www.facebook.com/florenceantiquemall

6. Athens Schoolhouse Antiques in Lexington, Kentucky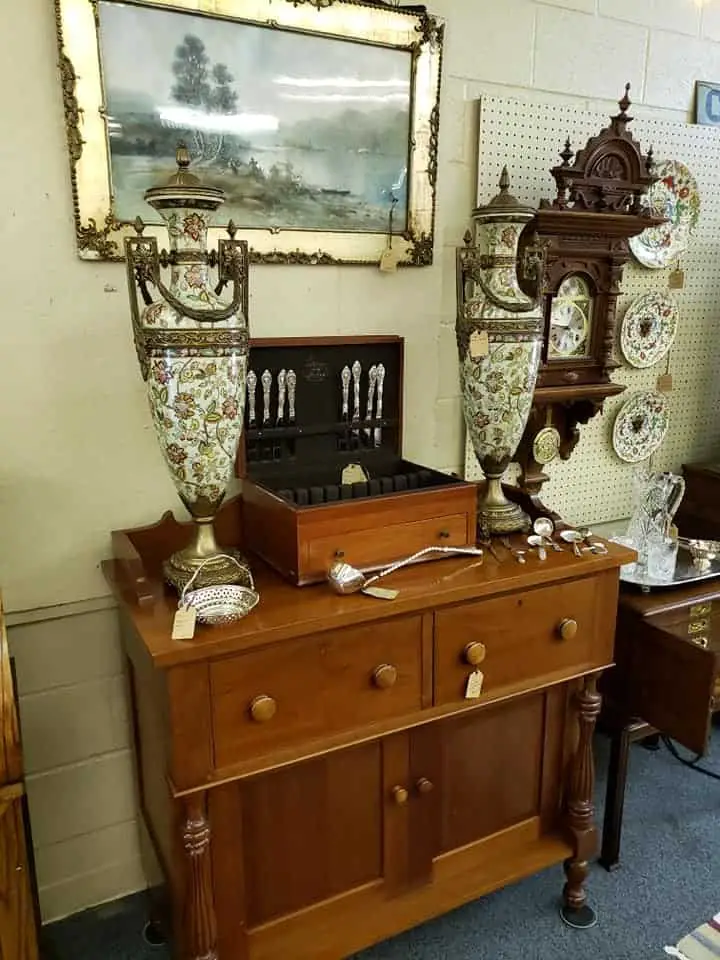 History is in every inch of the Athens Schoolhouse in Lexington, Kentucky and it's no wonder one of the best flea markets in Kentucky is held there. The Athens Schoolhouse Antiques Show is a monthly event and offers one of the biggest antique shopping events in the state. For nearly 30 years, it's featured quality antiques and vintage items from carefully-screened dealers. No garage sale items here. The show's charming Back Door Cafe keeps you refreshed for all of the hours of browsing and buying you'll surely do.
Athens Schoolhouse Antiques
Where: 6270 Athens Walnut Hill Rd, Lexington, KY 40515
When: Monthly | Saturday  – Sunday: 10 am – 5 pm – check the website for exact dates and times
Web: http://www.antiqueskentucky.com
7. Fleur de Flea Vintage Markets in Louisville, Kentucky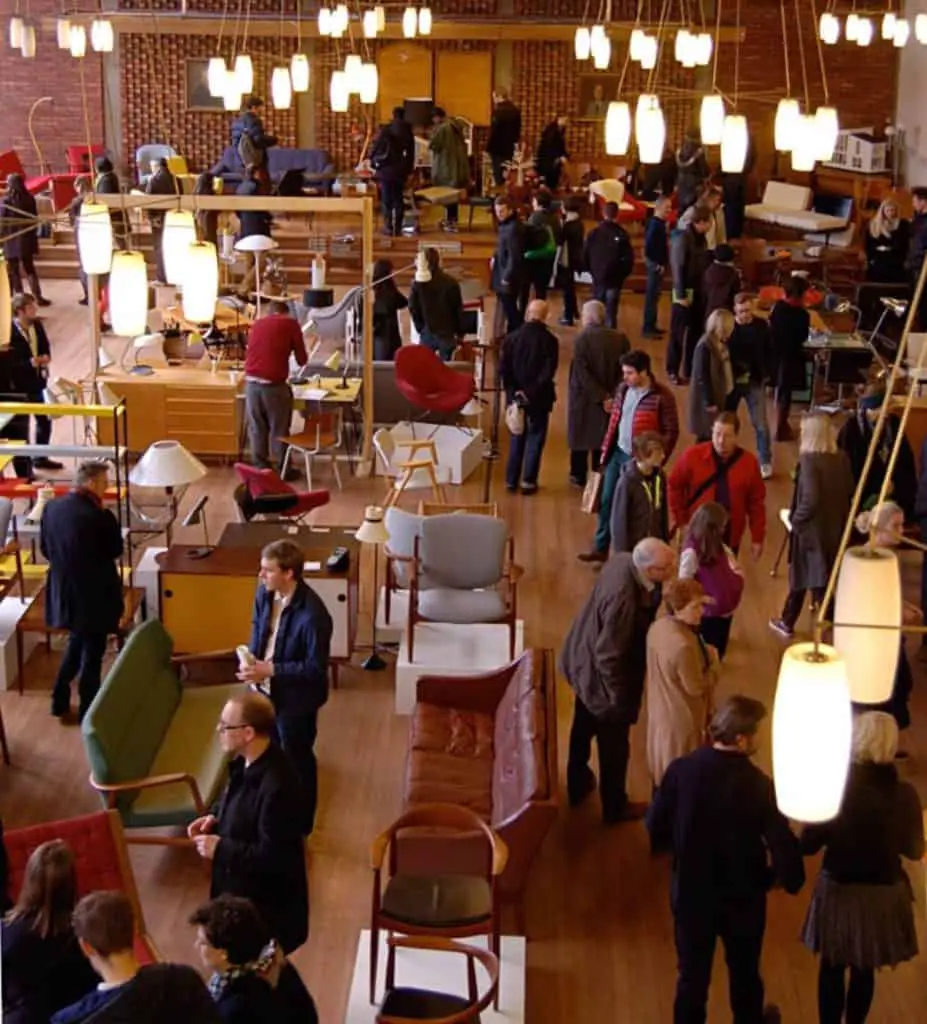 If vintage makes your heart sing, head to the Fleur de Flea in Louisville, Kentucky, voted "Coolest Flea Market in Kentucky" by House Beautiful magazine. This urban flea market offers nearly 100 vendors from Ohio, Kentucky, and Indiana.. Expect to see vinyl, old and vintage books, housewares, prints, upcycled items, and industrial pieces here on market days. The market takes place several times a year, and has included themed special shows in the past. Fleur de Flea was previously held on the waterfront, but has moved into a new permanent space. 
Fleur de Flea Vintage Market
Where: 947 E. Breckenridge St. Louisville, KY 40204
When: Seasonally| Saturday  – Sunday: 10 am – 5 pm – check the website for exact dates and times
Web: http://www.thefleurdeflea.com
View the best Flea Markets in Kentucky on a map
You can now visualize the best flea markets and antique fairs in Kentucky, on a map! Not only have we included all the above flea markets, but we've added to the mix some of the state's most acclaimed antique fairs. Just click on the image below to access our map feature for free.