Christmas Gifts For Both of Them
---
Best Made Enamelware Mugs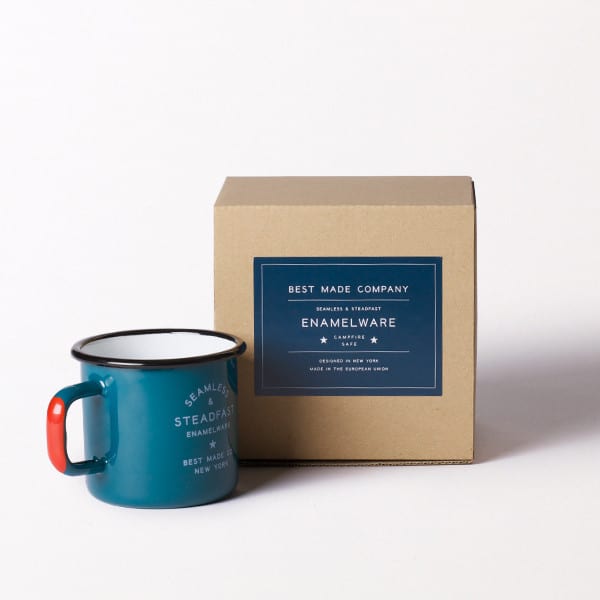 Next time you build a small campfire on your fire escape, step outside in your union suit while sipping thoughtfully from one of these gorgeous mugs by Best Made. These mugs are manufactured using real World War Two era machinery, and the rim and handle are double dipped in enamel, ensuring a smooth, long-lasting, and seamless finish, while making one of the most steadfast cup in the US.
Price: $32
Web: bestmadeco.com
---
Marshall Acton Speaker
An homage to Marshall's legendary amplifiers, the Acton features the same iconic vinyl-wrapped cabinetry and tweed speaker screen that make Marshall amps so easily recognizable and road-worthy. Boasting all the performance of its bigger brother, but in a more manageable size, the Acton aims to deliver Meatloaf-sized sound from a Beck-sized box.
The Acton has inherited all the family traits, boasting the classical and durable vintage design, and iconic script logo that is so distinctly Marshall.
Price: €250
---
Book: World Tour: Vintage Hotel Labels from the Collection of Gaston-Louis Vuitton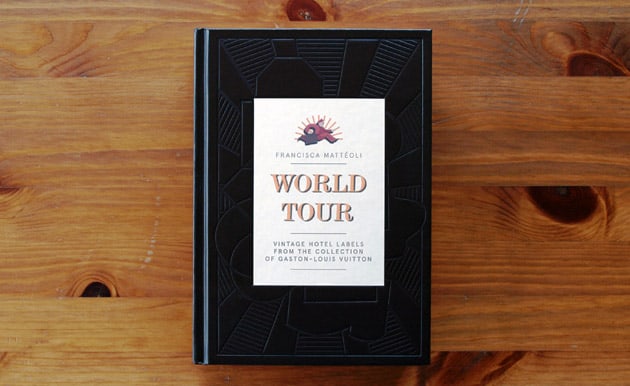 World Tour takes readers back to a time when travel was a true adventure, when elegant passengers embarked on grand tours aboard ocean liners, took flight in the first airplanes, rode the Orient Express, journeyed to exotic locales, and stayed in one luxurious hotel after another. Throughout his life, the famous trunk maker and inveterate traveler Gaston-Louis Vuitton amassed a collection of over 3,000 hotel publicity stickers and labels, which globetrotters proudly affixed to their luggage.
Spanning the 1920s to the 1950s, this fascinating volume by well-known travel writer Francisca Mattéoli features more than 900 labels evoking 21 world destinations through texts, illustrations, archive documents, quotations from famous travelers, a wealth of period photographs, and vintage postcards, all from around the globe, including the favorite destinations and pursuits of cosmopolitan travelers: seaside stays on the French Riviera, skiing in Chamonix and Zermatt, cultural tours of Athens and Mexico, beach vacations in Honolulu and Capri, and more.
Price: $40
Web: vintralab.com
---
228x Vintage Travel Stickers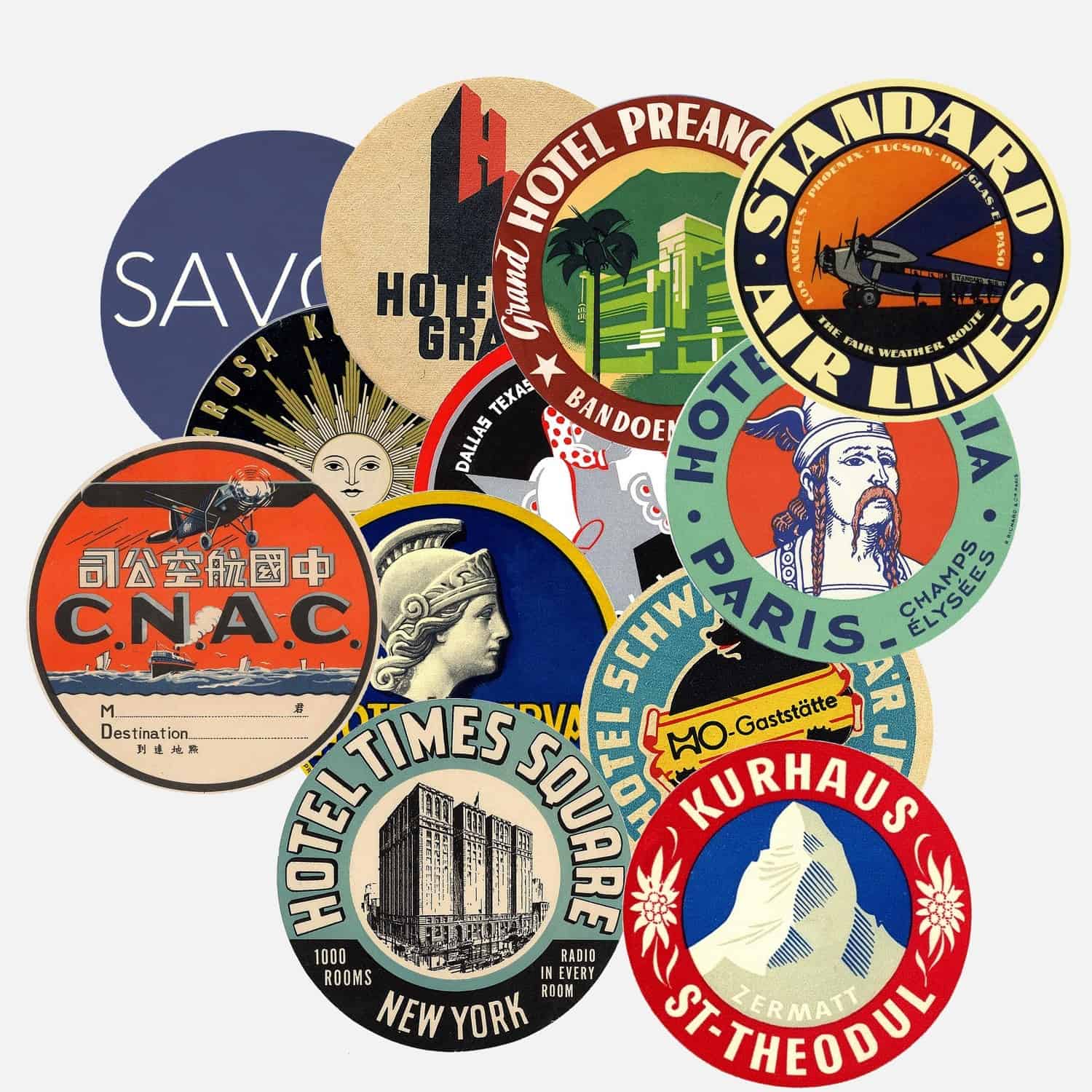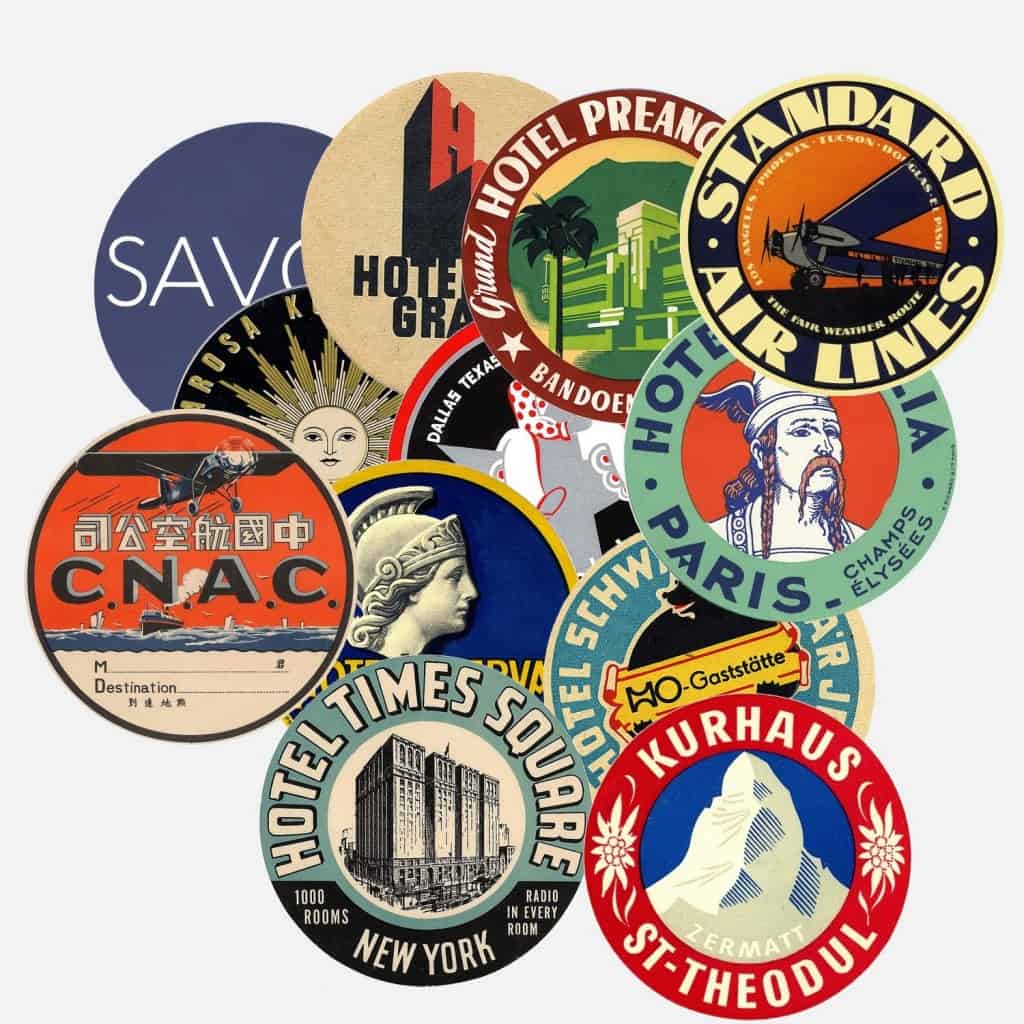 The Golden Era of Travel provided extraordinary travel-themed artwork in the form of luggage labels. They were used to advertise hotels, cruise ships, train companies, airlines and other exotic destinations. There is evidence to suggest that hotel trade-cards were occasionally affixed to items of luggage, probably to facilitate their transport to the correct establishment. Ultimately, luggage decorated with labels from important and exotic places became a symbol of one's class and status.
The full collection of Vintralab's vintage luggage labels in one bundle! 228 vintage travel labels from more than 25 countries.
Price:$19.99
Web: vintralab.com
---
Vintage furniture by Other Times Vintage
If you're found of teak wood, rattan, textiles + greenery, 1950s + '60s design, minimalism, clean lines, form and texture, then you'll be happy browsing Other Times Vintage's etsy shop. Located in Brooklyn, NY, Other Times Vintage sells quality vintage mid century modern furniture, and rare eclectic objects of design, directly to their customer's doorstep for a great price.
If you need some inspiration for an upcoming design project or want to enrich your life with something beautiful, you can check out their current and sold items in the shop. And don't forget to add the page to your favourites as they add new items constantly!
Price: $275 for a Thonet Prague Stendig Cane Mid Century Bentwood Chair up to $2500 for a Cado Wall Unit Danish Mid Century Modular System
Web: etsy.com
---
Textiles and Ceramics by BOOKHOU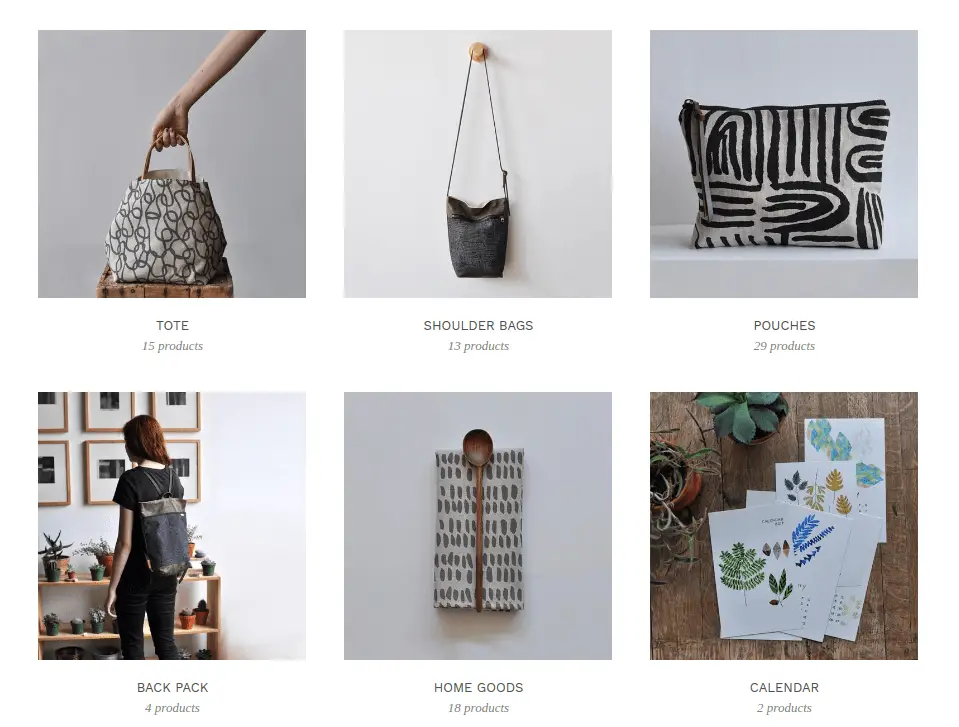 BOOKHOU was cofounded by John Booth and Arounna Khounnoraj in 2002 to showcase their individual and collaborative work in a multidisciplinary studio that emphasizes natural handmade materials and small production pieces.
Price: from
Web: bookhou.com
---
Retro Poster Prints by Handz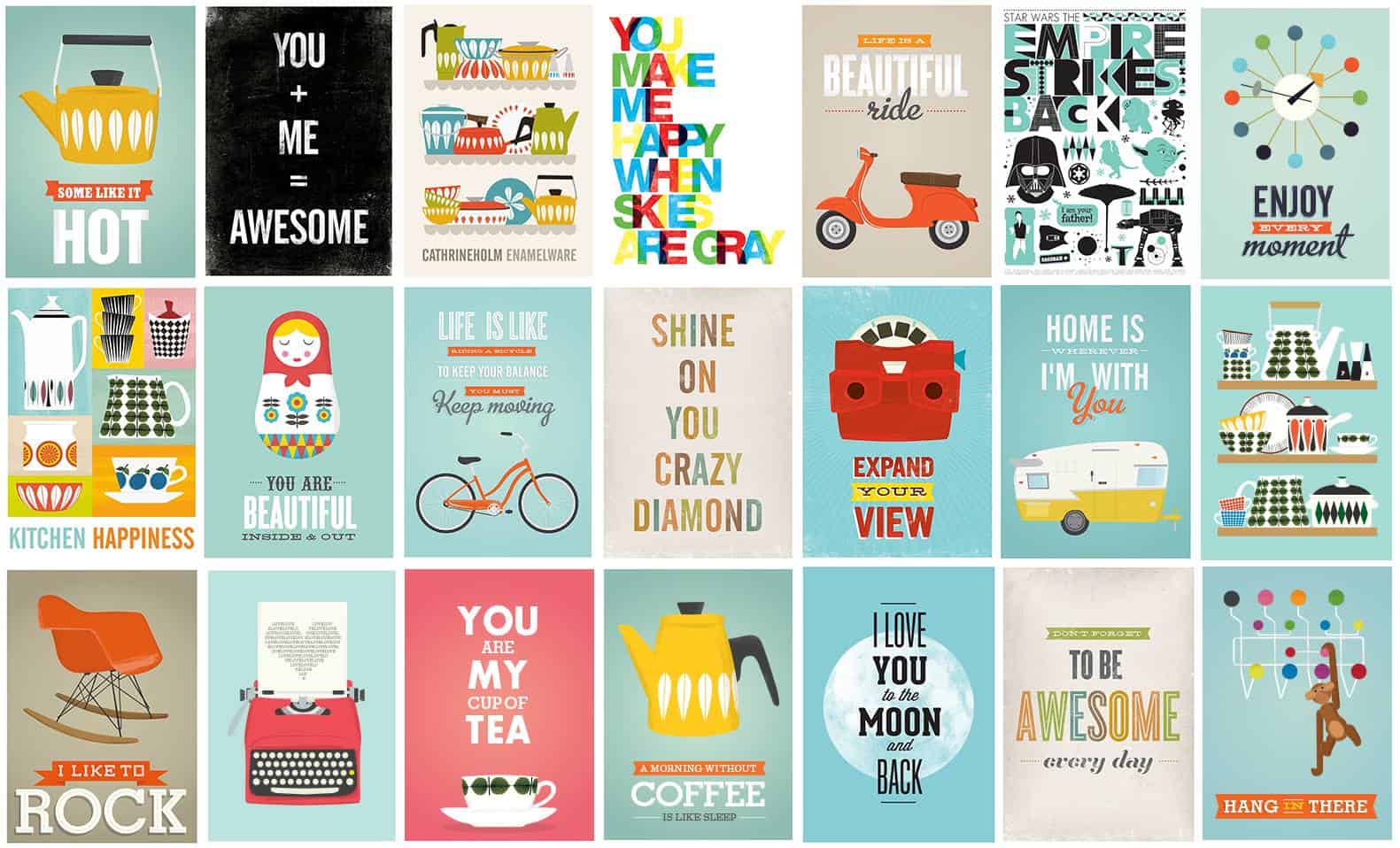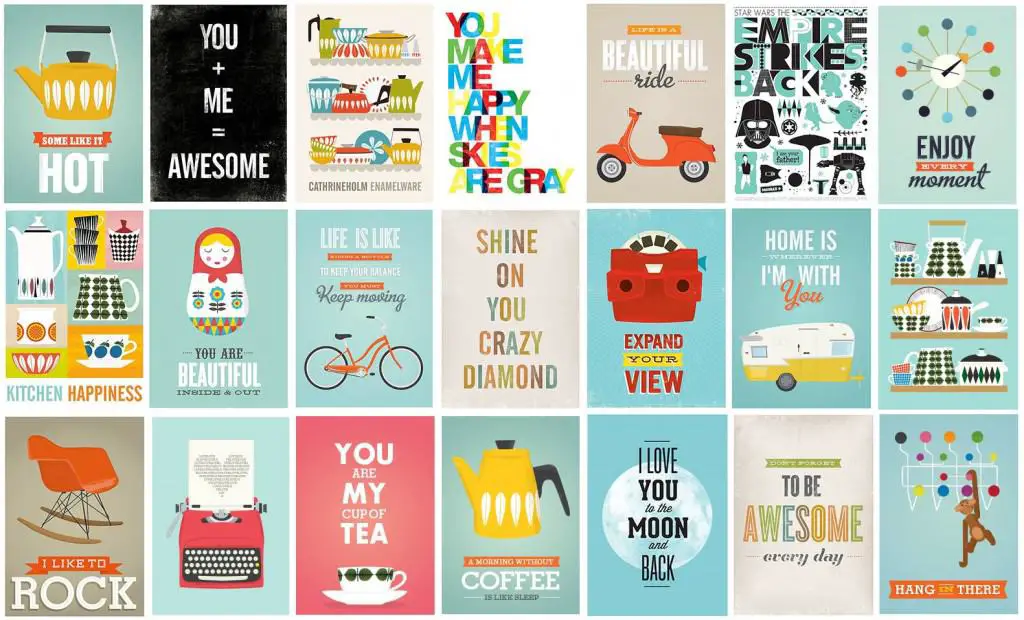 Jan Skácelík of Handz, designs Posters inspired by Scandinavian design & great mid century vintage items. A cute and colourful journey in the past with names like Vespa, Polaroid, Rolleiflex, Eames, and amny more…
Price: €15.00 – €35.00
Web: etsy.com
---
Crosley Bermuda Turntable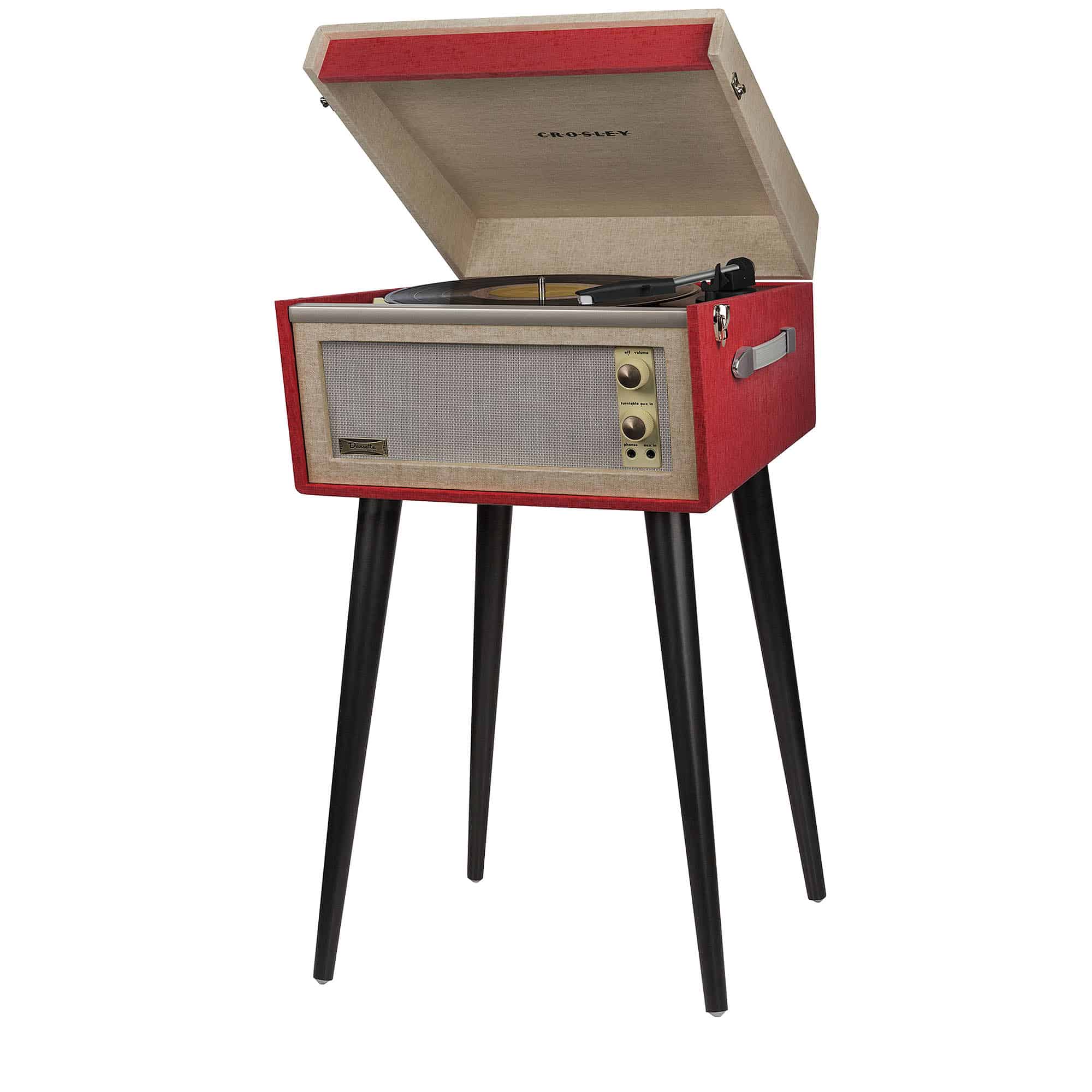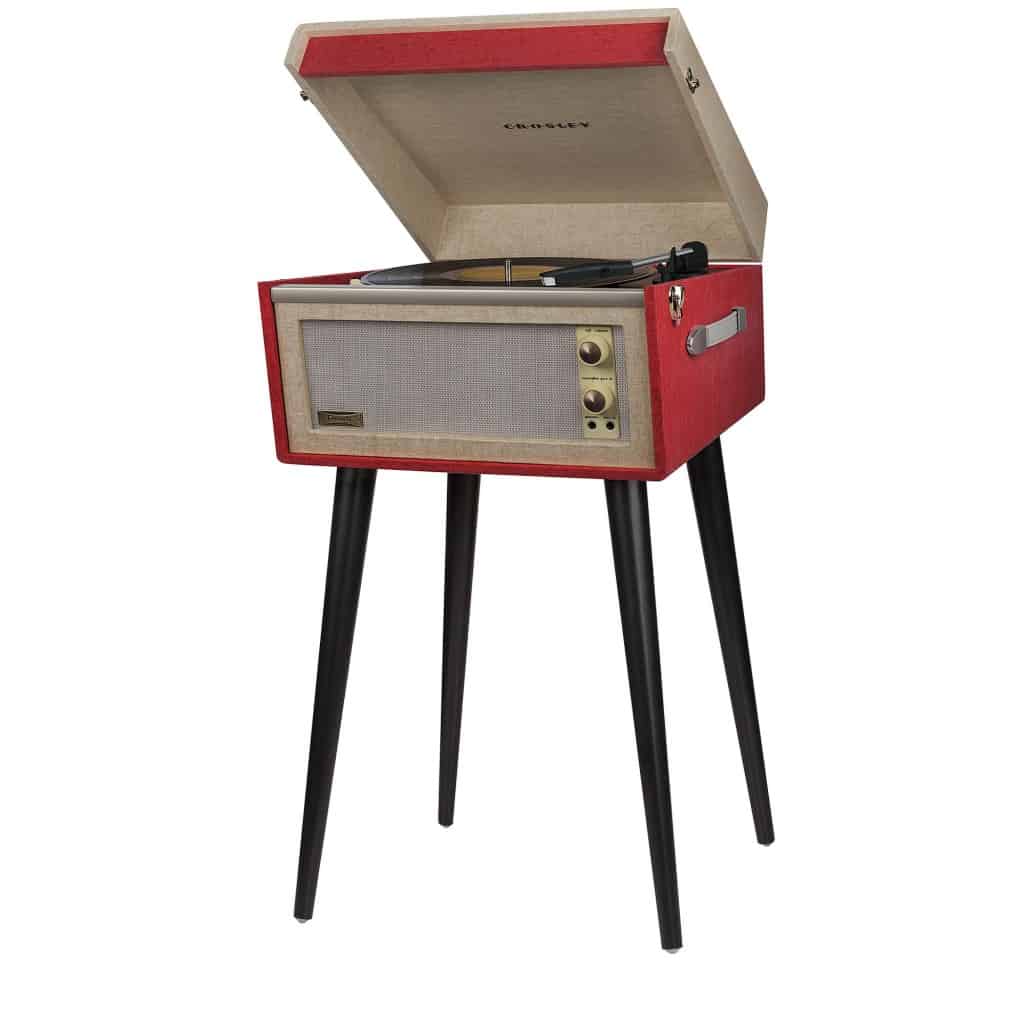 It would be way more legitimate if you cruised flea markets and thrift stores until you found a vintage Califone which spent the last 30 years in a New England church basement. But since this is a Christmas gift, it's OK to go retro. The Crosley Bermuda is a beautiful portable record player that also can be set up on legs in the home. The perfect Christmas gift for the friend or husband who is hipster-curious, but not quite ready to invest in mustache wax.
Price: $250
Web: crosleyradio.com
Crosley Radio Solo'®'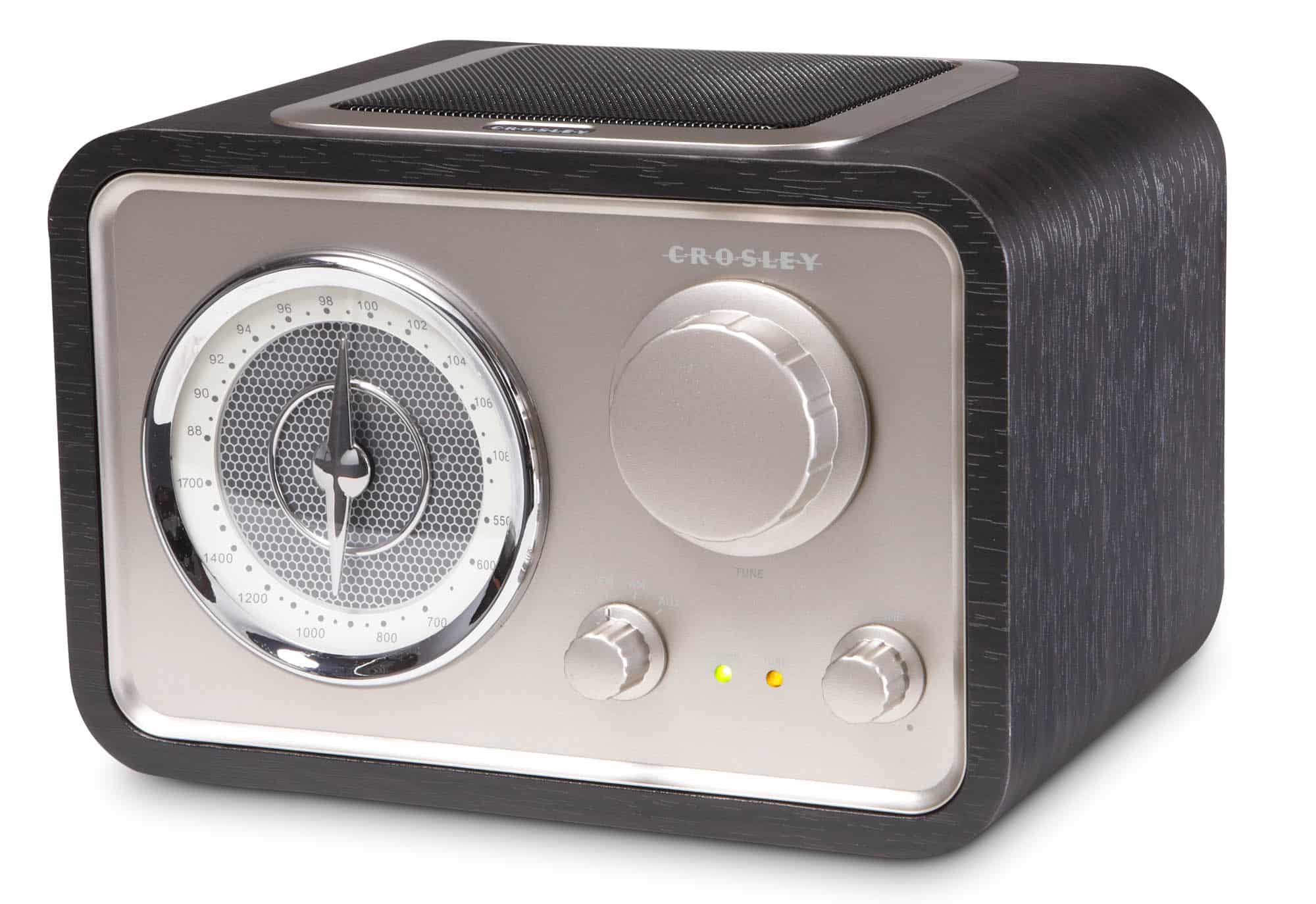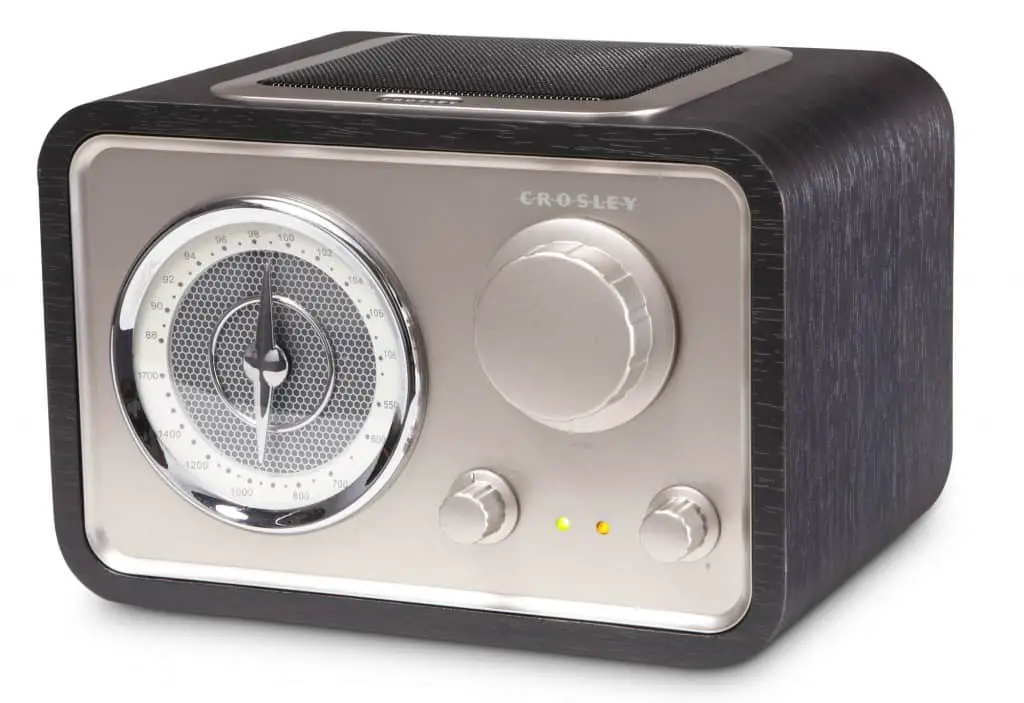 If you're a bit more on a budget this year, and if you don't have enough room to showcase the Crosley Bermuda Turntable, despair not, Crosley has you covered: Say hello to the Solo'®', Crolsey's original Audiophile radio. The true magic of this little wonder, besides its lovely retro look, lies in its ability to produce the cleanest, most consistent sound, with Crosley's very own AroundSound'®' technology. This exclusive design philosophy eliminates "hot spots" and delivers a measurable difference in acoustic consistency no matter its placement in a room. This translates to a more pleasurable listening experience, creating an enveloping effect that wraps the listener in a comfortable cocoon of pleasant, warm tones.
Price: $79.95
Web: crosleyradio.com
---
A Teardrop trailer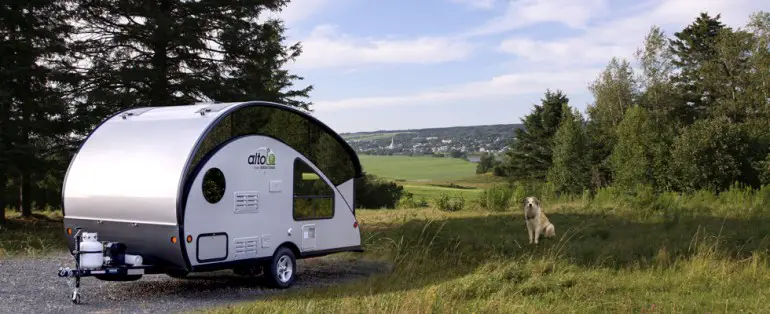 Standing the test of time, and in conjunction with rising fuel prices, the traditional teardrop camper has resurfaced in recent years as an economic alternative to your large clunky caravan or fully decked out Winnebago. Raising the bar with an intelligent and modern teardrop design, Canadian company Safari Condo has recently released the Alto R 1713 and R 1723 recreational campers.
Price: US$23,000 – $29,500, depending on extras and options.
Web: safaricondo.com
And if you prefer the original Teardrop trailer from the 1950s, you can find second hand vintage trailers on ebay for ,000