Top 10 European Summer Destinations with Flea Markets
#1. Bordeaux, FRANCE
The epitome of fine wines, Bordeaux is one of France's most elegant and cosmopolitan cities. Strategically located at the center of a legendary wine growing region, the vibrant and sophisticated city of Bordeaux is a top culture and gourmet destination, which also hosts twice a year the oldest flea market & antiques fair in the region.
The Foire à la Brocante des Quinconces hosts more than 200 exhibitors who sell a considerable range of furniture and objects, from past centuries to more recent times. [Read more…]
#2. Lisbon, PORTUGAL
If you're on the look out for a good spot to go flea market shopping while traveling to Lisbon, just ask locals "where is the flea market?". In Paris, London, Rome, Madrid, Berlin or any other European city, you might get an exasperated "yes, but which one are you looking for?".
In Lisbon, on the contrary, it makes sense that if you're a tourist, you're probably looking for the Feira da Ladra. [Read more…]
#3. Riga, LATVIA
Proud of its heritage, Riga is a thoroughly modern city with a highly developed infrastructure and opportunities for a variety of activities.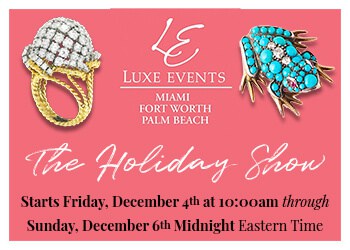 Leisurely shopping in the Old Town takes visitors from art galleries settled in narrow streets and little shops selling souvenirs, to Riga's revitalized Warehouse District which hosts one of the city's most awaited flea market: the Spīķeri Flea Market. [Read more…]
#4. Zagreb, CROATIA
Zagreb provides almost unlimited possibilities for attending music and theatre events, visiting art exhibitions, museums, and enjoying pleasant walks in the center of the city.
But that's not all: Zagreb hosts two open air flea markets, which both take place on the weekend: the Britanski trg Flea Market and the Hrelić (Jakuševac) flea market. [Read more…]
#5. Milan ITALY
Milan is undoubtedly one of Italy's most modern and advanced city. The elegance and style of its imposing marble Duomo, churches, palaces and museums, makes it the perfect setting for design and fashion lovers. The city provides an incredible shopping experience for all tastes and pockets. As a matter of facts Milan has two renown flea markets.
The Fiera di Sinigaglia is pretty much an institution in Milan: this flea market runs every Saturday morning from 8 am to 6 pm in Ripa di Porta Ticinese nel tratto da VIa Paoli a Via Barsanti along the wharf. You can find everything there: new and second-hand clothes, old furniture, perfumes, candles, arts&crafts, books, comics, records, and so on. However, Milan's largest antiques markets is the Mercatone dell'Antiquariato del Naviglio Grande, which welcomes every Sunday from 8.30 am to 6.30 pm roughly 400 stallholders… [Read more…]
#6. Brussels, BELGIUM
Brussels is becoming a trendy spot for weekend getaways and holidays in Europe. Apart from its famous moules-frites, beers and chocolates, the city offer more attractions that most visitors dare imagine. Brussels is a center of European culture, with almost 90 museums, fascinating walks, beautiful parks, trendy restaurants and great shopping venues.
However, one of Brussels' most visited attraction is its flea market located at Place du Jeu de Balle, right in the neighborhood of the antiques district. This flea market hosts everyday of the week around 450 merchants selling antiques, second-hand clothes, and bric-a-brac in a friendly and cosmopolitan atmosphere. [Read more…]
#7. Vienna, AUSTRIA
Few cities in Europe can boast the imperial grandeur of Vienna. The city is literally packed with imperial history. But at the same time it has lively eating and nightlife scenes, exciting contemporary museums, many quiet corners to explore, a big food market (the Naschmarkt) that sells all kind of international food and which co-hosts… a flea market !
Located just adjacent to the Naschmarkt, Vienna's Flohmarkt am Nashmarkt is Vienna's largest flea market and one of the best flea markets in Europe. Surrounded by magnificent Art Nouveau buildings, this flea market stretches for several blocks of stands hawking books, clothes, records, old postcards, ornaments and much more… [Read more…]
#8. Rome, ITALY
Rome's exhilarating streets are a sight all by themselves. It is easy to lose oneself for hours exploring their hidden depths, discovering at every turn iconic monuments and awe-inspiring art. For travelers who are always looking for something original, or for the perfect treasures to bring home, Rome's flea markets are the place to go.
Antiques, collectibles, new and second-hand clothing, furniture and decor items are all up for grabs at one of the many weekend markets & flea markets located along some of Rome's most frequented streets and squares. [Read more…]
#9. Barcelona, SPAIN
Barcelona's famous for having great shopping streets – Passeig de Gràcia and Portal de l'Àngel are probably the best-known. But if you are looking for something a little less Zara and more unique, the city also hosts some of the coolest flea market and vintage stores in Spain.
The huge open-air outdoor Els Encants Flea Market has been around since the 14th century, and is One of Barcelona's largest and best loved flea markets. [Read more…]
#10. Madrid, SPAIN
Madrid is one of the world's liveliest, vibrant and most entertaining cities. The Spanish capital does not only offer art, nightlife and excellent gastronomy but it also has a long tradition of street markets and flea markets offering the most varied products.
For instance, El Rastro de Madrid, or simply el Rastro, with its 3500 stalls is the most popular & biggest open air flea market in the city. [Read more…]