Lake Maggiore flea market - Borgo D'Ale, Italy (Piedmont)
Visitors love the Mercatino Dell'antiquariato Borgo D'Ale in Italy's Piedmont region for its happy atmosphere, its surprising and varied collection of antiques and collectibles, and the wonderful selection of local food (Borgo D'Ale is known for its local delicacies, from the traditional regional risotto and polenta to Grana Padano cheese). The 500 stalls set out their wares every third Sunday of the month and it is generally hard to come away empty-handed from this bustling, fun, and tempting collection of Italian goodies.
Though it is quite hard to determine the total number of visitors, it has been estimated that several thousand antique enthusiasts and vintage lovers regularly flock to the Borgo D'Ale flea market, not so far from Lake Maggiore. The gates of the flea market usually open at 5 am, only to close again after the last stall is gone (usually after sunset). Overall, the number of exhibitors regularly exceeds 500, which means that flea market enthusiasts attending the Borgo D'Ale flea market on a regular basis, will always find something new to bring home.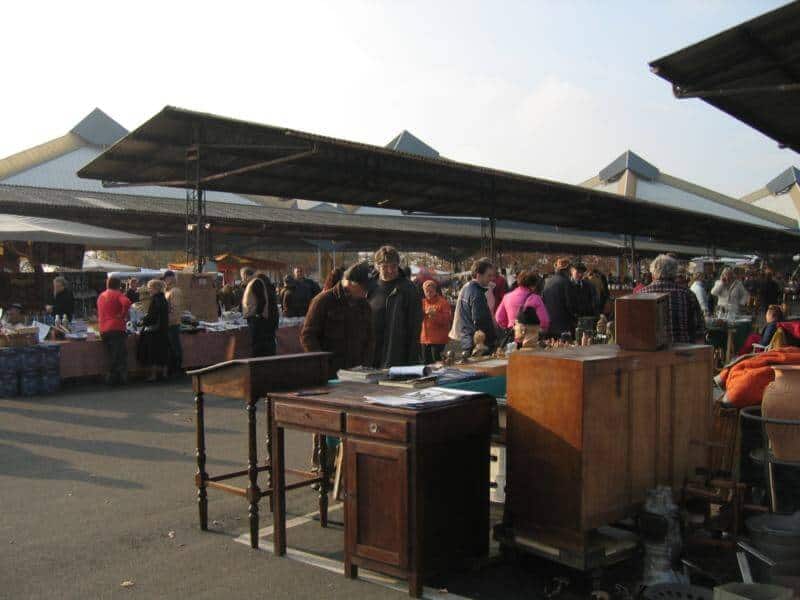 In the end, whether it is the 500 stalls of products, the good food, or the fresh mountain air that brings you there, Borgo d'Ale is certainly worth a visit. Borgo d'Ale flea market has a laid-back feel, less frenetic than many other flea markets in Europe. It is a great, under-the-radar flea market, located in the triangle of Torino to the south, beautiful Lago Maggiore to the north, and Milano to the east.
Where: Via Roma, 15, 13040 Borgo d'Ale VC, Italy
When: Third Sunday of the month
More information: see the regional tourist board website