Flohmarkt am Mauerpark - Berlin, Germany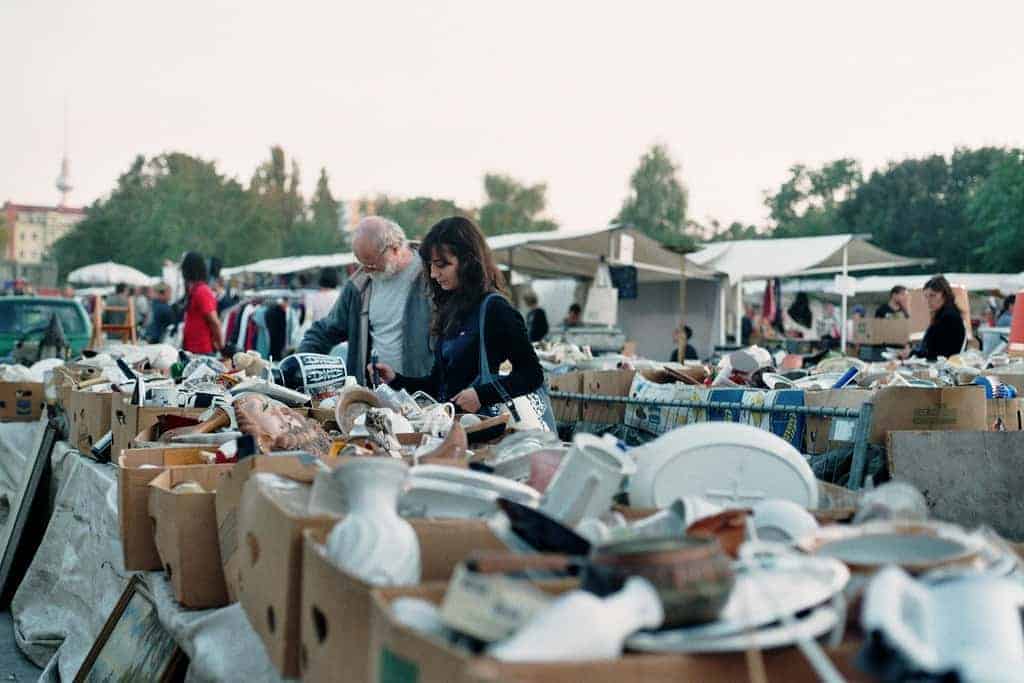 The Flohmarkt am Mauerpark considered to be one of the best flea markets in Germany and therefore a must-do flea market for anybody visiting Berlin on a Sunday.
Without exception, Mauerpark flea market is open every Sunday of the year, rain or shine, and regularly attracts up to 30,000 visitors. The market is located at a historic site, close to the former Todesstreifen (death stripe) along the Berlin wall between the neighbourhoods of Wedding and Prenzlauer Berg.
On a total of 8 hectares and with up to 500 stalls, Flohmarkt am Mauerpark offers a wide variety of merchandise sold both by private and professional vendors. Vendors at Mauerpark bring the trash and junk they collected over the week from dusty attics and dark basements. However, this does not mean that you can not discover one or more hidden gems, among the items offered by professional dealers. In addition, the flea market has a festive atmosphere, featuring music performances and even karaoke.
If you did not find a hidden gem you were looking for, you can continue your flea market hunt at Arkonaplatz flea market in Berlin Mitte, which is only at a few minutes walking distance.
Berlin Mauerpark Flea Market
When: Sundays 08:00 am – 6:00 pm (except some public holidays)
Where: Bernauer Strasse 63-64, 13355 Berlin
Read: Review of Flohmarkt am Mauerpark flea market