Rastro Flea Market - Madrid, Spain
El Rastro de Madrid or simply "el Rastro" is the most popular open-air flea market in Madrid (Spain). It is held every Sunday and public holiday during the year and is located along Plaza de Cascorro and Ribera de Curtidores, between Calle Embajadores and the Ronda de Toledo (just south of La Latina metro station). The neighborhood around el Rastro is the barrio de Embajadores ('Ambassador's neighborhood) in the Central District of Madrid.
A great variety of products (new and used) can be found at el Rastro flea market, which means it may take a bit of time until you find an antique or vintage treasure – but when you do, the time spent browsing junk suddenly becomes worthwhile. A number of antique shops in the area are also open on Sunday and are worth checking out.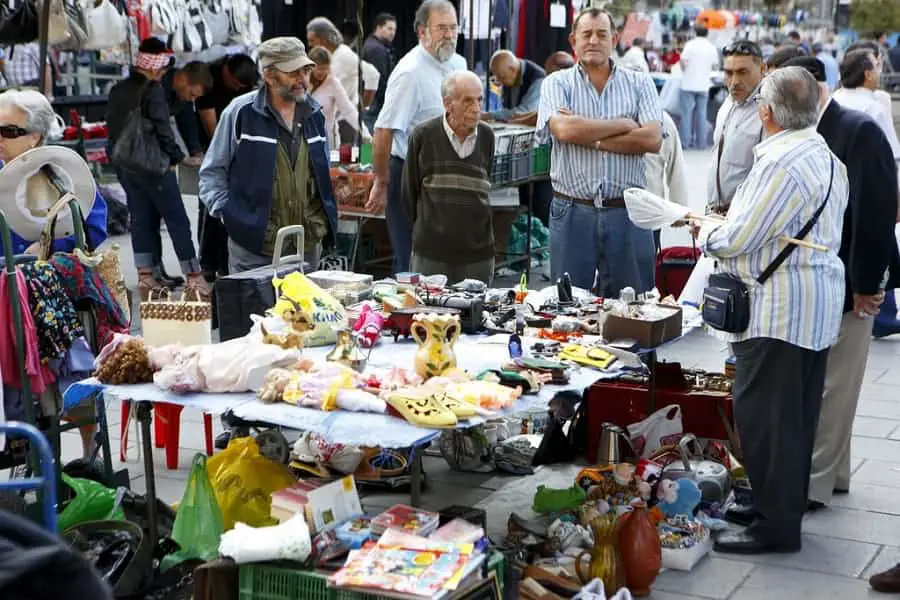 El Rastro de Madrid is located around the Ribera de Curtidores and encompasses a large, almost triangular block marked by Calle de Toledo, Calle Embajadores and Ronda de Toledo. The market spreads into various streets in the area, such as San Cayetano, Fray Ceferino González, Carlos Arniches, Mira el Río or Plaza de General Vara del Rey and Plaza de Campillo del Mundo Nuevo.
From Cascorro flea market (at Plaza de Cascorro) it is possible to take home anything imaginable: From first and second-hand clothes, jewelry, old flamenco records, faux designer purses, grungy T-shirts, household goods and electronics, or any typical souvenir of Madrid, to older photos of Madrid, old coins, and antiques on display in some of the small squares and galleries.
Where: Plaza de Cascorro and Ribera de Curtidores, between Calle Embajadores and the Ronda de Toledo (just south of La Latina metro station)
When: every Sunday and public holiday of the year, from 9:00 am to 3:00 pm Check the full list of the 20 Best Flea Markets in Spain