Isle-sur-la-Sorgue antique fair & flea market - Isle-sur-la-Sorgue, France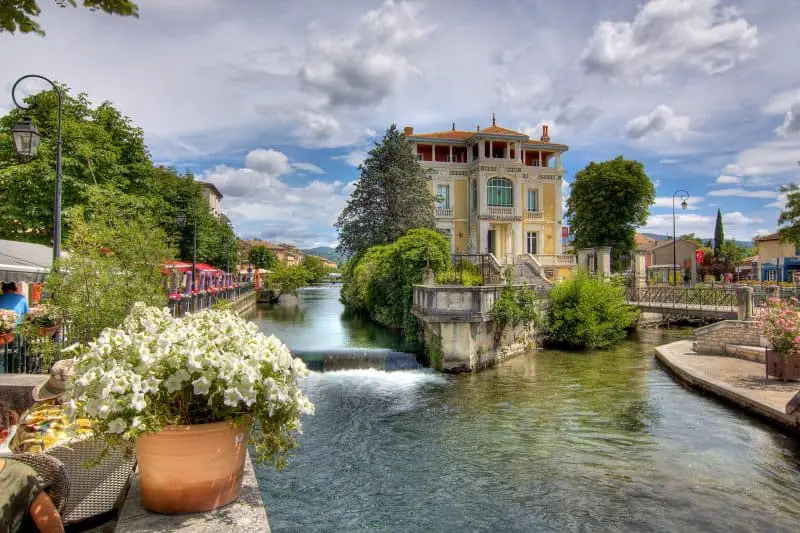 Isle-sur-la-Sorgue is a beautiful small town in France's Provence region. Who would suspect that this quaint little town of 22,000 inhabitants is also dubbed the French capital of antiques?
As a matter of fact, Isle-sur-la-Sorgue has one of the highest density of antique dealers and second-hand shops in the world: there is no less than one antique shop for every 70 inhabitants!
Over the past thirty years, nearly 300 permanent antique dealers have settled in Isle-sur-la-Sorgue, making it a Mecca for those wishing to explore the beautiful Provence and scoring a few nice antiques at the same time.
Besides a regular Sunday flea market in Isle-sur-la-Sorgue, the town also hosts an international antiques fair twice a year. The event called Antiques Art & You (formerly known as International Fair for Art and Antiques of Isle-sur-la-Sorgue) features over 450 exhibitors and welcomes over 120,000 visitors coming from all over Europe.
But even on a regular day you should be able to manage to find some pretty Provençal boutis, beautiful ceramics with patina, antique furniture, old crockery, rare finds, and other collectables and memorabilia from the south of France in Isle-sur-la-Sorgue.
What: Antiques, Art & You (International Fair for Art and Antiques of Isle-sur-la-Sorgue)
Where: Isle-sur-la-Sorgue – 84800, France
When: Twice a year on Easter Weekend 2020 and 15th August 2020
Next meeting: check our calendar