Paris' Flea Markets - Paris, France
There are flea markets or brocantes in every pocket of Paris, and you can get anything you want there – from authentic European antiques to fake watches, from classical furniture to the latest sneakers. However, the three main Paris flea markets are the Marché aux Puces de Montreuil (500 exhibitors) in the 20th district, or arrondissement, to the east; the Marché aux Puces de la Porte de Vanves (> 300 exhibitors) near Montparnasse to the south; and the massive Les Puces de Saint-Ouen (> 2,000 shops), just outside Montmartre to the north.
Flea markets in Paris vary in size, and there are smaller flea markets to be explored than the three we just mentioned. But visiting at least one of them – be it Montreuil, Vanves or Clignancourt – is as much an essential part of a weekend trip to Paris as the Louvre. And once you've mastered Paris' subway system, you can even see the best of them in one day of all-out shopping.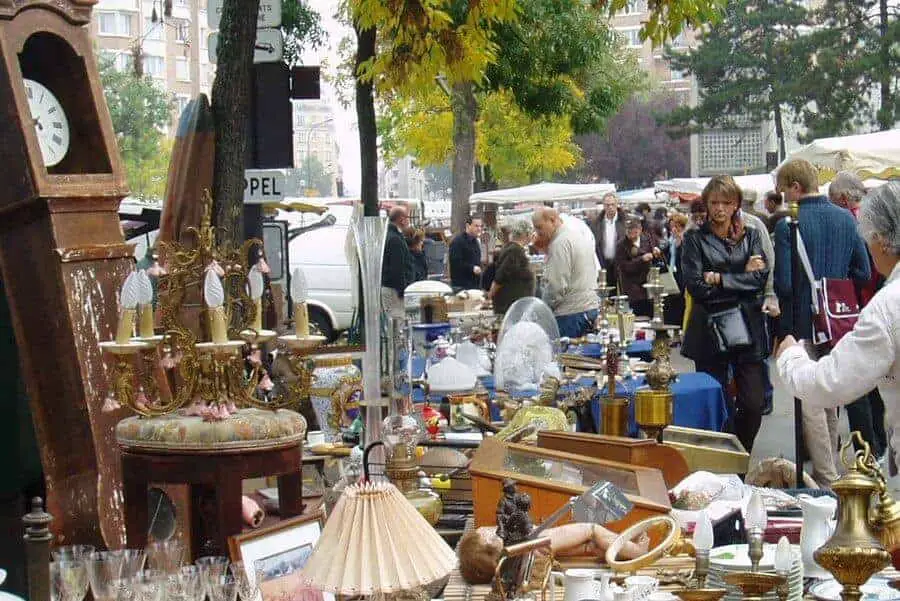 Our personal favorite of Paris' flea markets is the flea market Puces de Vanves, which is smaller than the huge maze of shops and stalls that is to be found in Clignancourt. Nevertheless, there is plenty of choice at the Porte de Vanves, and the setting is lovely, as the weekly market is held in a tree-lined avenue.
More information: read our article about the Best Flea Markets in France and our recommended itinerary for 3 days of antique shopping in Paris.
Where: Puces de la Porte de Vanves: Ave Marc Sangnier & Ave Georges Lafenestre, 75014 Paris
When: Saturday and Sunday 7:00 am to 1:00 pm
More information: Next Vanves flea market