The Grande Braderie de Lille: The Largest Flea Market in Europe - Lille, France
Just an hour outside of Paris by TGV, the town of Lille is home to one of the most anticipated events in France: the annual two-day Grande Braderie de Lille. As the largest flea market in all of Europe, this vibrant event dates back to medieval times and now attracts almost two million visitors on the first weekend in September.
The "Braderie" (French for "sell at a low price") flea market offers over 10,000 exhibitors hawking their wares with everything from knick-knacks to treasures. Saturday kicks off the Braderie de Lille flea market, and as with any yard sale, the first day offers the best selection, so make sure to be there early! The Braderie de Lille already starts at 8 am on the first Saturday of September and goes on until dawn, before it starts again on Sunday morning, lasting until Sunday 6 pm.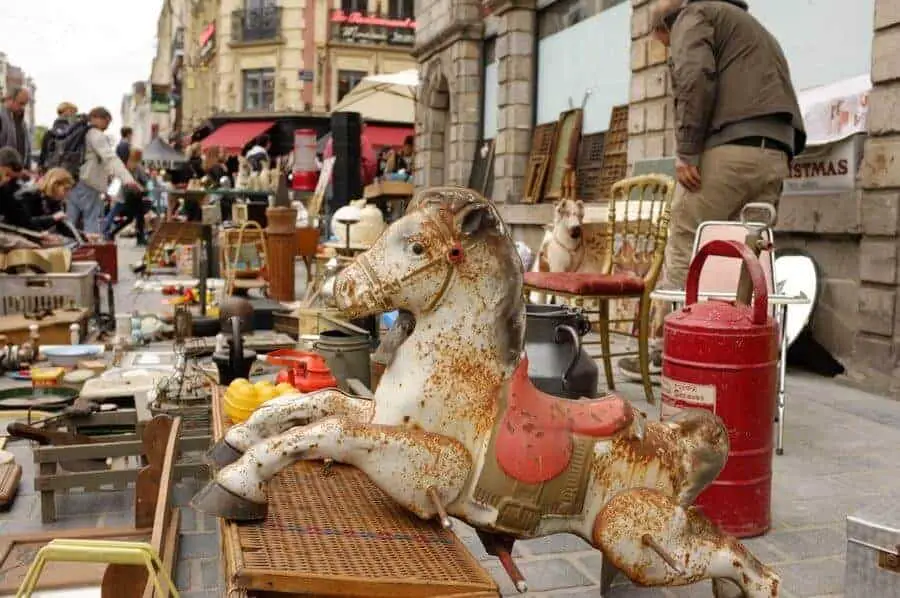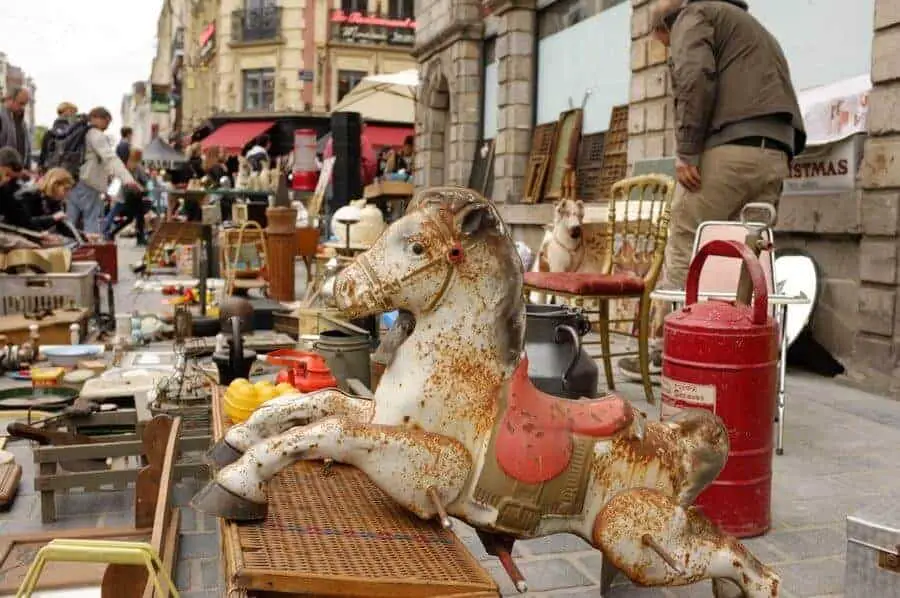 Although the streets will get crowded and may even come to a standstill at times, it pays to do your research to know what you want to purchase ahead of time. There are tons of original pieces on sale at this flea market, but there are also many items that are seemingly mass-produced just for the Braderie de Lille flea market.
With around 60 miles of vendors, the Grande Braderie de Lille is divided up into sections: the smaller boulevards, the friendlier non-professional vendors (where you'll find smaller antiques, records, and books), and the larger streets with a huge selection of new ethnic items for sale, including fabulous artwork and paintings.
In 2017, the city of Lille slightly reduced the perimeter of the Braderie de Lille and increased security measures, after the event had been canceled in 2016 due to fears of terrorist attacks and in 2020 in order to help slow down the spread of COVID-19. By 2023 the Braderie de Lille will pursue its path to returning to its old glory, as the city has proven that the balancing act between security imperatives and pulling off a high-quality flea market event is possible.
The Grande Braderie de Lille 2023 is truly an appointment not to be missed this year, as visitors and vendors flock to the city from all over Europe and especially from France, Belgium, and the UK. Besides French antiques, you will also find lots of high-quality English antiques and English vintage. And, of course, the locals also clean out their attic and with a little luck, you might uncover a few true treasures.
Where: Lille, France
When: Saturday, September 2, 2023 – Sunday, September 3, 2023
More information: The Grande Braderie de Lille 2023
Full review on fleamapket.com: https://www.fleamapket.com/listing/braderie-de-lille-flea-market/