Place du Jeu de Balle Flea Market - Brussels, Belgium
The flea market at Place du Jeu de Balle (also known as the Marolles flea market) is in the center of Brussels and takes place daily. Here you can find everything from junk and antiques to bargain buys and rip-offs. About 200 dealers turn up every day and sell their goods from 7 am until lunchtime. This flea market is a great place to find things you never knew you really wanted, and at knockdown prices.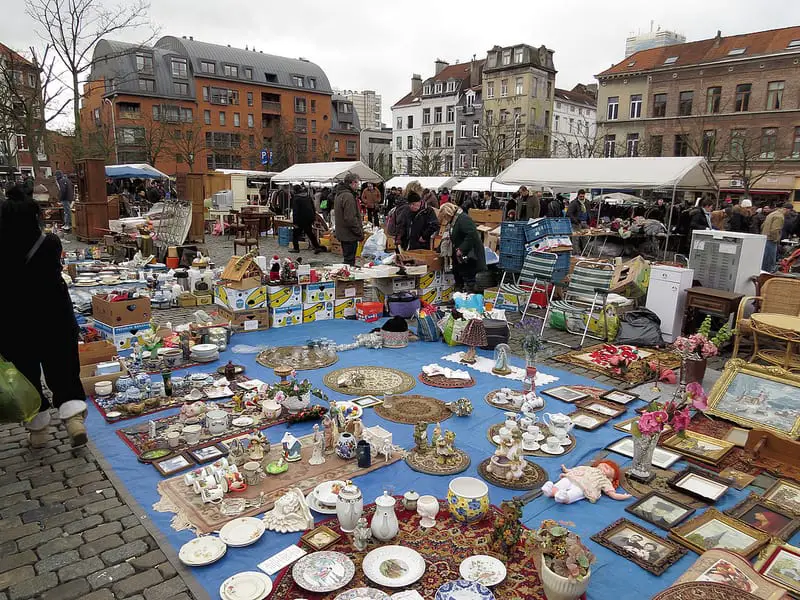 Once the dealers have gone, take one of the side streets from Rue Blaes into Rue Haute. Here you will find Brussels best antique shop, thrift stores, and craft shops. The shops in Brussels' Rue Haute are a little chicer, but still offer items at a good value. And if you made it to the Place du Jeu de Balle and Rue Haute, don't miss your chance to check out our 5 favorite flea markets in Brussels too.
Where: Place du Jeu de Balle, 1000 Bruxelles, Belgium
When: every day of the week and weekends: 6:00 am – 2:00 pm
More information: Next flea market Place du Jeu de Balle