Ecseri Bolhapiac - Budapest, Hungary
The
Ecseri Bolhapiac
, or "Ecseri flea market", is a well-known market among locals and tourists, despite being located a little outside
Budapest
's city center. But what better reason to explore the outskirts of
Budapest
, than going to one of Eastern Europe's best flea markets?
Like most large flea markets and antique fairs, you never know what you will find at Ecseri Bolhapiac. Sunday is less crowded than Saturday and many vendors are happy to talk with customers about the origin or meaning of the items they sell. Vendors generally speak enough English to have a decent conversation and – most importantly – to haggle.
⚠ COVID-19: Amidst the coronavirus pandemic, show schedules might be subject to change. Please consult promoter's social media and website before heading out. COVID-19 live updates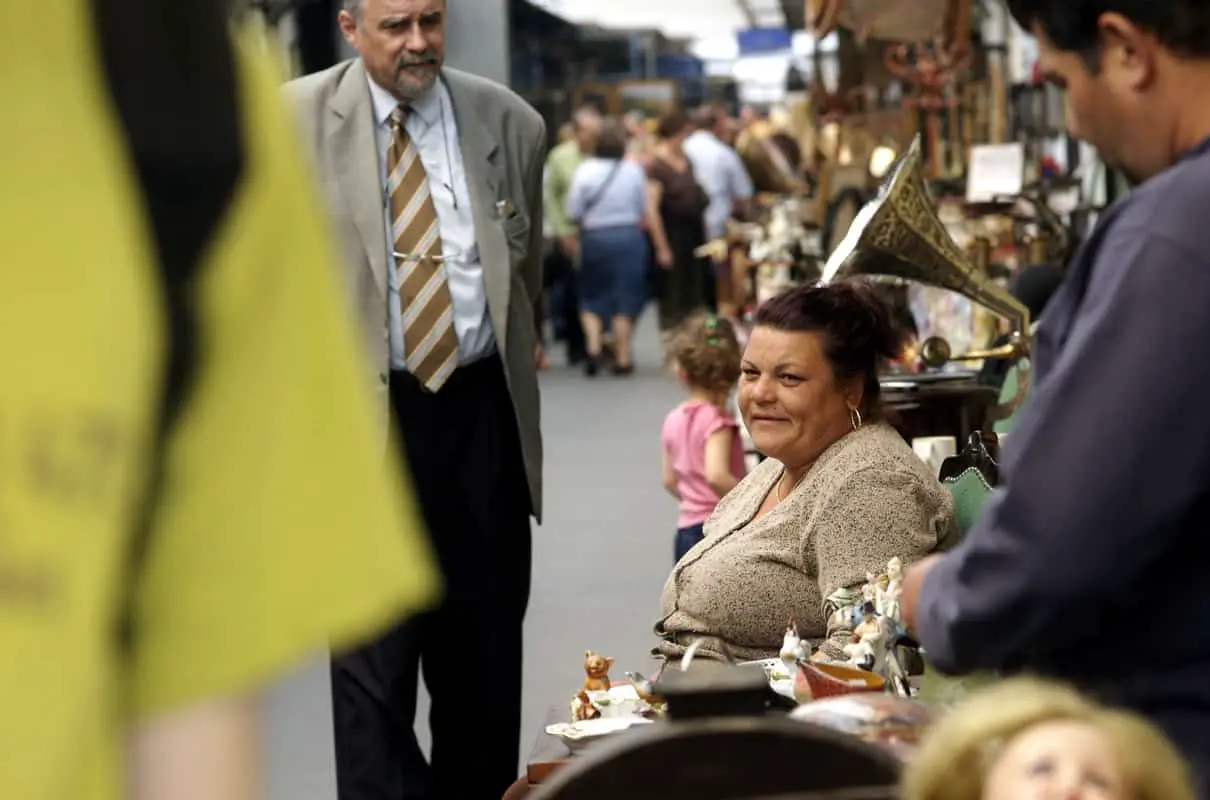 Compared to flea markets in France, the items are very reasonably priced and it is almost impossible to leave without scoring a bargain. What's best: there is plenty of choices, as the Ecseri flea market is rather big. It usually takes around two hours to make the whole tour, inside and outside.
Because of the disorderliness and the lack of any curation of many of the stalls, it may be better and more productive to go to Ecseri Bolhapiac with either a sense of adventure or an idea of something to hunt for: Ecseri Bolhapiac overflows with old paintings, antique furniture, porcelain figure, paraphernalia, militaria, old photographs, cameras, vinyl, vintage toys, a lot of jewelry and plenty of things from the last century.
Besides the usual old paintings, antique furniture, analog cameras, and vintage toys, Ecseri Bolhapiac is special due to its selection of traditional Hungarian merchandise. In particular vintage embroidered linen, such as lacework, tablecloths, napkins, and the like can be found en masse at the Ecseri Bolhapiac flea market. In addition, there is also a wide assortment of famous Hungarian porcelain brands, such as Herend, Zsolnay, and Holloháza to be found at this flea market.
Where: Ecseri Market (Ecseri Bolhapiac), Nagykőrösi út 156 1194 Budapest
When: Weekdays: 8:00 am – 4:00 pm, Saturday: 8:00 am – 3:00 pm, Sunday: 8:00 am – 1:00 pm
Read: Review of the Ecseri Bolhapiac flea market