Broc' Antik Market Belgium (formerly Waterloo Flea Market) - Les Bons Villers, Belgium
Once located near the eponymous battlefield where French emperor Napoleon Bonaparte met its fate in 1815, the Waterloo flea market has since moved to another venue just 6 miles south from its former location.
Renamed Broc' Antik Market Belgium, the Waterloo Flea Market hasn't lost a wee bit of its former glory. Quite the contrary: From 120 vendors that used to gather every week since 1990 on an open-air car park, this flea market has today grown to 500 merchants hosted on an indoor (300 exhibition spaces) and outdoor (80 to 120 exhibition spaces) area that can welcome up to 750 sellers every week!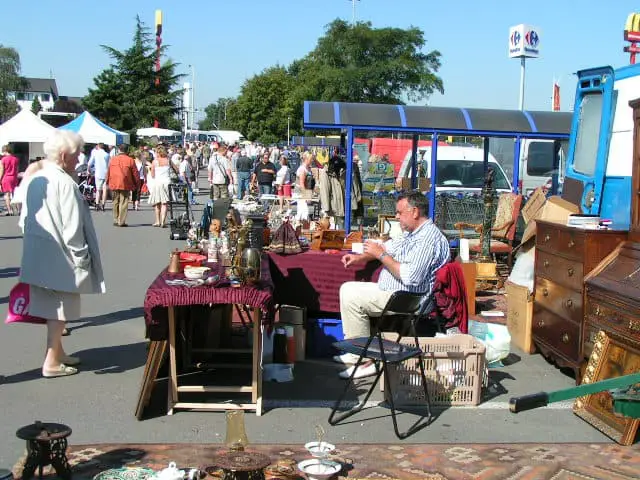 Vendors and antique dealers from Belgium, France, Germany, Luxembourg, and the Netherlands gather every week in the outdoor and indoor areas of a huge warehouse, where they meet thousands of buyers, some of which drive as far as from the Netherlands to attend this event.
Broc' Antik Market Belgium is a true paradise for bargain hunters and one of Belgium's best flea markets, together with the Tongeren flea market.
Where: Rue des Français 7, 6210 Frasnes-lez-Gosselies, Belgium
When: Sundays and bank holiday: 06:00 – 14:00 (sometimes 04:00 – 14:00)
More information: Next Waterloo flea market